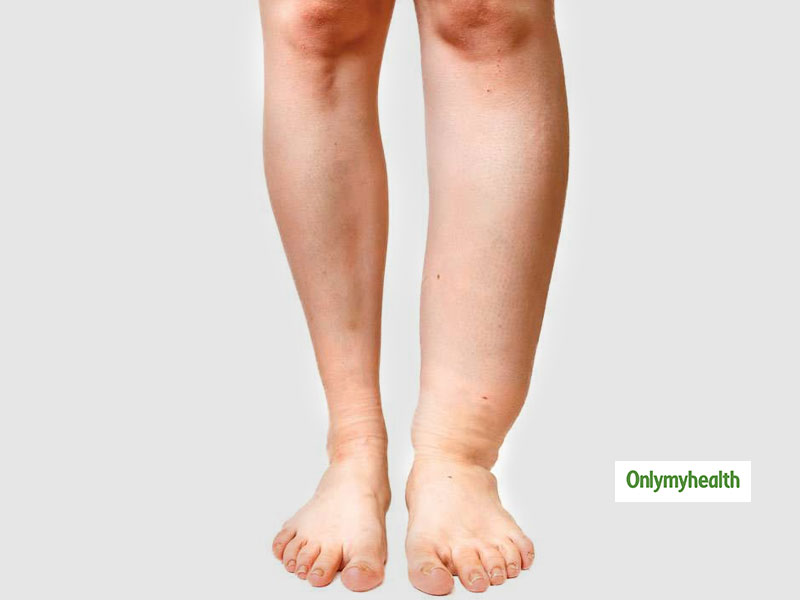 Filaria or Lymphatic Filariasis is a communicable disease which is caused by a parasite. This parasite enters the human body through mosquitoes and causes abnormal growth of body parts.
For those who don't know, Filaria or Lymphatic Filariasis or Elephantiasis is a tropical disease that isn't known to many. This disease causes lymphatic system impairment which leads to abnormal growth of several body parts mainly limbs. This is a kind of disability that makes the movements of the affected part very difficult.
As per the report of the World Health Organization (WHO), about 886 million people all around the globe are at risk of getting lymphatic filariasis. According to leading health experts, this parasitic infection can only be controlled with preventive chemotherapy.
How Does Filaria or Lymphatic Filariasis Spread?
This condition arises when filarial parasites are injected into the human body through mosquito bites. Generally, these mosquitoes bite children which triggers the infection in the lymphatic system. The effects are seen later in life where this takes the shape of permanent disability. The patients suffer from physical as well as emotional trauma.
Most people initially are not aware that they have lymphatic filariasis. Filariasis is not a life-threatening infection but it can cause lasting damage to the lymph system and kidneys. In the initial stages, the disease causes no symptoms and the problems start after the adult worms die. Damage to the lymph system leads to the fluid collection and swelling in the arms, breasts and legs. The swelling is called lymphedema. In men, the scrotum can become swollen. It is called a hydrocele. The swelling in the leg, arm, or genital area can be several times its normal size.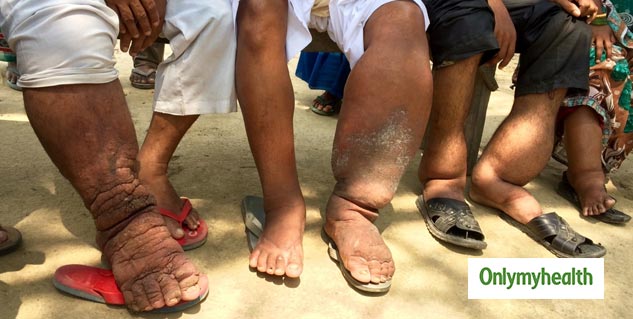 Also Read: Syncope Can Be A Major Reason Behind Fainting And Sudden Dizziness. Know How It Can Be Tackled
Symptoms of Filaria
Swelling of the limb and damage to the lymphatic system increases the risk of bacterial infections of the skin and lymph system. Repeated infections lead to hardening and thickening of the skin, known as elephantiasis. Rare manifestations of filariasis include tropical pulmonary eosinophilia and chyluria. The commonly used method to diagnose filariasis includes a direct demonstration of the parasite (almost always microfilariae) in blood or skin specimens. As microfilariae have nocturnal periodicity the blood sample is usually taken at night. Other tests used to diagnose filariasis include detection of antibodies by immunodiagnostic tests and detection of circulating filarial antigen (CFA).
Also Read: World Sight Day 2019: 7 Tips To Fight Computer Vision Syndrome
Filaria infection involves a series of acute, asymptomatic and chronic conditions where most of them are asymptomatic which means initially this infection doesn't show any signs but the transmission of parasites happens at the internal level. However, this infection still impairs the lymphatic system where it impacts the immunity as well as kidney health.
When Filaria grows as a chronic disease which leads to certain other conditions such as elephantiasis (thickening of skin/tissue) or lymphoedema (swelling of tissue) of scrotal swelling of hydrocele and limbs. These body deformities make a person lose his confidence and self-esteem as a society often sees them as a burden.
Read More on Other Diseases