India is home to a staggering 72.9 million diabetic patients. The majority of them are suffering from type-2 diabetes, which is a chronic disease characterized by high blood glucose levels. A serious illness, type-2 diabetes complications include cardiovascular diseases, kidney problems, vision-related ailments, etc. However, do you know, most type-2 diabetes patients initially suffer from prediabetes or borderline diabetes? It is a condition when the blood sugar level is above normal but is not high enough to be termed diabetes. Since it is borderline diabetes, it has the potential to turn into type-2 diabetes. Fortunately, there are ways to prevent it. To know more about this condition, symptoms, and prevention tips, Onlymyhealth spoke to Dr. Gaurav Palikhe, Consultant, Endocrinology, Paras Hospitals, Panchkula.
Prediabetes: How Is It Different Than Type-2 Diabetes?
Firstly, let us understand at what blood sugar level, a person is diagnosed with prediabetes:
Fasting Blood Glucose: 100-125
HbA1c: 140-200
Glucose Tolerance Test: 140-200
It is different from type-2 diabetes as:
It has fewer chances of complications.
It doesn't lead to health problems as severe as type-2 diabetes.
Warning Signs Of Prediabetes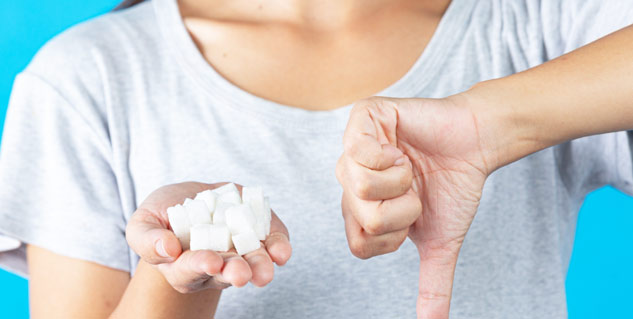 (Photo Credit: Freepik)
According to Dr. Palikhe, the following are the symptoms of prediabetes:
Obesity
Frequent urination
Darkened or itchy skin
Frequent thirst
Always feeling tired
Prediabetes Risk Factors
According to the US Centers For Disease Control & Prevention (CDC), people generally don't experience any symptoms while suffering from prediabetes. Hence, if you are at risk, get yourself checked regularly. Following are the risk factors that can help you identify:
Being overweight or obese
Age: 45 or above
If you have hereditary diabetes
If you are physically inactive for the most part
If you had suffered from gestational diabetes
Polycystic Ovary Syndrome (PCOS)
Complications Caused By Prediabetes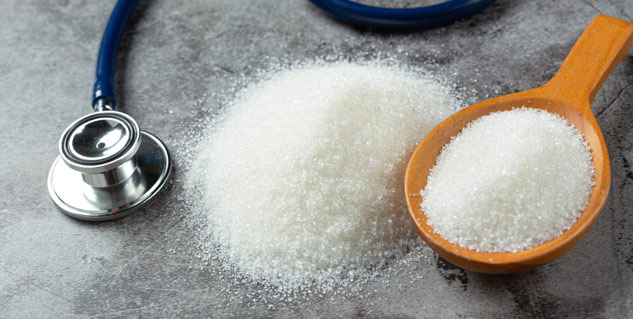 (Photo Credit: Freepik)
This condition is not as serious as type-2 diabetes. However, it can lead to the following health complications, as per Dr. Palikhe:
Firstly, prediabetes can progress into type-2 diabetes, which in turn causes several health complications.
High blood pressure
High cholesterol levels
Cardiovascular diseases, etc.
Hence, it is crucial to get yourself checked for prediabetes and follow up with the treatment to prevent these health complications.
How To Prevent Prediabetes From Progressing Into Type-2 Diabetes
Among the health complications associated with prediabetes is its propensity of turning into type-2 diabetes. If you are diagnosed with it, you can take the following steps to stop it from turning into diabetes:
Lose weight if you are overweight or obese.
Eat healthy such that your meals consist of lots of seasonal vegetables and fruits. Eat enough green vegetables.
Be physically active: 150 minutes per week of exercise is generally recommended for all adults.
Quit alcohol
Be hydrated by drinking enough water.
As you can see, to prevent a lifestyle disease such as type-2 diabetes, having a proper lifestyle is the key. A healthy lifestyle comprises plenty of exercise, a healthy diet, enough sleep, stress management, and an overall positive outlook. By following these, you can easily keep type-2 diabetes at bay.
(With inputs from Dr. Gaurav Palikhe, Consultant, Endocrinology, Paras Hospitals, Panchkula)
Photo Credit: Freepik