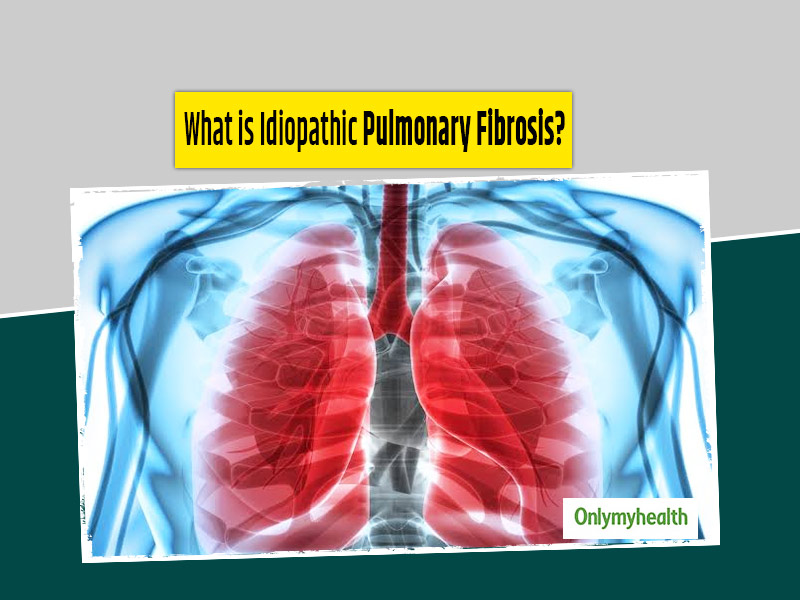 Idiopathic Pulmonary Fibrosis is a lung disease that causes fibrosis on the lungs. Here are its symptoms, causes and treatment from an expert.
Do you know what is Idiopathic pulmonary fibrosis (IPF)? Basically, it is a serious lung disease that causes fibrosis or scars on the tissue in your lungs and it gets tough to breathe. The scarring might begin from the edges of the lungs and spreads to the centre within a course of time. Main function of the lungs is to help in breathing and in moving the oxygen through your lungs and in your blood. And then, it transports to all the other organs of the body. It is a progressive disease and can get worse with time. IPF tissue scarring is extremely thick like a cut on your skin. IPF causes scar tissue to grow inside your lungs and makes it hard to breathe. It gets worse over time. Onlymyhealth editorial team talked to Dr. Sonam Solanki, Consultant Chest Physician, Masina Hospital, about the symptoms, causes, diagnosis and treatment of Idiopathic Pulmonary Fibrosis.
Idiopathic Pulmonary Fibrosis causes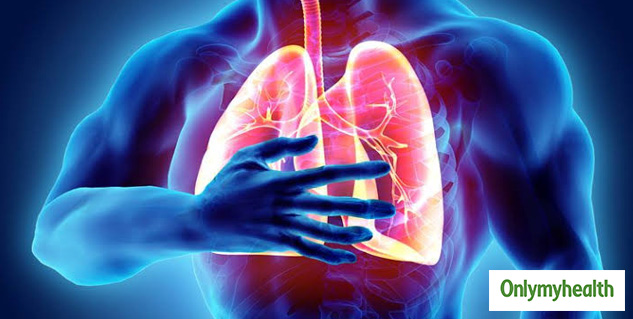 Idiopathic pulmonary fibrosis is a severe lung disease which might occur due to an unknown reason. It most likely is believed to be caused by drugs or medicines, environmental factors, pigeon exposure, some are related to autoimmune diseases, arthritis. It is generally more common in males, senior citizens and often with among people who have history of smoking. Over the time, fibrosis gets worse, causing low oxygen levels in body. As per Dr. Sonam, here are the main causes of idiopathic pulmonary fibrosis:
1. Drugs or medicines
It is believed that certain drugs like cancer chemotherapy drugs, antibiotics, immunosuppression drugs such as methotrexate can also be a factor behind this lung disease.
2. Work environment or profession
People like farmers, ranchers, hairdressers, stone cutters/polishers, and metal workers and people who are usually working around dust and fumes face a moderately increased risk of developing the disease. Because of exposure to these dusts or occupational fumes can trigger lung diseases. Therefore, this can also be a cause for idiopathic pulmonary fibrosis.
Also read: Know Why Winter Air Pollution Is Causing Havoc For Patients Prone To Lung Cancer
3. Age
Old age people are generally more prone to this lung disease. According to a study, out of 30000 new cases, approximately 2/3 rd of them were above the age of 60.
4. Genetic factor
Hereditary pattern is also seen in this disease. People who have a history of fibrosis in their blood relation are more prone to it. Genes can also be a cause for idiopathic pulmonary fibrosis.
5. Smoking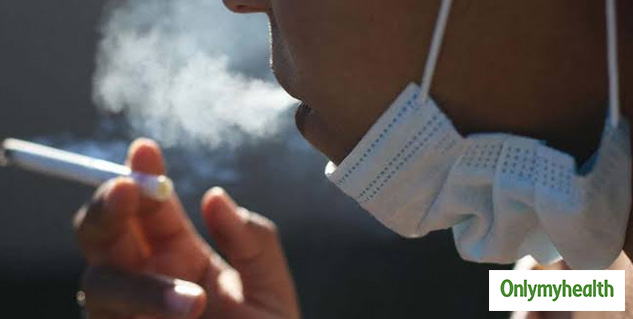 Cigarette smoking is a huge risk for many organs of the body especially lungs. It is a major cause of many lung diseases as the smoke might get collected in the air sacs. So, smoking also increases risk of pulmonary fibrosis.
Idiopathic Pulmonary Fibrosis symptoms
Dr. Sonam said, "Slowly progressing cough and breathlessness are the hallmark symptoms of idiopathic pulmonary fibrosis." Some main symptoms of IPF are:
Sudden weight loss
Dry cough
Chest pain
Shortness of breath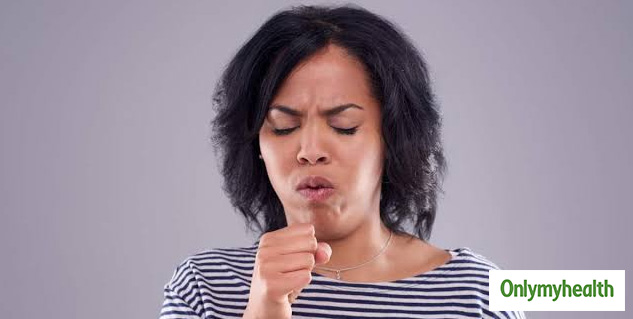 Idiopathic Pulmonary Fibrosis diagnosis
As per Dr. Sonam, the diagnosis of this disease is usually done by XRay and HRCT (high resolution computed tomography) of the thorax and Pulmonary Function Test (PFT). Since IPF is an exclusively diagnosed condition, some other blood tests that are done to rule out the possibility of other identifiable causes. Very rarely, a lung biopsy is also required.
Idiopathic Pulmonary Fibrosis treatment
Dr. Sonam said, "There are two aspects for the treatment of IPF, pharmacological and and non-pharmacological treatment. Anti-fibrotic medications are nowadays prescribed for pharmacological treatment, whereas for non-pharmacological treatment, pulmonary rehab and breathing exercises are suggested to maintain a healthy lung function in the patient." Occasionally, in really advanced cases, oxygen is supplemented and in extreme cases, lung transplant option can also be provided to the patients. There's no cure for IPF. For most people, symptoms don't get better, but treatments can slow the damage to your lungs. Everyone's outlook is different. Some people will get worse quickly, while others can live 10 years or more after diagnosis. There are treatments to help you breathe easier and manage your symptoms. You may be able to have a lung transplant.
Read more articles on Other diseases