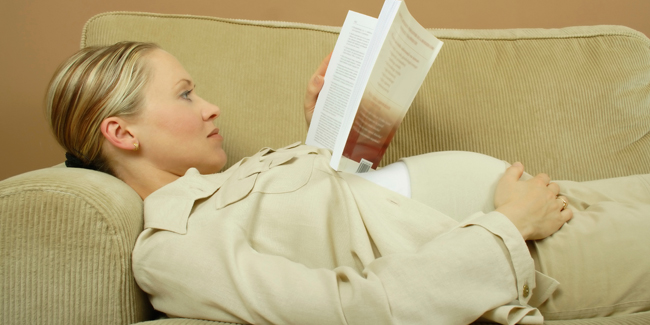 All moms-to-be eagerly await their baby's birth. At the same time, they dread the labour and delivery. To deal with the anxiety that builds up with every passing day, expectant mothers can join childbirth classes (along with their partners). Childbirth education classes puts forth an opportunity for them to discuss their fears besides how to take care of their newborns. It gives an insight to what's happening to your body and how to deal with it.
[Read: Reasons to Take your Childbirth Class Early]
How childbirth education classes help expectant mothers?

Taking childbirth education classes can help expectant mothers in many ways. The classes will make one acquainted with basic overview of labour and childbirth hospital practices, also teaching women coping skills, the physiology and emotional aspects of labour and birth, along with childbirth options. Moreover, they get to know of the pain relief options including massage, relaxation, breathing and medications.

The childbirth classes can help an expectant mother create a birth plan. It is actually a list of preferences for the birth of your child. It will make things easy, resolving issues before the big day and discussing the details such as who will be supporting and caring for you. Moreover, it sets the stage for the successful initiation of breastfeeding and adjustment to world of parenthood.

Relationship between childbirth education classes and obstetric outcome

A study published in The Journal of Perinatal Education advocated enrolling in childbirth education classes to reduce interventions during labour. The medical records of 207 primigravid patients were reviewed over seven months, in order to determine the relationship between childbirth education classes and labour. There were two groups – attenders and non-attenders. 114 attended at least two classes and 93 attended one or no classes.

In the group that attended prenatal classes, there were non-significant trends toward longer second stage of labour, increased use of assistance at delivery (forceps or vacuum) and increased use of medication. The subjects of this group made childbirth comfortable, knowing the support options.
[Read: Preparing for First Antenatal Appointment]
How fathers-to-be can benefit from childbirth education classes?

Men can help their partners by learning the ways to support them during labour and childbirth. Most of the institution that conduct such courses give an option of attending two or three short evening sessions or one long daytime session. Dad-to-be must join their partner to have all their concerns answered before the big day, feeling calm during the birth and advocating partner/baby. Many couples who had attended childbirth classes together reported to have strengthened their relationship.
Read more articles on Pregnancy.