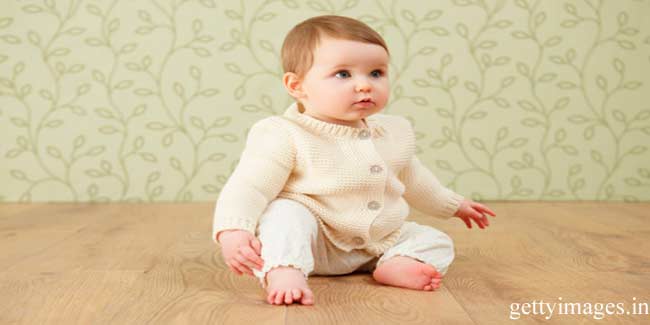 After the end of your pregnancy term comes the good time when your baby is born. Ideally your baby should be gaining weight, and if this is not happening then there must be something. Here we have prepared some causes for your baby's inability to gain weight.
According to the American Pregnancy Association, an average new born weighs anything between 2.7 to 4 kilograms. Then, after the initial weight loss of up to 10 percent of birth weight for breastfed babies there comes a contradictory trend where in the baby happens to gain weight fairly fast. If your baby is not gaining enough weight then you must visit a child specialist to understand the problem. We have tried to bring to you some causes for the baby's poor weight gain, because growth is essential for all life forms.
Calorific Issue
It could be that you child isn't getting the adequate calories that he or she is supposed to. Try and analyse what is it that you are feeding your baby? How much of it is being fed? How much does the baby actually take in, and whether he or she is being able to take foods in at all? Here you may find the answer to your worries.

But then if the caloric and other nutrient intake is adequate then it could be that the calories are counting down the gastrointestinal tract and being digested and absorbed by the body. You may have noticed that at times the food is vomited back up, and this could be either due to a blockage or due to gastrointestinal tract, or gastrointestinal reflux. Gastrointestinal reflux is a situation where the food travels backwards from the stomach to the esophagus.

Other times the calories that make their way to the stomach does not get absorbed and are lost out either due to diarrhea or an inability to absorb the nutrients.

Yet at times when the calories get consumed and absorbed into the body, they may be coming out in the form of urine. This can happen when the kidney is not effective in holding in the protein that is required by the body.
Non-Calorific Issue
It has also been found that babies who get adequate calorie supply can happen to be under weight because they do not get adequate care. They are not hugged, held or cared for enough and hence they do not grow.

If your child has gone through seven weeks of not regaining his or her birth weight then you must let a full check up to be done.
Read more articles on Weight Gain.