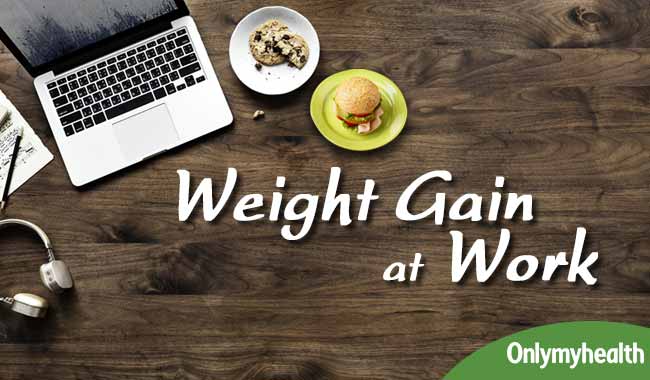 There is so much to do, but there is so little time in our busy lives. Most people tend to get stuck in a whirlwind of work and in the process forget to remain healthy and fit. Here is what causes you to gain weight at workplace.
With the advent of the new age of internet, today's work culture has changed drastically. We are usually stuck at our desks in front of our computer screens all day long. Then we drive back home and may be drink a little and once again sit down to watch television or work some more. In between all of this we drink carbonated drinks and smoke cigarettes at work; we eat burgers and junk foods and basically ruin our body to such an extent that we start to gain weight.
Drinks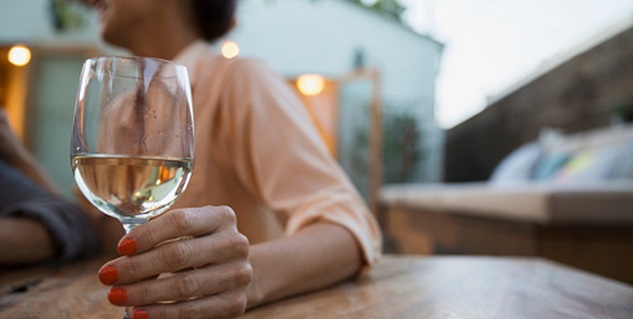 In the midst of all your work most times you forget to drink the essential mineral that your body craves for and that is water. Instead you gulp down sodas and sugary drinks that contain a lot of calories. If you want a warm beverage then you opt for coffee and tea which are laced with whole milk, cream and sugar. All of this contributes immensely to weight gain, first you aren't drinking water and second you are consuming calories by drinking carbonated drinks and taking in fat in the form of sugar and whole milk. Try using skimmed milk and if that is not available then go black. Drinking water is good and it will keep you hydrated which will not cause you to drink sodas and sugary drinks.
Constant Sitting Posture
Sitting the entire day is bad for your back bone and simply put it makes you lazy and fat. But despite the slight pain which you feel climbing on your back you decide that it is still just all right to be sitting; and so you do not move a muscle except your fingertips. This tightens the muscles and you tend to put on weight as you do not burn the calories that you intake from drinking the carbonated drinks and the cream laced coffee. You should just sit and stretch your arms and twist and turn in order to loosen up your muscles and feel relaxed. You must also take short breaks every hour.
Comfort First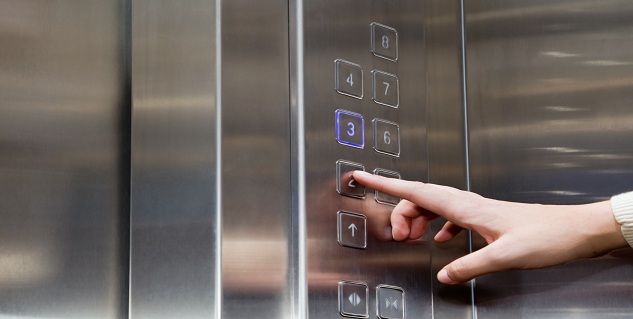 You are always looking for ways to be comfortable and so you wouldn't want to take the stairs and instead opt for the elevator. You don't want to walk even for a bit and so you would drive all the way to your office parking lot or take public transport till main the gate of your office building. All these contribute to your weight gain, as you are constantly looking for comfort. Then lastly there is the throne waiting for you to grace its seat and that is it. No one can move you an inch from there. You should try and take the elevator and walk a certain distance when going to work, all these will pile up to majorly contribute to your weight issues.
Junk Food
Fast life calls for fast food, but do you know that you are causing immense harm to your own body? Foods like burgers and potato chips and fries seem to come handy when you are at work, but these contain fats which will increase the possibility of diabetes and of course will cause you to gain weight. Before you stretch out your hands to grab a juicy burger or a packet of potato chips you must stop to think. Try and eat a salad or carry fruits with you.
Stress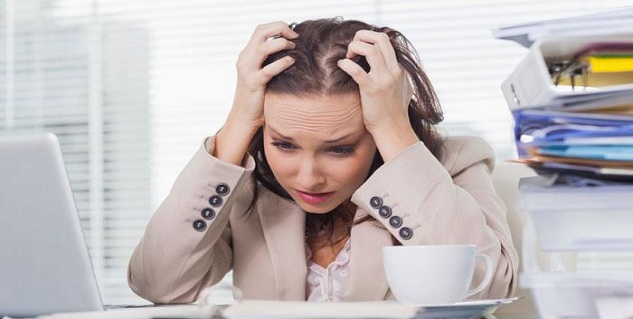 Stress is a leading factor, even though you may feel that it isn't affecting you much. There are so many things you worry about when at work and top all of that your work demands so much from you. Amidst all of this you start to panic and get tensed or anxious, and probably end up having sleepless nights. All these lead to your weight gain, stressing too much is also very harmful for your body. Learn to overcome stress and ease your nerves so that you can remain healthy and fit.
Your workplace is a den of unhealthy habits, do not succumb to them and try being different. You should be able to start a healthy trend instead, lead the way for a healthy work environment.
Read more articles on Weight Gain.
For more related articles, Download OnlymyHealth App.