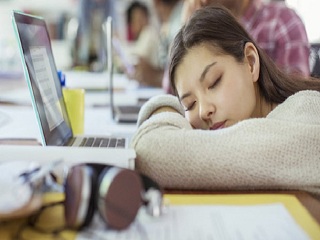 Sleepiness can be due to the body's natural daily sleep-wake cycles, inadequate sleep, sleep disorders, or certain drugs.
Sleep-Wake Cycle
Each day there are two periods when the body experiences a natural tendency toward sleepiness: during the late night hours (generally between midnight and 7 a.m.) and again during the midafternoon (generally between 1 p.m. and 4 p.m.). If people are awake during these times, they have a higher risk of falling asleep unintentionally, especially if they haven't been getting enough sleep.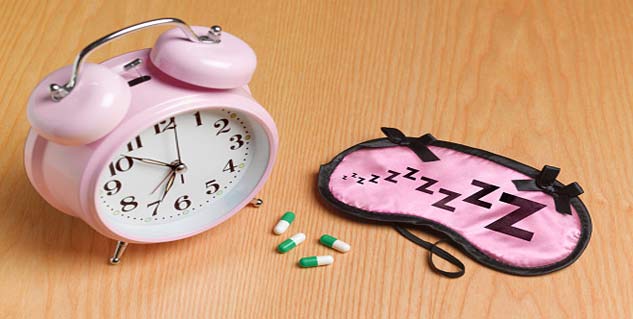 Inadequate Sleep
The amount of sleep needed each night varies among people. Each person needs a particular amount of sleep in order to be fully alert throughout the day. Research has shown that when healthy adults are allowed to sleep unrestricted, the average time slept is 8 to 8.5 hours. Some people need more than that to avoid problem sleepiness; others need less.
If a person does not get enough sleep, even on one night, a "sleep debt" begins to build and increases until enough sleep is obtained. Problem sleepiness occurs as the debt accumulates. Many people do not get enough sleep during the work week and then sleep longer on the weekends or days off to reduce their sleep debt. If too much sleep has been lost, sleeping in on the weekend may not completely reverse the effects of not getting enough sleep during the week.
Medical Conditions/Drugs
Certain medical conditions and drugs, including prescription medications, can also disrupt sleep and cause problem sleepiness. Examples include:
Chronic illnesses such as asthma, congestive heart failure, rheumatoid arthritis, or any other chronically painful disorder;
Some medications to treat high blood pressure, some heart medications, and asthma medications such as theophylline;
Alcohol—Although some people use alcohol to help themselves fallasleep, it causes sleep disruption during the night, which can lead to problem sleepiness during the day. Alcohol is also a sedating drug that can, even in small amounts, make a sleepy person much more sleepy and at greater risk for car crashes and performance problems;
Caffeine—Whether consumed incoffee, tea, soft drinks, or medications, caffeine makes it harder for many people to fall asleep and stay asleep. Caffeine stays in the body for about 3 to 7 hours, so even when taken earlier in the day it can cause problems with sleep atnight; and
Nicotine from cigarettes or a skin patch is a stimulant and makes itharder to fall asleep and stay asleep.
Image source:Getty