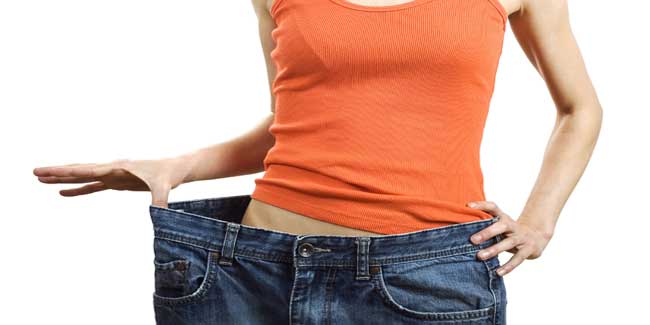 What if you could eat less and be satisfied with it? Just two slices of bread and you are done for breakfast suppose, how would that be?
In this procedure the capacity of the stomach is reduced to a small pouch and a new route is created adjusting the small intestine for food to travel through the digestive system. Gastric Bypass surgery is designed to help with weight loss both by restrictive and malabsorptive means. The small stomach pouch initially will only hold one to two ounces of food at a time. Once the pouch is full, it takes about ten or more minutes for food to pass through to the small intestine. It is an ultimate procedure for chronic weight problem. It ensures to produce extensive weight loss in addition to reducing the risks of co-morbidities.
Advantages of Gastric Bypass



After gastric bypass surgery, weight loss is more predictable and usually maintained for over 15 years.
One year after surgery, weight loss can average 65% to 70% of excess body weight.
96% of certain associated health conditions (back pain, sleep apnea, high blood pressure, diabetes and depression) were improved or resolved.
High possibility of curing diabetes and blood pressure issues.

Disadvantages of Gastric Bypass

Life long supplementation of iron and B12 is advised.
It is a major surgery and involves all the risks mentioned before.

Risks of Gastric Bypass
A gastric bypass surgery is considered to be a major surgery for weight loss, and like every other major surgeries this too will have many risks and complications attached to it. Some of these risks can be very serious and you should consult your surgeon regarding them before hand.

These include:

• You may experience allergic reactions to medicines.
• You may face blood clots that may travel to the lungs from the legs.
• You may face blood loss.
• You may face trouble in breating.
• You may have a heart attack or stroke during or after the surgery.
• You may also get infection in the cut, lungs, bladder, or the kidney.

The risks to attached to any weight loss surgery are numerous, and you may also be prone to risks that are more likely after the gastric bypass surgery.


It has been found that most people undergoing this surgery lose about 10 to 20 pounds a month in the first year, and this weight loss will decrease over time. If you stick to a healthy diet and exercise regularly then you happen to lose more weight. Losing weight will then invariably improver your other health conditions such as asthma, high blood pressure, and type 2 diabetes. You have to understand that bypass surgery is not a standalone solution for weight loss. It can merely allow you to eat less, but you will still need to work towards maintaining the weight.

Read more on Body Surgeries