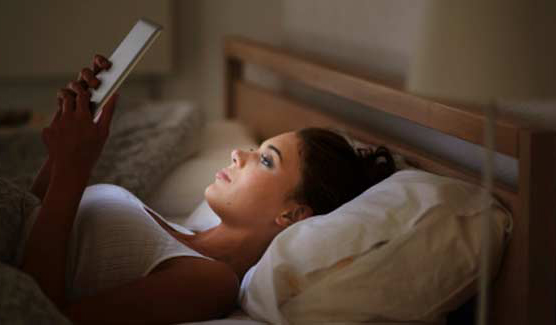 Watching TV before going to bed and sleeping with lights on will make you obese. But, a new study has found that people who sleep with lights on, while watching TV or using mobile phones tend to put on weight.
Imagine you're sleepy at work, and the next thing you do is grab that cup of coffee (or several of them) and a doughnut for a quick shot of energy. Later, you will skip the gym and pick up fast food for dinner because you are too tired to cook. That's how lack of sleep makes you fat—it's a vicious cycle.

And if you're someone who finds comfort in the glow of a television, mobile phone or lamp while in bed, you're in for some more bad news- this also could be making you fat.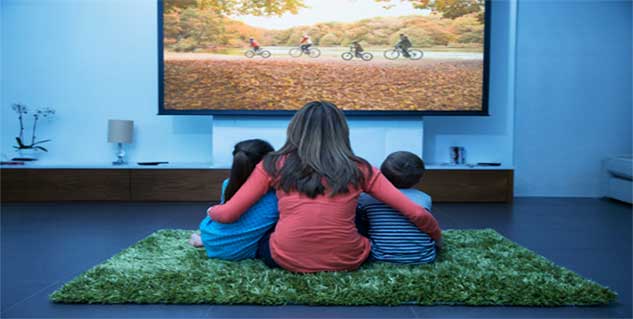 Understanding the sleep-weight connection
Researchers at Leiden University Medical Centre, Netherlands found how sleeping under any kind of artificial light like that from night lamp, TV, smartphones etc puts you at a higher risk of obesity, as compared to those who sleep under complete darkness. They believe that exposure to artificial light has significant negative impact on health and makes one fat.

The survey findings were evaluated and scientists found that artificial light disrupts the biological clock of the body. It is also responsible for affecting brown fat cells which burn calories. An imbalanced body clock creates instability in autonomous biological functions in the body and affects it adversely.

It was mentioned that on an average, people stay online for about 20 hours a week but for 16 to 24-year-olds, this figure rises to more than 27 hours.

Sander Kooijman, a researcher, said that the increasing prevalence of obesity was associated with a disrupted sleep-wake pattern in humans and coincides with the availability of artificial light. Also, with obesity comes the fear of several other disease including cardiovascular diseases, diabetes, etc. Hence, it is best to turn off all the lights while sleeping.

The researched appeared in National Academy of Sciences journal Proceedings.

Image Source: Getty
Read more articles on Sleep Disorders.
For more such articles, Download OnlymyHealth App.