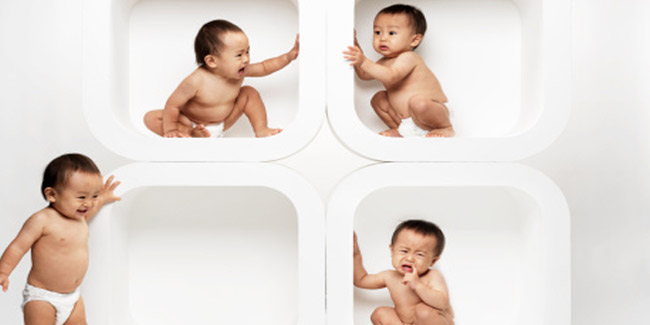 Finding a suitable and appropriate name for your baby is no easy feat. You have got to be extra careful on the baby naming ride because your baby's name is as close to its identity as its face in the mirror. While the forays into baby naming are smooth for a lot of parents, there are a lot of others who have to face routine frustrations every time they discuss their name suggestions with family and friends. Here are some of the most common pitfalls of baby naming. So, get your baby's name right before the birth certificate is signed.
Attention-seeking Initials
There are some names that seem amazing on face value but when you look at the initials, you want to cover your face. For example: Bhumika Chaudhary. Checking the initials out first before you really decide the name of the baby can prevent a lot of SOS moments later.

Another important thing to avoid overlooking is monograms. By the time you child is an adolescent, he/she would want to cut short the name into monograms and put it on notebooks, bags, etc. and you don't want the monogram to be such that you can hardly bring yourself to use it.
Lifetime of Correcting People
In the quest to find a really unique name for the baby, parents tend to mix and match spellings of old names. So, if you name your child Anyta for the traditional name Anita, she will end up correcting the spelling and even pronunciation of her name for the rest of her life. What's more? She is going to curse you for naming her so.
Embarrassing E-mail Addresses
Some day your baby will grow up to have his/her own e-mail address. Most workplaces as well as institutions tend to use a standard formula for making e-mail addresses, which is using the first initial and the last name. So, make sure that the initial goes well with the last name.
Knotty Name Pairings
If your unborn baby has an older sibling, make sure the name that you choose for the former rings with the latter. You do not want to call out a wild from the jungle when you call them for lunch. The name may seem beautiful on its own, but it may not sound all that nice when used along with that of the first child's. Pick the name wisely because you will be using their names together a lot.
Over-popular Name
With the help of the internet, you can easily find out how popular your first choice of name for your baby is. The more popular the name is the less popular your child will be when he/she grows up with at least two other kids in his/her classroom sharing the name. Try to chuck the top 10 popular names from the census to find the right name.

Do not let the discovery of potential pitfalls of baby naming from making you even more flummoxed. The most important thing is that you and your partner should love whatever name you choose for your baby.
Image courtesy: Getty Images
Read more articles on Baby Names.