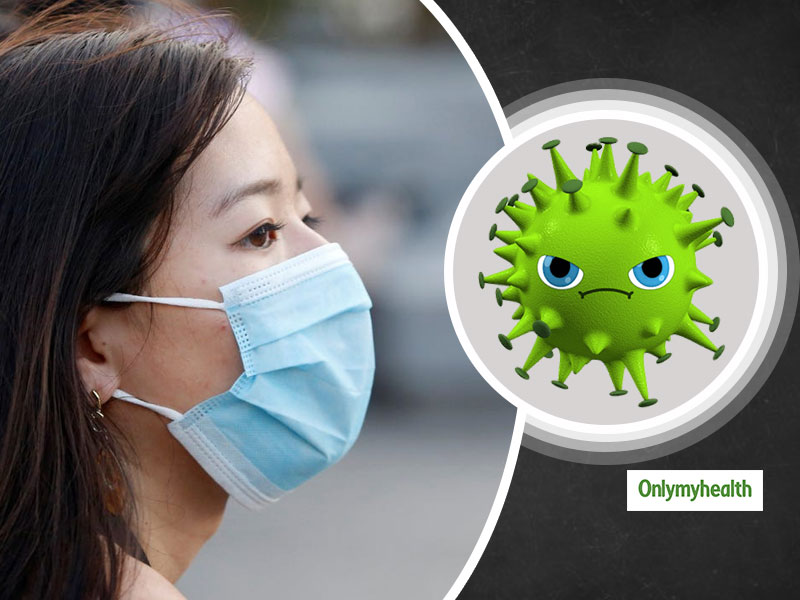 Watch Coronavirus Bizarre News: India is a diversified land of culture and festivals! We Indians find ways to celebrate every small and big event. While the whole world is scared of the coronavirus and the World Health Organization has declared it a 'pandemic', in India, some people have started a strange war with this virus. There have been many incidents from different parts of India (in the past), in which people are adopting strange methods to prevent coronavirus. Such incidents may be a matter of humour for some while a matter of faith for some. But the reality is that such incidents are encouraging myths or misconceptions about the coronavirus in many people. You can witness these events and assess whether the declared global pandemic can be defeated by these methods.
O corona bhag ja ... Bharat me tharo kai kaam re ... corona bhag ja
A video of some Indian women is going viral on social media these days, in which they are instructing or perhaps requesting coronavirus to flee India by singing the song. The video has been viewed by more than 1.4 million people and shared by over 26,000 people. These women are Marwaris and are singing in their local dialect.
Also Read: COVID-19 In India: Over 60 Cases Of Coronavirus Reported
Corona Go .... Go Corona
#Holi and go 'carona' pic.twitter.com/b8bPyoxtZQ

— Sahil Joshi (@sahiljoshii) March 10, 2020
Another video related to the coronavirus is becoming increasingly viral on the internet, in which Union Minister Ramdas Athawale is seen trying to eradicate the coronavirus in his style. In the video, Ramdas Athawale is seen with a Chinese diplomat and some Buddhist monks chanting 'Corona Go ... Go Corona'. It is reportedly a video of a prayer meeting that was held at India Gate to eradicate the coronavirus.
Protect God from coronavirus: Mask
Varanasi:The 'Shivling' at Prahladeshwar temple have been covered with a mask&posters have been put up in temple appealing devotees to not touch the idols.A devotee says,"we are urging ppl not to touch the idols.If idols are touched,#coronavirus will spread & infect more people." pic.twitter.com/c0ZTGjVtFM

— ANI UP (@ANINewsUP) March 10, 2020
An incident from Banaras came into the light where the temple priest protected Lord Bholenath from the coronavirus with the help of the mask. Along with this, a message has also been issued in the temple that no devotees touch the statue of God. The incident is of Prahlad Eswar temple of Prahlad Ghat in Banaras, where devotees put masks on Shivalinga.
Also Read: WHO Declares Coronavirus As A Global Pandemic, Concern Expressed On The Rapid Spread Of The Novel Coronavirus
Have you seen Coronasur?
In Maharashtra, so far 9 cases of Coronavirus have been confirmed. Coronasur has been burnt in place of Holika on the Holi in Maharashtra. For this, a special effigy of Corona was made and it was named Coronasur.
That's why #India is unique!#coronavirus effigy named '#Coronasur' burnt in #Mumbai during #HolikaDahan

We can celebrate anything!#HappyHoli @smitaprakash @JournoPranay @AshishSinghLIVE @DrVikasPadha @ShaktiShekhar @hvgoenka @manakgupta @arunbothra @TheSamirAbbas @ShivAroor pic.twitter.com/iBQI2EAEeK

— Pranav Mahajan (@pranavmahajan) March 10, 2020
Myths and rumours
The only way to prevent coronavirus is to stop the virus from coming into contact with your body. For this, the most important thing that health experts and health organizations around the world have said is to clean your hands frequently with soap and water, keep a handkerchief or tissue paper on your mouth while sneezing, coughing. Apart from this, there is currently no way to stop this virus. Caution can only protect you from this virus.
Watch Video: COVID-19: Easy Tips to Avoid Coronavirus
Read more articles on Health News