Walnuts have a wealth of the good kind of fats, which are better for than saturated fats. They are also rich in omega-3 fatty acids. Previous studies have shown that eating walnuts regularly helps in lowering overall cholesterol and especially LDL which is the bad cholesterol. According to a recent study, eating walnuts is associated with better cardiovascular and overall health later in life.
Researchers from the University of Minnesota School of Public Health looked for links between nut consumption and the cardiovascular risk factors to see if walnuts would actually be of any help.
The study was published in the journal of Nutrition, Metabolism, and Cardiovascular Disease. The researchers looked at data from around 3,000 young adults between the ages of 18 to 30 years. The participants' self-reported diet histories were taken by the researchers three times throughout the study and their diet histories helped researchers in putting them into categories based on their nut consumption. As per the analysis, there were 352 walnut consumers, 2,494 consumed nuts other than walnuts and 177 had no nut consumption at all.
After following up with participants after 30 years, the researchers noted that walnut consumers had higher self-reported physical activity scores than other nut and no nut consumers. In comparison to people who did not eat nuts, walnut consumers had a lower fasting blood glucose levels.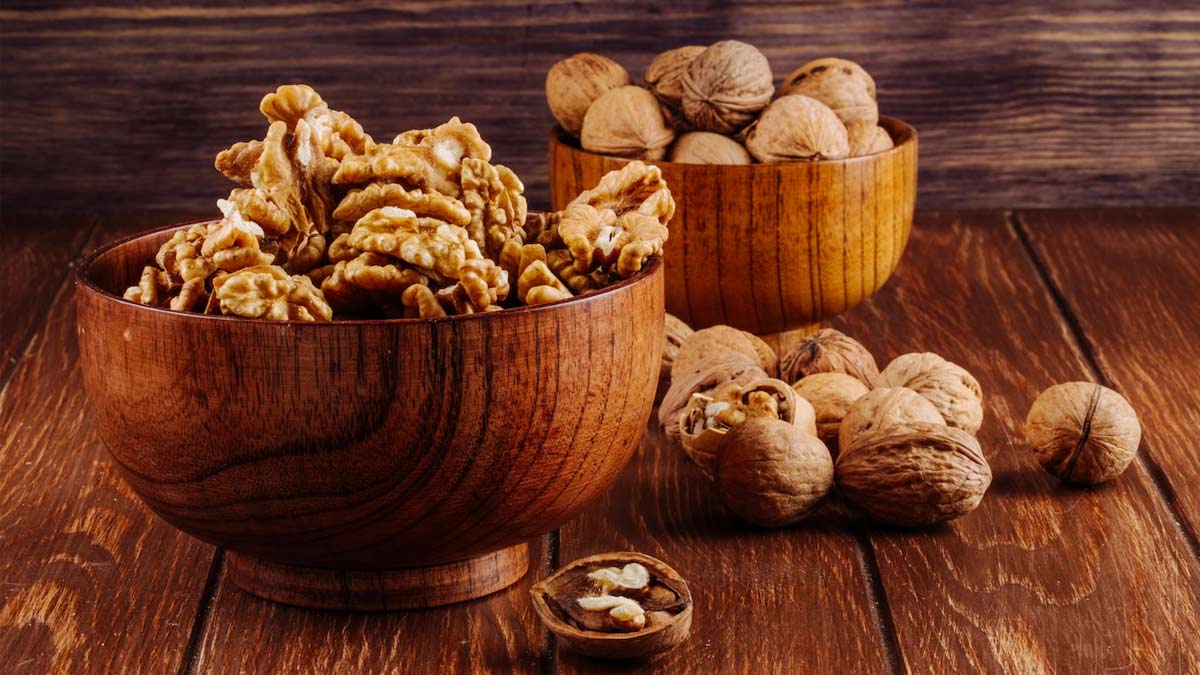 Also read: 6 Tips To Help You Lose Weight At Home
Talking along the lines, Lyn Steffen, PhD, MPH, RD, an author of the study and a Professor of Epidemiology and Community Health at the University of Minnesota School of Public Health, told, "[The findings] reinforce that walnuts might be an easy and accessible food choice to improve a variety of heart disease risk factors when eaten in young to middle adulthood."
"A daily one-ounce serving or roughly a handful of walnuts helps in providing a wide range of beneficial nutrients. Walnuts are the only nut that provides an excellent source of the omega-3 alpha-linolenic acid (ALA)," he added.