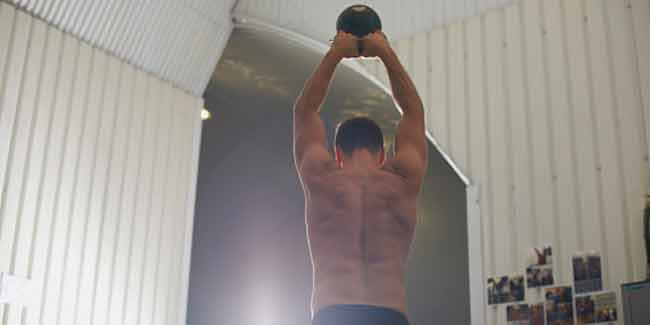 Shedding those extra flabs from your body without losing out the muscle is not as difficult as you thought. It all depends on the kind of food you eat, the beverages that you drink and the exercise regime that you follow.
Losing extra fat from your body without losing out the muscle is a dream for every fitness freak. And, thankfully that is doable. It all depends on the kind of food you eat, the beverages you consume and your exercise regime. So, here is some help for you with which you can watch your dream come true.
Eat to increase metabolism
The first step toward reaching your goal is determining your calorie intake using Harris-Benedict Formula. Then using this meal plan, divide your food intake into 5-7 small meals per day which will increase your metabolism. If you wish to retain muscles but shed the fat, your calorie intake should not be dropped too much. Divide the number of calories your body needs daily into small meals spread throughout the day. Doing this will prevent you from eating two to three large meals. This is a way with which your body will receive a constant amount of fuel which it needs to maintain lean muscle mass.
Include protein, carbohydrates and fats in your diet
You must have small meals in a day which consists of 35 percent protein, 45 percent carbohydrates and 20 percent fat. The motive behind doing this is to have a healthy eating plan because an excess of everything can be harmful to the body. For protein intake, eat high-quality sources like lean red meat, poultry, fish eggs, skim milk, cottage cheese, peanuts or natural peanut butter. You can find carbohydrates in oatmeal, yams, potatoes, fresh fruits, brown rice and whole grain products. Some good sources of unsaturated fats are salmon, nuts, seeds, avocados and liquid oils like flaxseed.
Perform cardio and weight training
Perform cardio exercises 3 to 5 times per week for 15 to 25 minutes in each session. To maintain the lean muscle mass and to burn calories, you must perform intense cardio exercise regularly. Besides this, you must also perform weight training 2-3 times in a week which must again be followed by cardio exercises. While performing weight training exercise, you must do a total of 5-7 sets for large muscle groups, which includes chest, back and thighs and 2-4 sets for small muscle groups, like shoulders, biceps, triceps, calves and abs.
Limit training frequency
You must learn to limit the training frequency for each muscle group. Each specific muscle group should only be directly stimulated once a week to give your muscles some recovery time.
Now that you know the mantra, get started and see your wish being granted.
Image Source: Getty