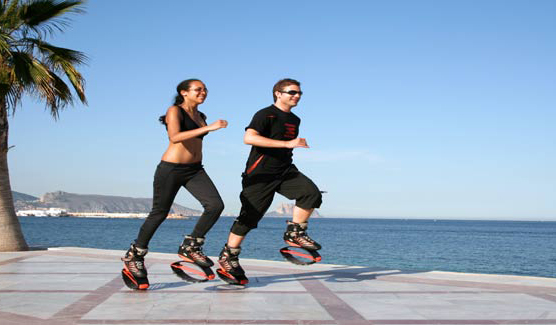 Kangoo jump shoes are unique and one of the fun ways to workout. Originally developed by athletes, runners and joggers, the Kangoo jumps basically assist in reducing shock in the joints that happen with too much physical movement.
One of the major troubles while playing any sport is the strain your joints acquire due to constant impact. You may get quite a few high-tech shoes in the market that claim to condense the impact, but actually, fall short when it comes to providing protection as they can't lengthen the impact time extensively enough to allow your muscles and brain to react appropriately to handle the impact.
Studies conducted by the Swiss Federation Institute of Technology suggest that Kangoo shoes have an edge over usual running shoes as the impact protection system of the Kangoo shoe help to boost impact time, reducing the impact stress by almost 80% and thereby, protecting the knees, ankles hips and spine.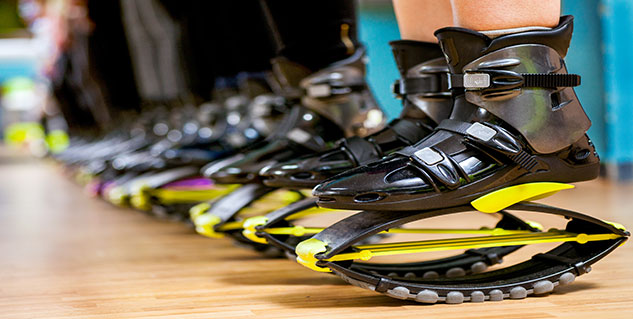 Helps increase endurance
When people who are normally lazy start using Kangoo jumps, their heart rate shoots up significantly, which shortens the length of time an exercise is handled. However, after regular use of these shoes i.e. at least for a period of one week, there can be a radical boost in volume of oxygen used, which makes the shoe an exceptional tool to improve overall endurance.
Improves energy
Exercises of any kind can help in escalating your energy. Sadly, the majority of exercises are strenuous and people who lack training feel fatigued and exhausted too soon. But, having a non-strenuous physical activity with Kangoo Jumps can give you the benefit of an incredible level of energy without straining you too much.
Benefits of Kangoo jumps
Reduces up to 80% impact on the joints
Suggested by physical therapists and doctors for safe rehabilitation of sports injuries
Allows in burning 25-50% more calories than usual exercises
Helps boost the endurance level
Makes the skin firm and increases its elasticity
Helps control body composition and improves muscle to fat ratio.
Increases aptitude of respiration.
Helps circulate additional oxygen to the tissues.
Image Source: Shutterstock