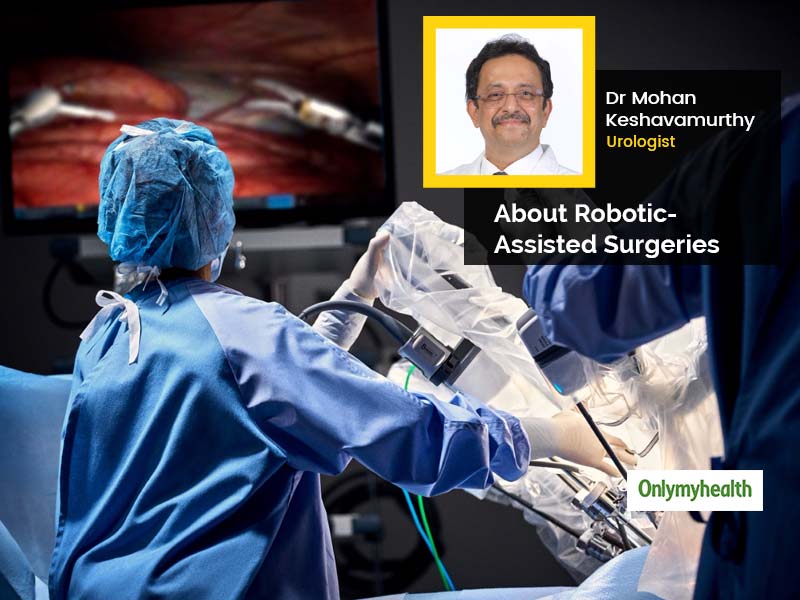 A 40years old gentleman with no known medical comorbidities and also a non-smoker was incidentally found to have left renal mass on ultrasound during a routine health check-up. On further evaluation with CT, the patient had 6x5.5cm mass in the left kidney involving the lower and mid pole, extending into the hilum. If one comes to talk about the complexities involved in this case, a massive tumor was found, which was growing to hilum with a close connection to hilar vessels and pelvicalyceal system.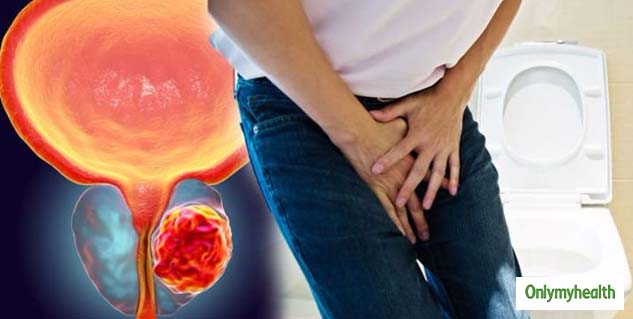 Also Read: How Is Lockdown Impacting Male Fertility? Know A Urologist's Take On It
The patient was bought to Urologist Dr Mohan Keshavamurthy, at Fortis Hospital, Bannerghatta Road, Bangalore, who decided to perform a surgery. You must be thinking why so much stress on surgery? What Dr Keshavamurthy did was to do a robotic-assisted surgery. But why this kind of surgery for this specific case? Onlymyhealth contacted Dr Keshavamurthy to understand about the robotic-assisted surgeries, and said, "The reason I decided to do a robotic-assisted surgery in this specific case because of the large tumor involving the hilum, hence increasing the complexity of the surgery. Robotic surgery, in this case, helps in sparing the healthy kidney tissue, while precisely excising only the tumor part. With the advantage of 3D magnification, excellent dexterity and firefly technology and the assistance of intraoperative ultrasound, it is possible to do nephron-sparing renal surgery even in the complex cases. One margin of renal tissue removed with the tumor is 1-2cm and return to work/ normal life effectively."
Speaking about the surgery, the patient, based on anonymity said, "I was not aware of this mode of surgery, but Dr Mohan and team counselled me well on the benefits of undergoing robotic-assisted surgery, and I was convinced to undergo the same. As compared to open surgery, robotic surgery helped me recover faster, and I experienced less pain. As told by my doctors, in my case, a larger part of my kidney needed to be saved for a better quality of my life post the surgery. I feel robotic-assisted surgery gave me the same results."

Need Of Robotic-Assisted Surgeries in Complex Urology Cases
Incidence of kidney cancer is 2-3/lakh population, usually in the age group 50—75 years. However, in the last 2 decades, there is a 10% increase per year in incidence partly became of better availability of the radiological facility and incidental diagnosis following a master health check. The age group affected has become younger with increased incidence in the age group 30-50years. The focus has from the retired age group to a productive cohort of patients. There is an advantage of RAS in narrow, confined areas as in the male pelvis (Robotic radical prostatectomy for cancer Prostate), organ sparing (Nephron Sparing surgery in cancer kidney) and preserving function (nerve-sparing to maintain potency in Radical prostatectomy). Post NSS, the most critical parameter for long term quality of life is residual renal function or GFR
Also Read: Reluctance In Men To See A Doctor For Sexual Health Can Lead To Other Diseases, Explains Dr Tanwar
Patient After-Care: Patients who undergo robotic surgery how minimal pain score with early recovery, hence making post-surgery care easy and simple and return to everyday life efficient.
With Inputs from Dr Mohan Keshavamurthy, Director Urology, Uro-Oncology, Andrology, Transplant & Robotic Surgery at Fortis Hospital, Bannerghatta Road, Bangalore
Read more articles on Men's Health