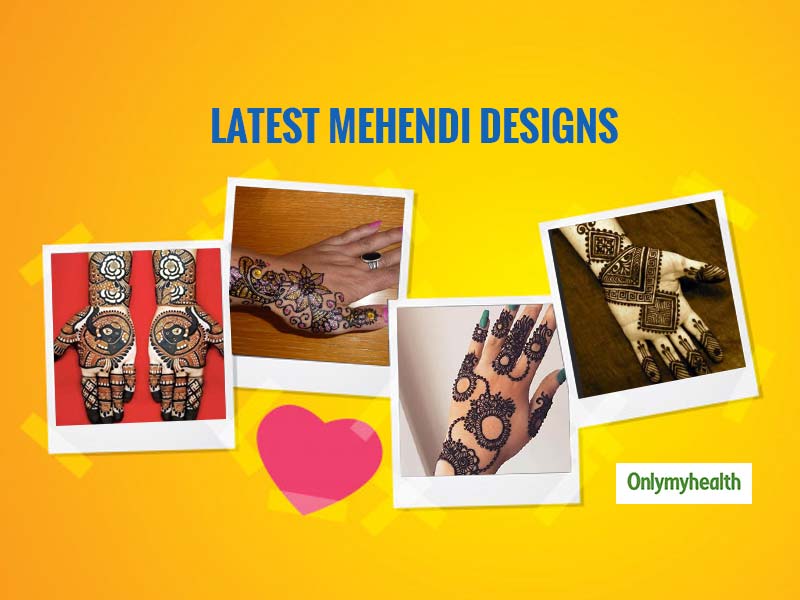 Getting festive ready is incomplete without mehndi. Henna on hands transforms the complete look be it for a festival or a wedding. With the festive season around the corner and wedding season about to begin, you must be searching for some cool mehndi designs. Here we have eight trendy mehendi design ideas for you.
Rajasthani Mehndi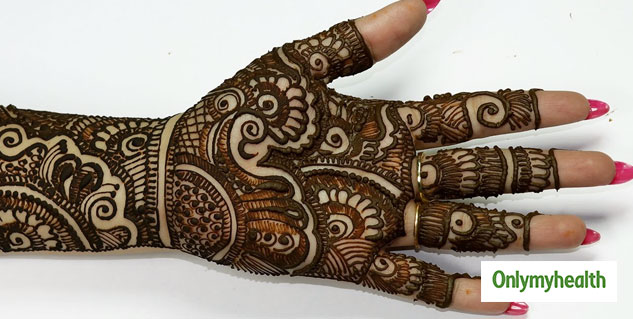 In this design, you will notice the culture and tradition of Rajasthan with a few characteristics of peacock and flowers. This design will give you a royal feel. This design is usually done on the calves and leaving a lot of free space which looks elegant. But you can definitely customize it as per your wish.
Bengali Mehndi Designs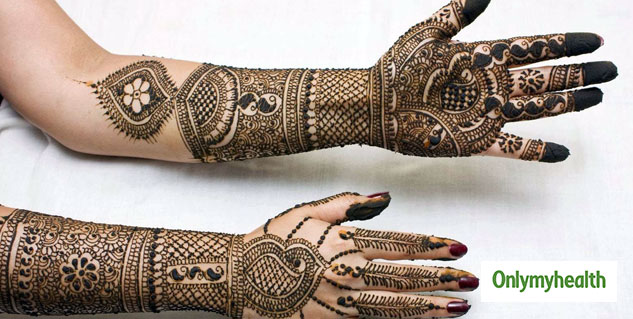 Unlike any other design of mehndi, this also can be worn on both, hands and legs. This design contains the 'Paan' and five-petal flower which is considered to be auspicious.
Also Read: How To Choose Blouse Designs According To Your Body Type
Rangoli Mehndi Designs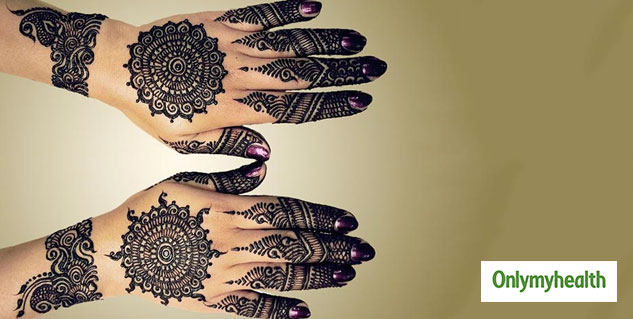 Nowadays, Traditional style mehndi designs are out of date and people are looking for new and unique designs. They can opt for this rangoli mehndi design which has a uniqueness and it's quite trendy. Assume that your hand is your canvas to make rangoli using henna.
Floral Mehndi Design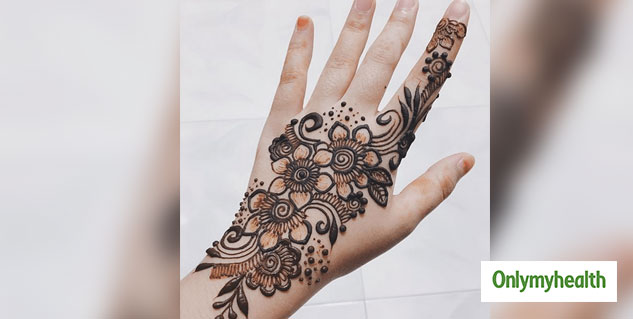 This captivating floral design mehndi is certainly spectacular and has a dazzling elegance which is gaining popularity on occasions. Colorful outlines and detailing is done to look more fantastic.
Curvy Elephant Motif Design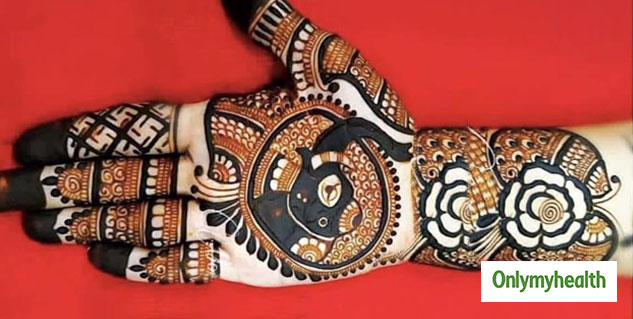 This mehndi design is the talk of the town because when you wave your hand, it looks like that the motifs are dancing which will create waves in the crowd. This design is simple yet detailed and eye-catchy.
Also Read: The Importance Of Choosing The Right Foundation For Your Skin-Type
The Crafter Cuffs and Geometric designs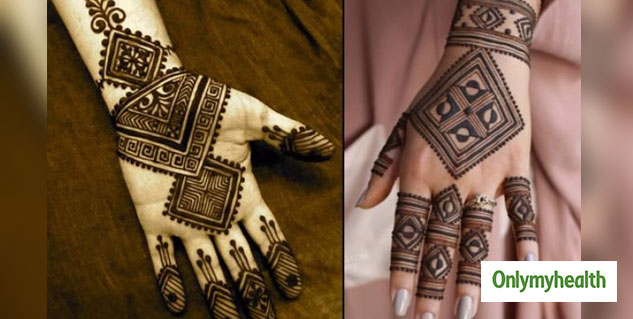 The cuffs are being focused in this style and a kind of architecture is being made as you can see lots of geometric shapes such as triangle, rounds and squares and the fingers are covered with the ring design.
Glittered Mehndi Design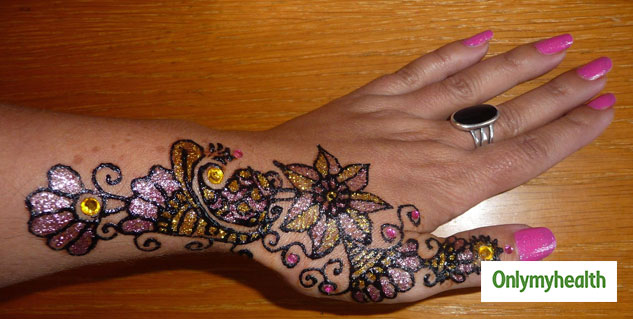 To add more detail in the design, fine henna lines are used instead of thick lines. This design has an interesting part when you join both the hands it will shape the heart design. The pink and blue sparkle makes the design more beautiful.
Exquisite Modern Mehendi Designs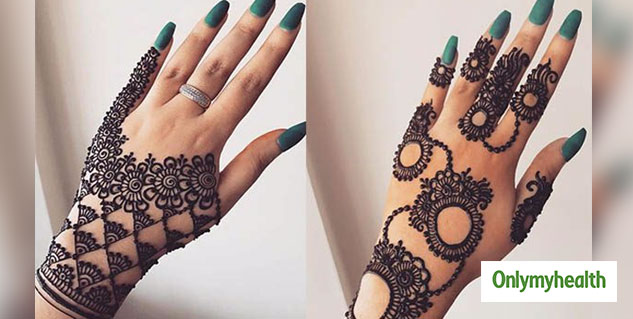 This is one of the classic designs but never goes out of style and brides always want something modern that to fulfill the need of putting up mehndi but also exhibits their own taste. Simple yet modern is all that a bride needs.
Read more on Fashion and Beauty