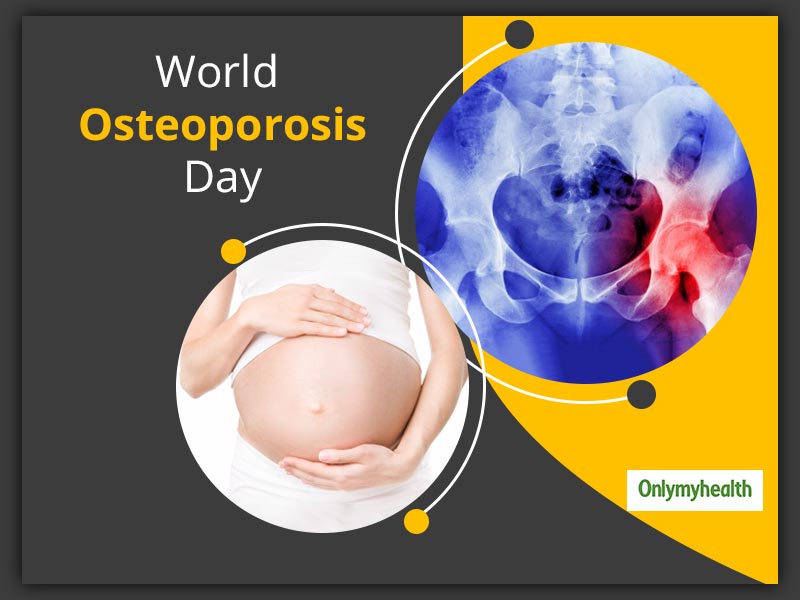 Pregnancy-associated osteoporosis (also called transient osteoporosis of pregnancy) is an uncommon condition where a woman's bones break easily in the weeks after she has delivered a birth or during pregnancy. These breaks typically occur in the spine, and at times the hip. While this can be excruciating and unbearable for a period time, the bones usually recuperate rapidly, and most women recover completely without their everyday lives getting hampered. To understand osteoporosis after pregnancy, OnlyMyHealth editorial team consulted Dr Yash Gulati, Senior Consultant – Orthopaedics, Joint Replacement & Spine, Indraprastha Apollo Hospitals, to know more about the pregnancy-related osteoporosis.
What leads to Pregnancy Associated Osteoporosis?
Dr Gulati says that "few women already have low bone density even before they conceive, maybe due to medications or lifestyle, chronic disease, and the increases in bone metabolism that happen naturally during pregnancy which bring added stresses to the skeleton. Pregnancy also puts more demands on the bone's 'calcium bank'. A balanced diet with sufficient calcium and vitamin D levels will generally meet this demand."
Also Read: Do's And Don'ts For Women To Have A Normal Delivery By Dr Bakshi
How is Pregnancy Associated Osteoporosis diagnosed?
Pregnancy-related osteoporosis is usually not diagnosed until the birth of the baby as osteoporosis itself doesn't have any sign until a fracture occurs. In pregnancy-associated osteoporosis, most fractures occur during or soon after birth. During pregnancy, back pain is quite common, and hence osteoporosis is not suspected. X-rays and bone scans that usually are used to diagnose osteoporosis are evaded during pregnancy due to the harmful risk of radiation to the fetus.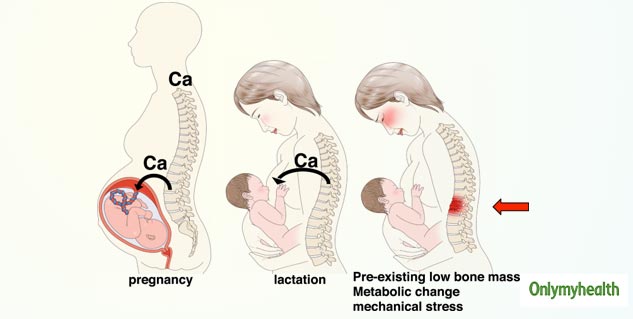 Even after the childbirth, it may take little time to be diagnosed as the pain associated due to fracture may be mistaken for post-pregnancy and labor pains. Bone density (DXA) scan and a standard x-ray is conducted to detect any broken bones if osteoporosis is suspected after childbirth. The patient might have to undergo other tests as well.
Also Read: The Role Of Microbes In Women's Reproductive Health, Explains Dr Koli
Can pregnancy-associated osteoporosis be treated?
"Generally, fractures in spinal bones which happen during or after pregnancy will rectify without much medical support. If you have had a spinal fracture, then the patient may need to rest for a period to help the fracture heal. If the pain from the fracture is severe, it is important to discuss pain relief with the doctor, so that the patient can become mobile as soon as possible. Being immobile for a longer duration of time can lead to other health-related problems. If the mother is hesitant about having pain relief medicines while breastfeeding, then she must consult her doctor for better medical assistance", explains Dr Yash Gulati.
How long will it take to improve?
Fracture healing and regaining bone strength requires some time, so it's essential to be patient and make sure you have enough rest. Symptoms will mostly improve two to six months after the child is born. Doing special exercises after the baby is born can help to strengthen the back and reduce pain. Exercise will help the patient to recover from the fracture, but it is essential to be vigilant and take expert advice seriously. It's also necessary to realize that the body has gone through a lot of strain and that the patient will need plenty of support and assistance. Hence, it will be helpful to speak to your family and friends for getting help and assistance.
Read more articles on Women's Health