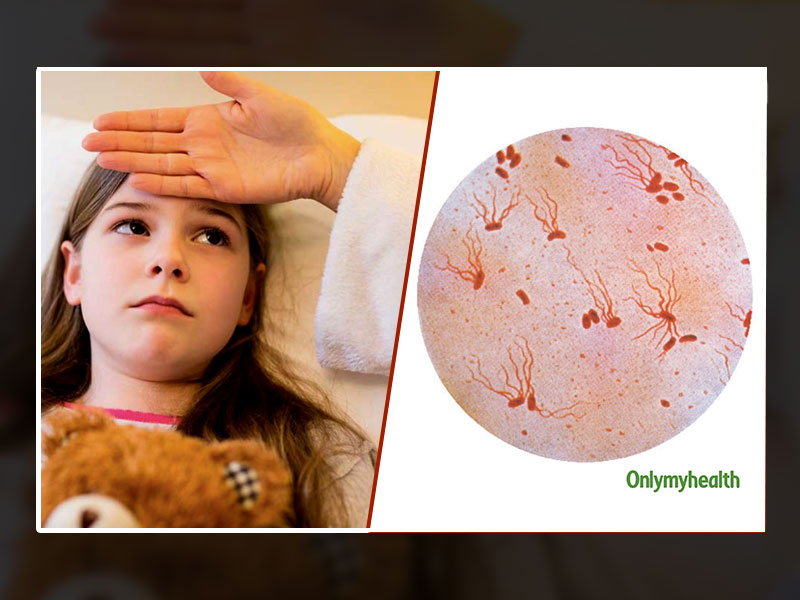 Typhoid is a bacterial infection caused by Salmonella typhi. It spreads by contaminated food and water. The disease is quite common in adults and children, and the typhoid bug has more opportunities to spread during the rainy season. It is caused by bacteria entering the body through food. This is usually due to the intake of contaminated water and street food. The bacteria invade the body through gut mucosa in the terminal ileum (the last part of the small intestine that meets with the large intestine) and enters the blood. Inflammatory reaction in the intestine can sometimes result in ulcers that may cause bleeding. This infection can occur at any age. However, the disease is less in infants than in older children. The main factors responsible for this infection and play an essential role in the spread of immune infections. Typhoid affects children the most, and it is most common in children between 5 and 15 years of age.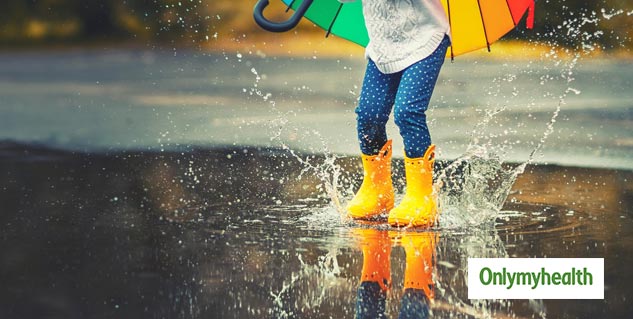 Also Read: Here Are 7 Warning Signs of Typhoid That You Should Not Ignore
What Are The Clinical Features Of Typhoid?
The incubation period can be of 3–30 days (usually 7–14 days). Symptoms may range from mild fever, malaise and minor dry cough to stomach discomfort and many other complications. Children may have diarrhoea in the first stages of the disease and constipation after that. A maculopapular rash can be seen on the 7-10th day in 25 per cent of cases. In South Asian countries, children under the age of five may have significantly higher instances of typhoid fever and more cases of hospitalization and complications.
What Are The Complications Of Typhoid?
If the patient does not suffer much, its symptoms and physical discomfort gradually disappear within two to four weeks. However, in many affected children, the disease may be associated with malnutrition. Typhoid fever commonly affects the liver function, but in some cases, hepatitis, jaundice and gall bladder infections may occur. Intestinal perforation and bleeding can also occur, which can cause severe abdominal pain, tenderness, and vomiting.
How To Diagnose Typhoid?
Clinical confirmation of the disease can be done by blood, urine and stool culture. Initially, during the condition, blood culture results are positive in 40–60 per cent of cases while stool and urine culture are reported positive after one week. Other tests can also be done to identify it, such as leukopenia, thrombocytopenia, ultraviolet liver function test, positive Vidal test, etc.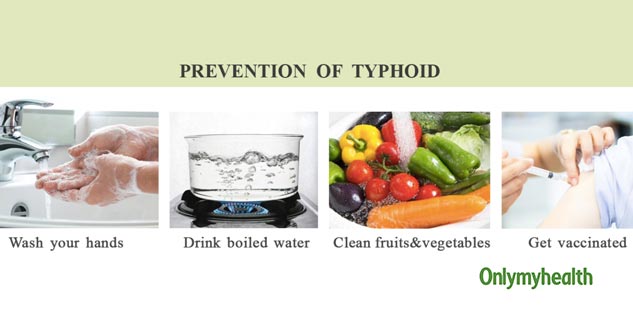 What Prevention Steps Should Be Taken?
All people should use domestic water purification and central chlorination system.
Avoid the consumption of street food, especially ice-cream, chopped fruits, partially cooked vegetables and meat.
Screening of food providers is also essential because the risk of human to human infection by chronic carriers is very high.
Washing hands appropriately.
Get vaccinated on time.
Also Read: What Are The Risk Factors For Typhoid?
What Should Be The Food Intake During Typhoid?
Eat high carbohydrate foods.
Drink plenty of fluids.
Eat a soft and soft diet.
Avoid eating spicy, fried foods and meats.
Watch: Also, a Balanced Diet Is Important. Know What It is:
This season is such that having information about these commonly-occurring diseases like typhoid is a must for timely diagnosis and treatment. Leaving the health condition undiagnosed for a long time can lead to severe complications even in situations like a basic fever.
With inputs from Dr Anamika Dubey, Senior Consultant, Paediatrics and Neonatology, Madhukar Rainbow Children's hospital
Read more articles on Children's Health