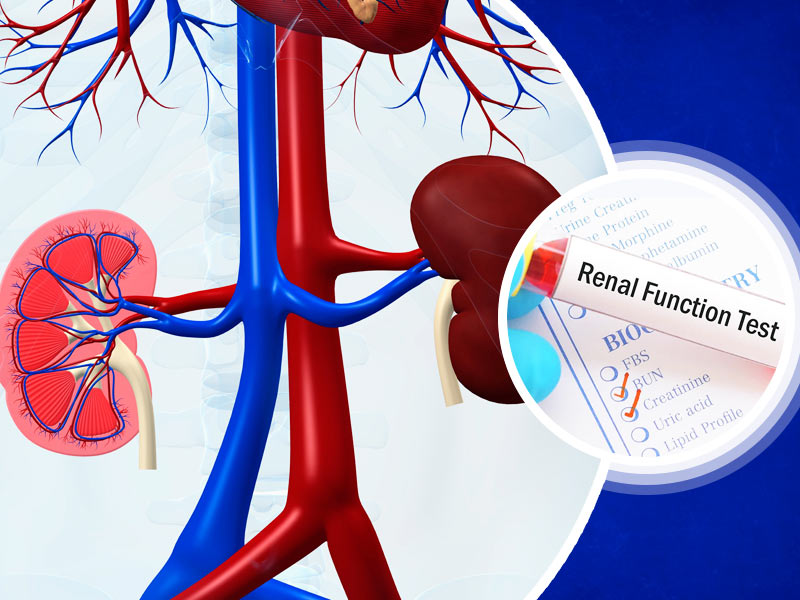 Health of the kidneys should be one of the major priorities when we look at our overall health. This is because of number of conditions arising from the kidneys that affect different organs surrounding functions. While getting your regular check-up done, you should also consider having kidney tests that can determine the kidney functions in your body. There are different kinds of kidney tests available that can actually help to understand dysfunctions in the kidney if any. Today we will be looking at the process of checking kidney functions and knowing about tests that can help us do so.
What is Kidney Function test?
We spoke to Dr. Arun Mehta, Senior Nephrologist from Ivory Hospital, Greater Noida. He told us that a kidney function test is a diagnosis system that helps to monitor the condition of the kidney. Since kidneys are responsible to filter out the waste materials from our body, it is important to understand that the urinary system is a well connected part of kidney function test. Kidney tests can also reveal the production of vitamin D and hormones that help to regulate blood pressure in our body.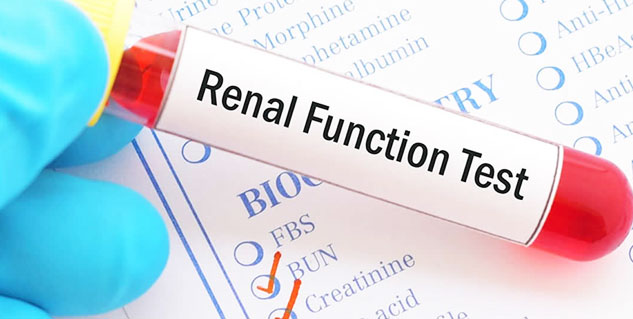 Symptoms that can lead to Kidney Tests
Dr. Mehta suggests getting a kidney test done if you have any of these symptoms. These symptoms might be related to serious kidney disorders or dysfunctions that might affect your overall health. Symptoms are as follows-
Lack of appetite
Unintentional weight loss
Having shortness of breath
Getting extremely tired often
Excess or frequent urination
Getting blood in the urine or dark urine throughout the day
Conditions that might cause complications and kidney problems can be the following-
Diabetes
Heart diseases
Having a history of kidney failure
High blood pressure
Types of Kidney Tests
Kidney tests are not always special tests that are done only for the kidney, but it helps to understand the levels of different substances in the body. There are majorly two types of kidney function tests that can be used in the given situation.
Also Read- Brain Hemorrhage: Symptoms, Causes, Treatment And Prevention
1. Blood Tests
According to nephrologists, this test is used to refer the glomerular filtration rate (GFR). It helps to understand the functioning of the kidneys and the condition they are in. It determines how much kidney filter waste from the blood.
GFR of 60 or more- It is the typical range of kidney which means everything is working fine
GFR of less than 60- This means that kidney may indicate a few problems related to kidney
GFR of 15 or even less- It can indicate severe kidney diseases and risk of kidney failure
When a person goes less than 15, he may need a kidney transplant, especially recommended to young people. The test is used to measure the amount of creatine in the blood or estimate the GFR of the person. A person with higher levels of GFR is said to be having better kidney functions.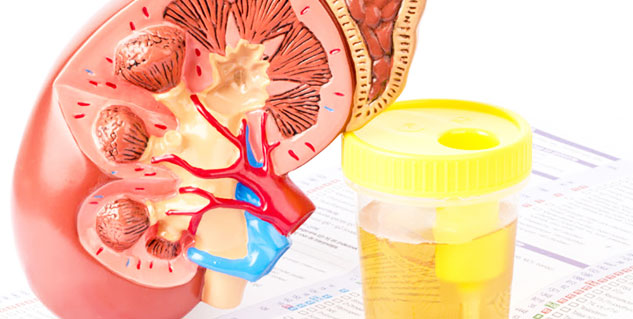 2. Urine Tests
One of the major tests you must have known to determine kidney functions is that of urine tests. This is used to understand the level of kidney damage in the kidneys and related organs. According to National Institute of Diabetes and Kidney diseases, there are two types of urine tests that are conducted for kidney. One is dipstick urine test in which there is an albumin in the urine and second in albumin to creatinine ratio that helps to measure the level of albumin and creatine in the urine. A typical UACR result is less than 30 milligrams per gram. This is an indication for the person to go through further diagnosis.
Also Read- What Is Postpartum Hair Fall? Know Tips To Treat By Expert
Home Kidney Testing Kit- Tips to consider
You must know about some following ways that can help you to understand the factors regarding a kidney test.
1. Clinical labs- Get a testing kit from verified testing centre, labs that can be trusted for accurate kits.
2. Consult a doctor- do not take a home testing kit before consulting a doctor, he may advice you to get a test adequate for your problem. He may even tell you if you need it or not.
3. Collection kit- After receiving the testing kit, make sure that you have all the tools and instructions are embedded into it.
Picture Credits- shutterstock.com