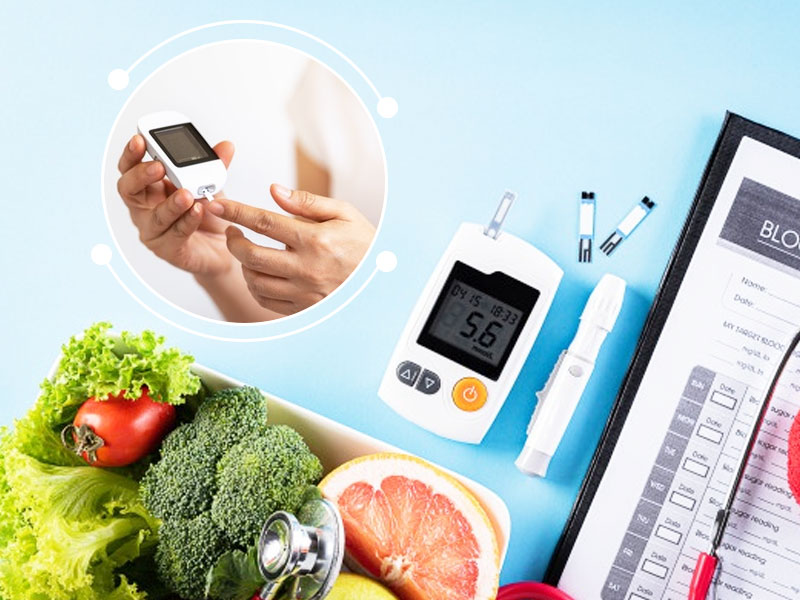 One of the most searched questions on the internet is- can type-2 diabetes be reversed? There is a lot of confusion about reversing diabetes among people that they fall for any and every information that is shared around this topic. Whether you are diabetic or not, believing any unverified information can be dangerous. Keeping that in mind, onlymyhealth reached out to Dr. Srishti Puri, PhD, Behavioural Expert and Patient Experience Manager at Breathe Well-being, diabetes reversal program to understand the common perceptions people have and the truth behind them.
According to the National Diabetes and Diabetic Retinopathy Survey report released in 2019, by the health and family welfare ministry, "in the last 4 years, the prevalence of diabetes in India has remained at 11.8% and the prevalence of diabetes in Males is higher (12%) than females (11.7%)."
Since Type 2 Diabetes is a lifestyle-triggered ailment, its early symptoms aren't always visible. It is usually diagnosed after developing the complications. So curbing it in the initial stage is the best way to reverse this disease. To fight against diabetes, WHO has launched the Global Diabetes Compact, a global initiative for sustained improvements in diabetes prevention and care in April 2021. This initiative majorly focuses on low and middle-income countries.
"Type 2 Diabetes is generally an outcome of excessive body weight, obesity, an imbalanced diet, and physical inactivity. The major factor that affects adults and even kids is physical inactivity or a sedentary lifestyle," quotes Dr. Srishti Puri, PhD, Behavioural Expert and Patient Experience Manager at Breathe Well-being.
Myths about Type 2 Diabetes
#1 Diabetes is not Life-threatening
Diabetes increases the chances of cardiovascular conditions like heart attack and strokes so, it is a life-threatening disease if not treated timely and properly. Around 67% of diabetic patients die from cardiovascular problems that arise from diabetes.
#2 Obesity and being overweight cause Type 2 Diabetes
Being obese is one of the reasons for Type 2 Diabetes but there are multiple other factors like family history, inactive or sedentary lifestyle, and high blood pressure.
#3 Insulin is harmful
Of the prevailing myths, one is that insulin can harm the overall health if used over a longer period of time. On the contrary, it does help in management of sugar levels but with continuous monitoring and revised doses. However, one can get rid of insulin injections by following lifestyle modifications and clinical proven digital therapeutics programs for Diabetes reversal.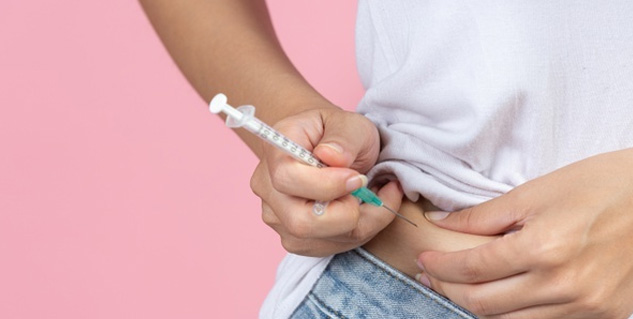 #4 The body doesn't produce insulin in Type 2 Diabetes
The fact is that the body produces enough insulin but it doesn't work properly and the cells are not able to absorb glucose from food. This results in insulin resistance.
#5 Regular blood sugar test is not required
Most dangerous misconception a diabetic patient can have. By the passing time, the indication of sugar levels becomes unreliable. There may not be accurate signs, so regular monitoring of BGL is a must.
Also Read: Reverse Type 2 Diabetes With This Effective Diet Plan By Diabetes Educator Swati Bathwal
#6 Insulin can take care of your sugar level
Being on insulin doesn't mean that you don't need to follow an active and changed lifestyle. To avoid health-related complexities, you need to watch your diet and exercise strictly. Additionally, if you believe insulin shots are the only way to treat diabetes, it is not the case. Not all diabetic patients require insulin shots. There are many alternative treatments and medications to control your blood sugar.
Can Diabetes be reversed?
This is a frequently asked question by the Type 2 diabetic patients. To bring you closer to a positive answer, multiple organizations are working tirelessly and robustly towards making diabetes reversal an achievable goal. They have designed effective customised programs, which can be delivered digitally. Such community led gamified programs constitute diet and exercise plans tailored to individual requirements.
Also Read: 7 Foods That Can Reverse Prediabetes
Myths about diabetes reversal
Before we go ahead and understand the clinical program which leads to Diabetes Reversal, let us look at some apprehensions people have about Diabetes reversal :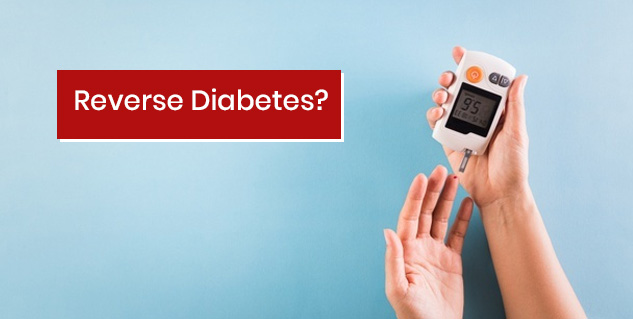 Diabetes can not be reversed, but can only be managed: On the contrary, Type 2 Diabetes is a lifestyle-genic problem that can be reversed through diet and weight management.
Diabetes can be reversed through heavy exercise: That's not the case, just heavy exertion can not guarantee your sugar levels to be reduced. You need proper professional and multidisciplinary guidance according to your weight and needs.
Losing weight is the only way to reverse Diabetes: Reversing Diabetes is a collective effort of a balanced diet, effective exercise plan, and adequate medical intervention.
Diabetes can be reversed through alternative medicine practices only: Reversal is a process where you need an expert coach who can guide you in the right direction and eventually leading to reversal and stopping of all diabetes related medication.
Carbohydrate is a big NO in reversal: Not all carbs are a problem. Complex carbohydrates in moderation are a must.
Cheat days are allowed: In your initial journey, it is really important that you stick to your diet and exercise plan. Cheat days will only harm you.
Conclusion
Personalized coaching and mentoring programs are giving unexpected results to Type 2 diabetic patients helping them in reversing diabetes within a short period. The government is also providing a sustainable framework to such organizations to create awareness about diabetes reversal. While addressing long-prevailing myths, the biggest problem is to eliminate the deep-rooted apprehensions and misconceptions about a particular issue, and diabetes reversal is one of those subjects that needs a concrete redressal. Type 2 Diabetes is a lifestyle-genic health problem that can be treated with fewer changes in your lifestyle to live a healthy and happy life. There is always some fog before a bright sunny morning so all you need to do is look for your sunny day and lead a sweet life even though being a diabetic patient.
Image credits- freepik