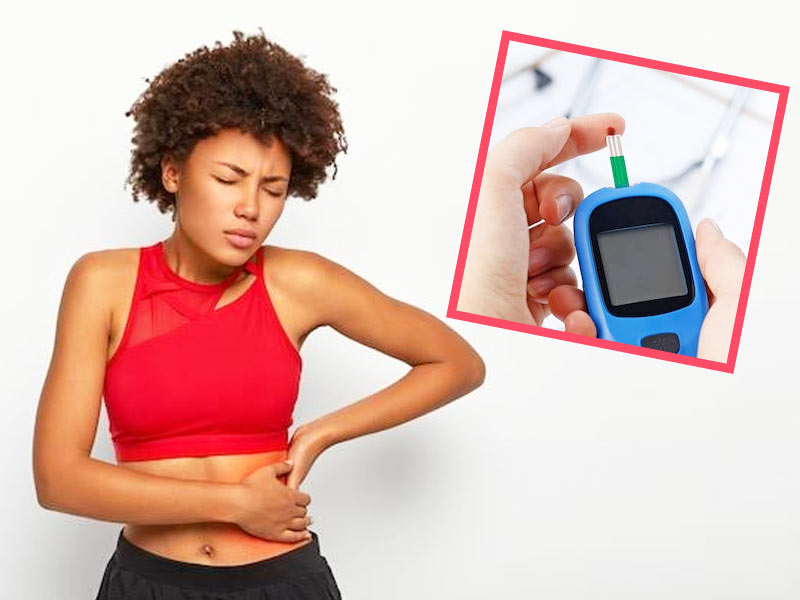 Nearly 1 in 3 people with diabetes have chronic kidney disease (CKD). Diabetes damages small blood vessels throughout the body, including the kidneys (as well as, nerves, muscles, intestines and the heart). Failing kidneys lose their ability to filter out waste and toxic products for the body, resulting in chronic kidney disease. High levels of blood glucose (blood sugar) make the kidneys filter excess blood making kidneys work extra work. In the long run, kidneys start to leak the useful protein in the urine. This is called microalbuminuria when amount is small and with larger amounts it is called macroalbuminuria. When kidney disease is diagnosed later during macroalbuminuria, then it is end-stage renal disease (ESRD).
World kidney day is celebrated on March 10 every year to raise awareness about the importance of our kidneys. With World Kidney Day 2022 around the corner, Onlymyhealth editorial team talked to Dr. Altamash Shaikh, Consultant Endocrinologist, Diabetologist and Metabolic Superspecialist, Masina Hospital, Mumbai, to know about ways to cope up from chronic kidney disease with type 2 diabetes.
Chronic kidney disease and type 2 diabetes
There are several factors that may influence kidney disease development like genetics, diabetes control, and blood pressure control, as not everyone with diabetes develops kidney disease in the start. The better/ lower both diabetes and blood pressure under control, the lesser the chance of getting kidney disease and better quality of life.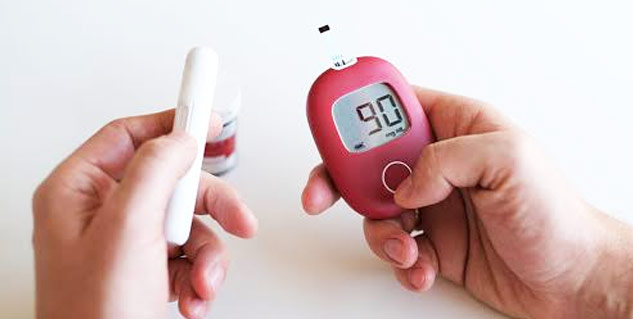 CKD takes longer time to develop fully and usually doesn't have any signs or symptoms in the very early stages. It is always easier to prevent in early stages for any further damage. Also, you won't know you have early CKD unless your doctor checks you for it and you do it and see it yourself. At this stage, you may not even need any tablet or treatment, its only the reduction of risk factors. Many people with diabetes may not even realize they have CKD until it is progressed to advanced stages and they then may need a complex series of investigations and treatment modalities like dialysis of the blood to remove impurities as urine may not be filtered or some may need a kidney transplant to improve their survival.
Also read: Diabetic Kidney Disease: Know Symptoms, Causes, Risk Factors And Prevention Tips To Avoid Complications
Ways to cope up from chronic kidney disease in type 2 diabetes
Here are some ways to cope up from chronic disease in type 2 diabetes:
1. Control blood sugar levels
The most important way to cope up from chronic kidney disease in type 2 diabetes is as much as possible, keep your blood sugar levels within your desired range.
2. Diabetes test
Get an average diabetes test (HbA1c) at least twice a year, more as per your risks and control. Consult your doctor to determine the best frequency for you. Tight blood glucose control reduces the risk of microalbuminuria (early CKD) by one third. There is also evidence in some studies that early CKD maybe reversible.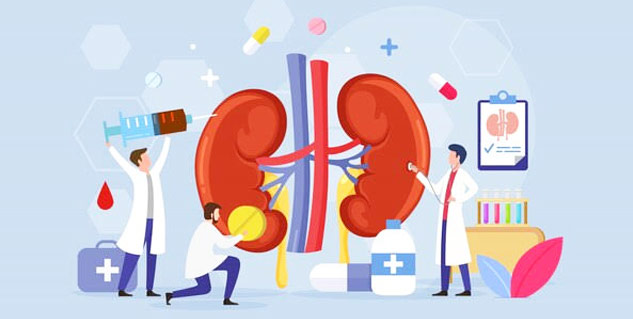 3. Keep a check on blood pressure
Check your blood pressure regularly and keep it in range as decided in your case with your risks. Studies suggests high blood pressure (hypertension) may be the most important predictor for diabetics developing CKD. It is important for CKD in diabetes to keep their blood pressure lower than 130/80. Keep your target of cholesterol in range be it good or the bad cholesterol. Your doctor will guide you in this.
4. Kidney friendly diet
A low-protein diet is usually told to diabetes and CKD patients; this can decrease protein loss in the urine and increase protein levels in the blood. However, one should never start a low-protein diet without talking to your endocrinologist or nephrologist. You may also be told to eat foods lower in sodium/ salt and add more fruits and vegetables.
Also read: Diabetic People Are At Greater Risk of Developing Kidney Diseases: Study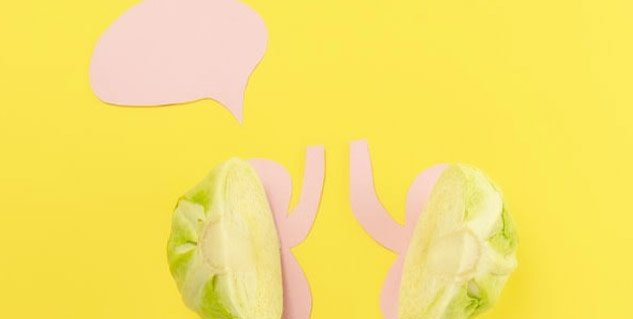 5. Physical activity
Be physically active and exercise as much as possible as prescribed in your case. Losing weight always helps in most cases.
6. Take medicines
Take your medicines as prescribed, visit as needed, tests as per your individual case discussed in appointments. Moreover, stop tobacco and avoidance of alcohol.
What to see even while coping?
It is asymptomatic in the early stages. First symptom may be swelling of feet or face or body. Some of the signs include protein in the urine, leg cramps, increased need to urinate (especially at night), abnormal blood tests (glomerular filtration rate, GFR), Also, sudden less need for insulin or anti-diabetic pills (as kidney disease may cause glucose to go down in some), nausea or vomiting, weakness, anemia, sometimes itching and also diabetic eye disease. Thus, one needs to be vigilant in coping from CKD in type 2 diabetes.