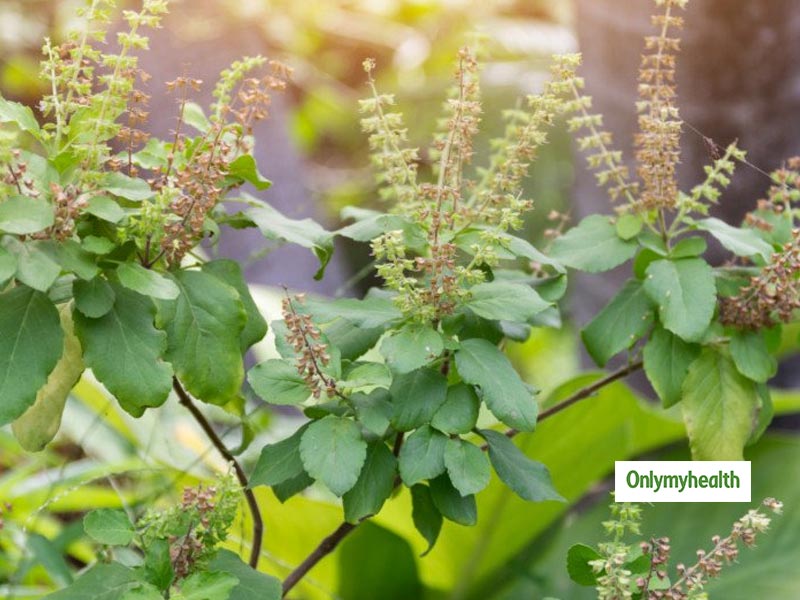 Hair is the main concern for a lot of people as it is known to be the beauty identity. With today's climate, pollution and chemical exposure dry and damaged hair are very common. High pollution in cities and several other factors combine to destroy our crowning glory and damage our hair to the very roots.
Keeping ourselves hydrated and having a balanced diet prevents most of the hair related problems. Depending on herbal and homemade remedies for hair problems are much better rather than using cosmetics, chemical based hair care products that do nothing but make the situation worse for us.
Tulsi is an amazing herb that helps to achieve lustrous shiny and healthy hair. It has essential oils like eugenol, Citronellol, limonene and terpineol which contain effective antiseptic and antibacterial properties.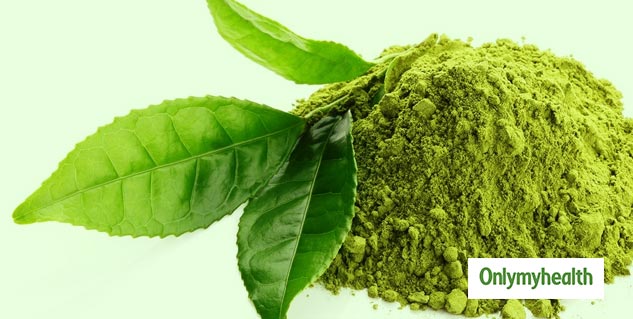 Treating Dandruff and Scalp dryness
Hair loss! The reason may be dandruff and dry scalp.
Also read: Tame Your Tresses This Season with these Home Remedies
What to do?
Take a small portion of Tulsi oil to regular hair oil like coconut oil and massage thoroughly on your scalp.
Tulsi helps to regulate and improves blood circulation and keep the scalp cool.
It also reduces itchiness and dandruff and thus enhances hair growth.
Tulsi paste can also be applied which keeps the scalp and roots clean and keeps dandruff away.
For an Itch Free Scalp and Good Health of Scalp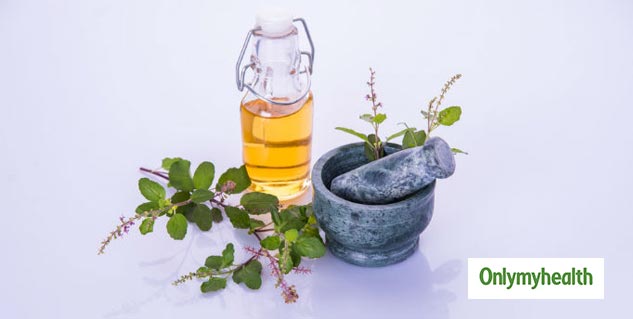 Take tulsi, hibiscus and neem leaves
Make a paste out of them.
Apply it on the hair for 30 minutes
Wash it with normal water to keep the hair healthy and itch free.
Energizes Hair
Also read: Curry Leaves for Hair Growth: Know ways to use curry leaves
Just doing workout to energize your body is enough?
Giving energy to hair too is important.
Massaging tulsi oil on your scalp energizes and rejuvenates you and your hair.
So, next time do not just go for facial and body massage but also give equal importance to hair massage.
Boosts Immunity
Tulsi having a complex constitution that contains immunity booster, adaptogens, and anti-oxidants.
Not only applying tulsi can help your hair grow but taking it in your diet will help even more.
Hence, tulsi juice if taken every week retain our scalp healthily and hydrated.
Also, it will help your body to be disease free.
Fighting Grey Hair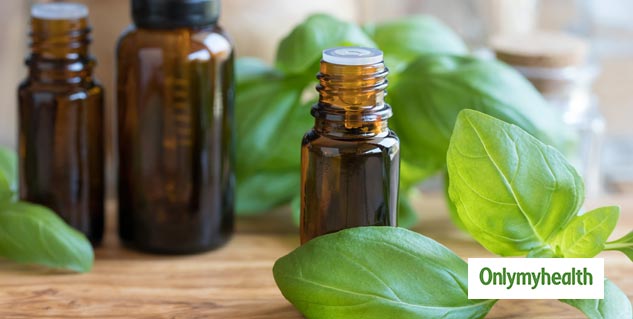 Take tulsi (basil) and amla( Indian Gooseberry)
Mix tulsi leaves powder, amla powder, and water into a paste.
Apply it directly to your scalp.
After 2-3 hours, wash it off with a mild shampoo.
Helps in Maintaining Tangle-Free Hairs
Do you also take so much time combing your hair?
Try tulsi oil or paste
You will get rid of your tangled hair adding smoothness in hair texture.
Next time try these amazing home remedies to treat your hair with love. Tulsi plant is found almost in every Indian household. It is being used for generation to treat various skin, hair and other body problems. It has a specific place in Ayurveda and has deep cleaning properties.
Ditch your heavy chemical solutions with these tulsi remedies!!!
Read more Articles on Hair Care