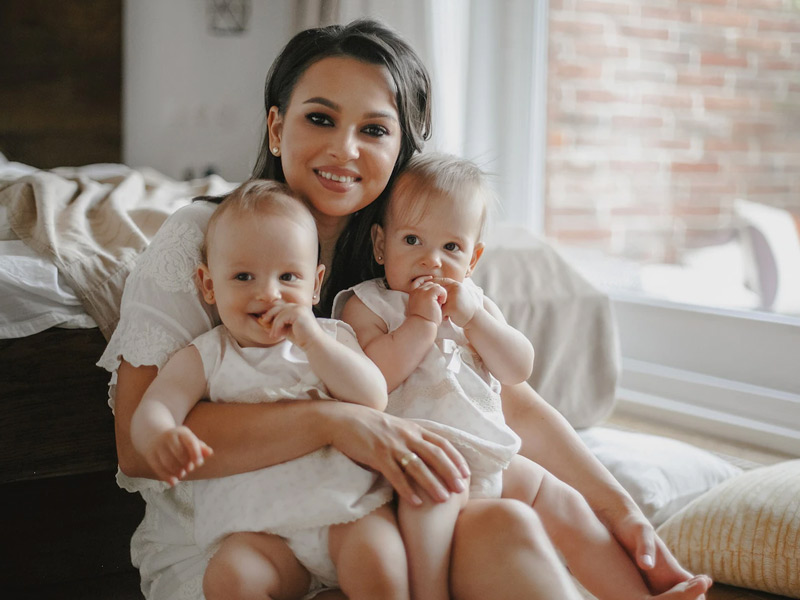 Taking care of two babies can be a tiring and stressful task for both the parents. For the mother, it can be overwhelming physically as well as emotionally. Most of the new parents take rest only after their baby is asleep. Moreover, the kid's sleeping time can be a good opportunity to finish house chores, bathe and get the lost night sleep. Thus, with twin babies, such difficulty doubles up.
New parents find it very tough to take help from a third party when required. Due to this reason, a lot of couples are not able to handle the responsibilities along with the infant's sleeping and feeding schedule. One needs to follow certain organizing and management tips to help you with the same. It requires patience and some tricks and methods to tackle such situations. Onlymyhealth editorial team spoke to Dr. Monika Singh-Asst. Professor (Department of OBGY), Noida International institute of Medical Sciences, to know about some essential tips to take care of twins.
Tips to take care of twins
Adding two members to the family in one go can be a huge change. Therefore, along with the babies, you should also give time and effort to your own personal physival and mental health. According to Dr. Monika, here are some useful tips that can help in taking care of twins babies:
1. Double strollers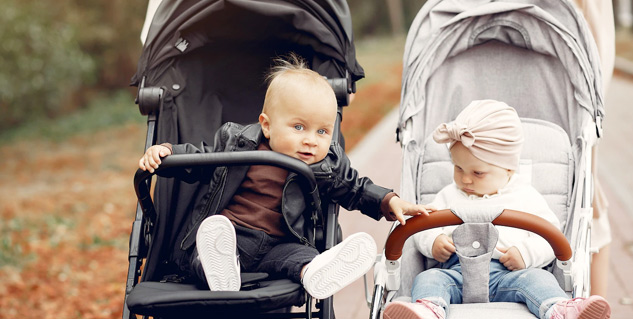 If you want to take the babies for a stroll, it is better to buy double strollers that are designed specially for twins. They are comfortable and portable, making it easier to manage two babies. It cannot be converted into a single stroller and it is a convenient option with a lot of space between front and back seat.
2. Same napping and eating schedule
Make similar sleeping and feeding schedule for both the babies as this will help the parents in improving management. When both babies are asleep, you can run errands and house chores, take a bath and nap. Even paediatricians suggest to wake up the other baby as soon as the first baby wants to feed. It is best to sync their napping and feeding schedules for the betterment of both parents and babies.
Also read: How To Raise Twins? Know Tips And Expectations From Expert
3. Alternate holding time
Take off pressure of yourself. Keep an alternate holding time with your partner and family. If you are taking help from a loved one, let them hold atleast one of the babies. Take turns and do not keep holding both the babies in your hands. It can cause joint pains and extreme tiredness.
4. Take help
There is no shame in taking help from a third party. Taking care of twins can be tiresome so have a trusted friend, family member or domestic help to assist you. Do not hesitate in getting help to take care of your baby, that too twins. Hiring babysitters can provide major help in handling all the responsibilities.
5. Do not purchase two of each item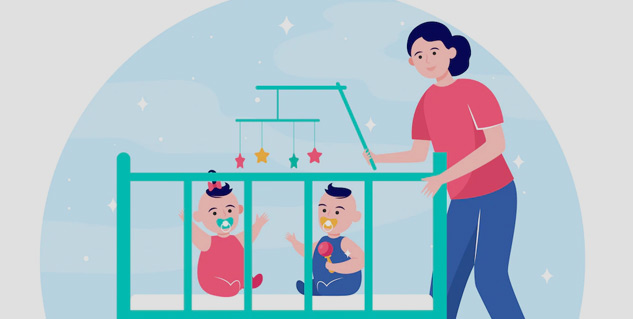 Another money and effort saving tip to handle twins is not purchasing two of each item for twin baby care. One of the most common mistakes made by new parents is when they buy double toys, powders and body lotions. You can buy two of all the important things such as high-chairs, strollers, car seats and cribs.
6. Plan chores when they're asleep
With one baby or two, you should know how to plan the day ahead. It is crucial to note down your twins' schedule and complete the chores accordingly. When the babies are asleep, you can ideate the tasks ahead for the day or week. Take advantage of this sweet little time that you have for doing all the other professional or personal work.
Also read: 10 Surprising Facts About Twin Children Parents Must Know
7. Do not separate them
There will surely be a time when the twins will be old enough to sleep quietly throughout the night. Do not separate their rooms. Many parents think that separating is the right choice so that one baby does not wake up the other by crying. But, if you let them sleep together, both infants will learn to sleep even with the noises and cries. Although this process might take time, but this will make them adjustable in sleeping conveniently in a long run. Observe your twins' preferences and act accordingly.