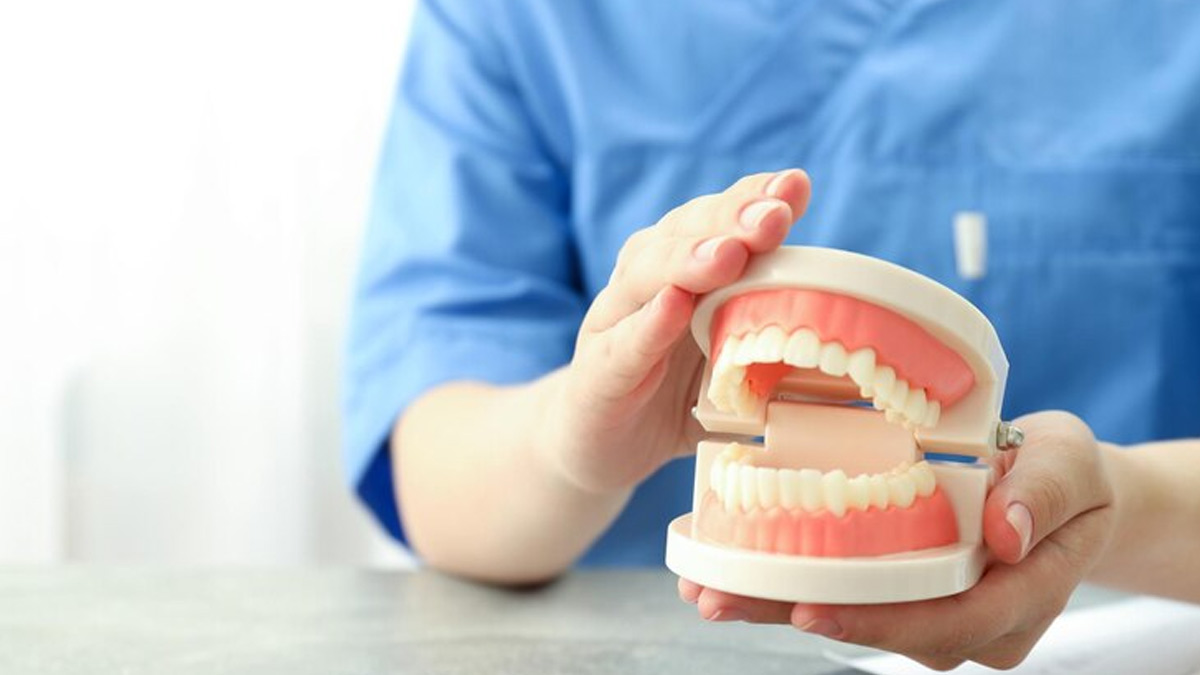 A denture is a removable replacement needed by people who have lost all teeth. To know more about how to take care of dentures to last for a long time, the OnlyMyHealth team talked to Dr Nihal Yadav, BDS (PGI Rohtak), Amayra Dental Clinic, Kaushik Enclave, Burari, Delhi, a former resident at Deen Dayal Hospital, Hari Nagar.
Dr Nihal said that the loss of teeth could occur due to reasons like trauma and ageing. In cancer patients undergoing radiotherapy, tooth tends to undergo decay, which eventually leads to tooth loss. Also, dentures are ideal for people who are not able to afford the cost of dental implants, added Dr Nihal. Mostly, people who are older than 50 years of age and have no teeth wear dentures.
Denture Types & Durability
Dentures come in various types, like basic or flexible. Dr Nihal stated that when you eat normal foods, the dentures can last at least up to 10 years. However, if you eat hard food, the dentures will obviously wear, as they are not maintained naturally by calcium deposition.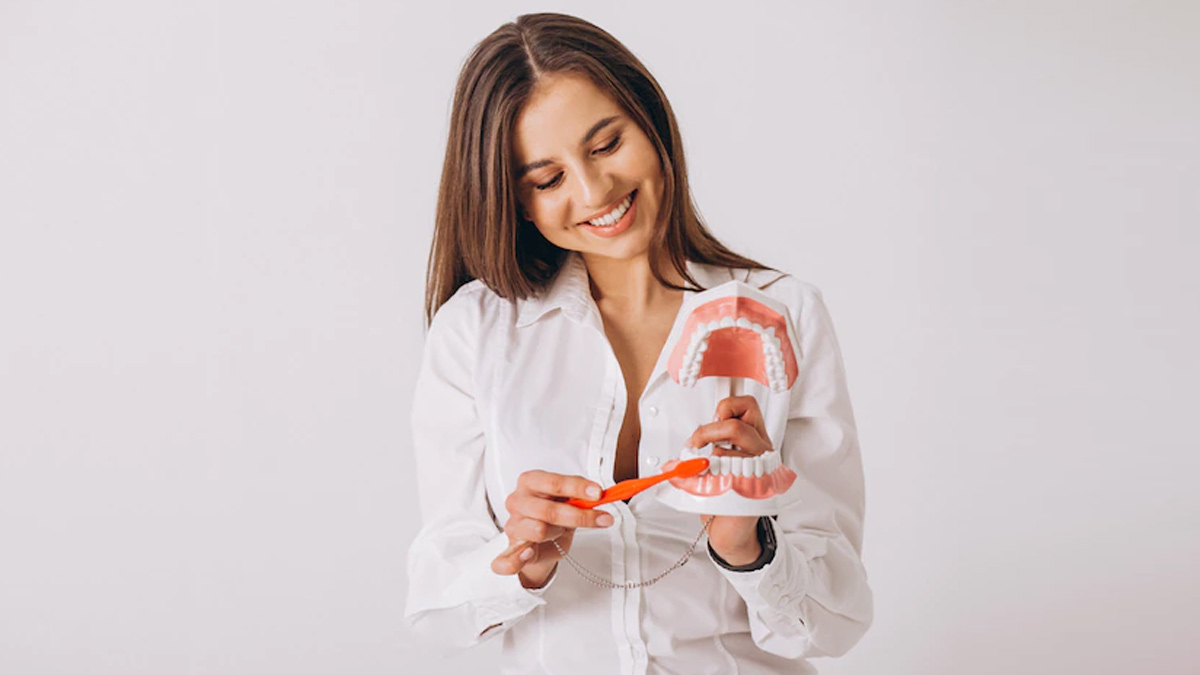 Also Read: What are Dentures?
Denture Maintenance
Dr Nihal stated that maintaining dentures is not a very troublesome issue. One needs to be regular with oral health habits to maintain dentures well.
Wear Dentures As Long As Possible
The material that dentures are made from is sensitive, implying that when they are left out and not worn for long periods of time, they can adapt to a different shape. Thus, it is recommended that people wear dentures as long as possible.
Keep Dentures In Water At Night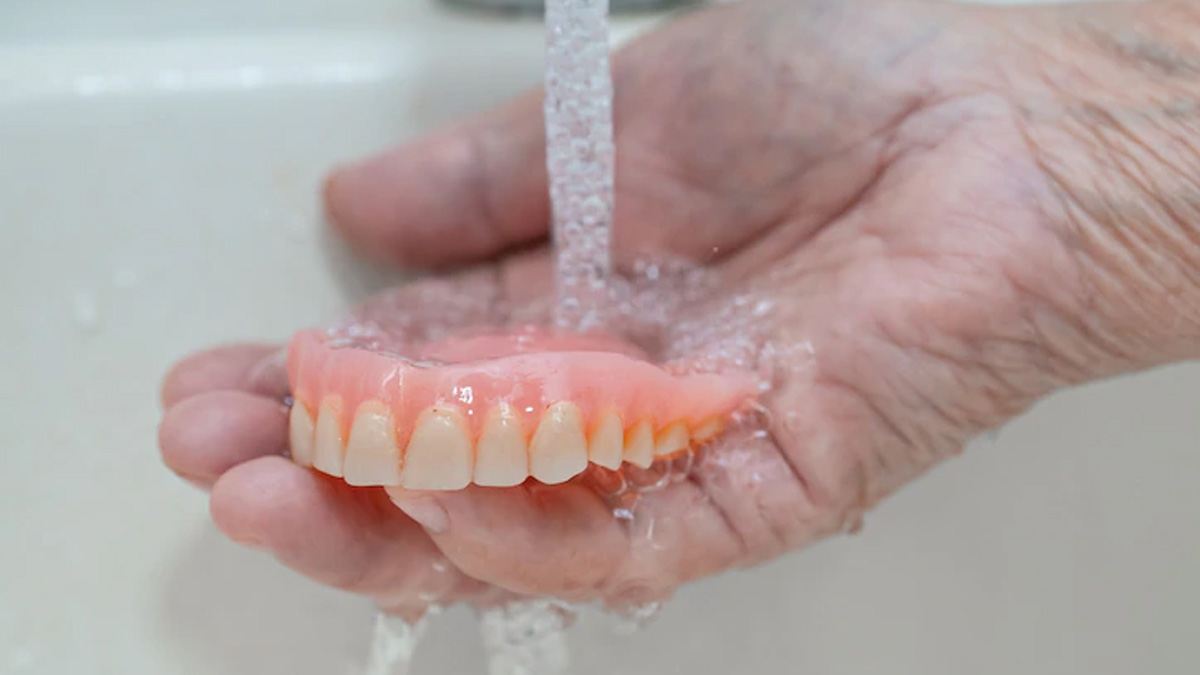 While it is recommended to wear dentures as long as possible during the day, Dr Nihal suggested keeping them in water during the night. He said that "During the day, the dentures experience force. Gargling at night will eliminate leftover food debris from your mouth, and keeping dentures in water will allow them to rejuvenate eliminating. This practice will ensure a healthy oral cavity and dentures." However, keeping dentures in hot or boiling water is not recommended.
Cleaning Procedure
Since dentures are made of foreign material, they are prone to foods that cause staining. Cleaning of dentures is very important, and there is a simple procedure for doing this. Dr Nihal stated that one could clean their dentures with regular toothpaste. You need to simply take dentures in your hand and remove food debris from your teeth will your hand.
Also Read: Information on Dental Implants
Eating Habits
Your eating habits have an impact on your dentures. As you eat different foods, over time, your dentures wear and tear. People with dentures should limit eating harder foods like nuts and sugarcane. These foods will have a negative impact on your dentures.
When Do You Need A New Set Of Dentures?
People whose dentures become loose and do not fit properly need to visit their dentist and get a new set of dentures. Dr Nihal said, "In people who have diabetes, there is a high propensity of bone loss. So, when the dentures become loose, you need to get them a new set. Apart from this, when your dentures are worn out and get broken, you must get a new set."
Image Credits: freepik