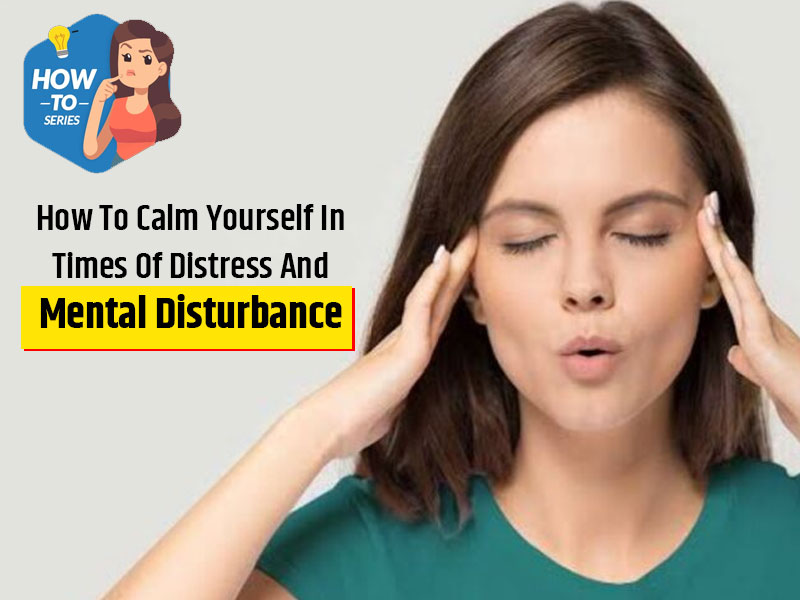 There are so many times when you just want to disappear in life and return when everything is settled down. We all imagine these kinds of scenario in life while we go through some tough times. Ups and downs keep coming and we need to tackle them with patience because there is always a choice. Getting depressed and running from situations is never a consolidate option. Coping up with distress and mental disturbance can be achieved through applying some tips in use. Today we will discuss about methods to combat mental disturbance and distress in routine life.
How to Tackle Distress and Mental Pressure in Daily Schedule?
It is not that hard to cope up with distress as people assume it to be. Mental pressure and disturbance are caused because of overload and burden of work that falls upon us every week. Here are number of ways that you can apply in daily routine to dodge this problem without being gruesome.
1. Fill up the balloon
You may feel this to be a very childish thing to do, but it works. This is associated with Diaphragmatic deep breathing that makes you relax and calm down your nerves. According to studies, deep breathing can increase the comfort and relaxation in your body. It also helps to decrease symptoms of anxiety, anger, confusion and depression.
Here is how you need to do Balloon filling exercise-
Enhance slowly through your nose until the balloon feels full.
What's your lips and slowly exhale from the same amount of time until you feel the balloon.
Repeat this exercise and tell you feel a bit calmer.
2. Practice square breathing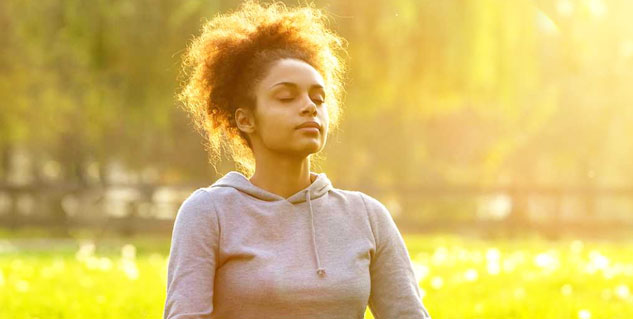 Box breathing or square breathing is another powerful tool. In order to relax your mind and body. For this you need to try the following steps-
First, breathe in for four seconds
Hold your breath for another 4 seconds.
Breathe out the same amount of time.
Relax for four to five seconds.
I hope now you know why this is called a square breathing exercise, because all the methods and steps are of equal time limit.
Also Read- Bruce Willis Quits Acting Due To His Condition Aphasia, Know Everything About It
3. Focus on blue color
Blue color is known for its relaxing aura. Scan your surroundings for the color blue and look at it for a period of time. Gently rest your eyes in the color as you bring awareness to your breath. Breathe in for around 7 seconds as you observe the color and then exhale slowly. Even if the blue color doesn't help much, this could lead to a small distraction from your distress and mental disturbances.
4. Paint with watercolors
Painting and art are attractive and very efficient tool to reduce your stress and anxiety. Mental distress can also be removed through the form of art. Distract yourself by creating some painting or just random strokes by the use of watercolors. According to some studies the tactical pressure of touching the paint to the paper visual surprise, and delight of watching pigment swirl into the water can give you mental peace. This technique can surely help you reduce your distress and mental disturbances affecting you.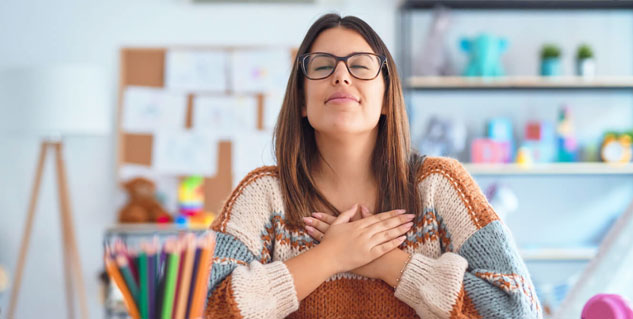 5. Give yourself credit
Giving yourself credit and validation for what you have achieved is a very positive thing. Telling yourself that "this is not that bad and thing will fall into place" cannot be encouraging for your own self. It makes you feel dismissive and invalidated at times. Here is how you can improve-
Notice your inner dialogue
Placing your hands over heart
Comforting yourself by accepting the current situation
Also Read- How To Talk About Periods With Males In Your Life? Psychologist Explains
6. Distract yourself with things around you
Another good way to start reacting in a positive manner is to play around with objects or things surrounding you. You can distract yourself by necklace, or tying and untying buttons, moving zip up and down or just playing with your earphones or wired devices. Using mindfulness involves creativity that can calm your over hyper self at times. This can provide a good way for you to calm down and reduce mental disturbances occurring in brain.
Picture Credits- pixabay.com