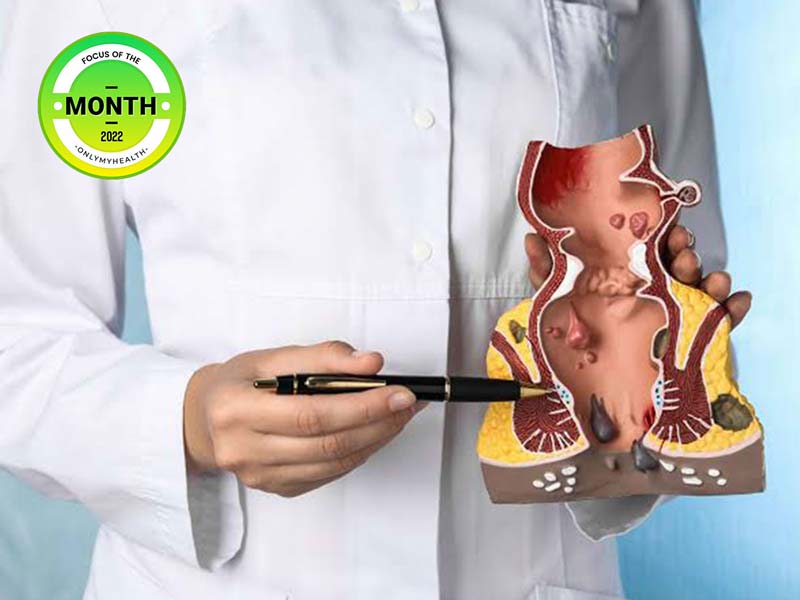 The pandemic and work-from-home culture has seen a growing population of young and working adults affected by fissures. A fissure is a tear at the inner lining the mucosa of Rectum. It can bleed and be painful. It's also known as an anal ulcer. A condition arising from a sedentary lifestyle, although fissures are not threatening, may disrupt personal living and work life. A healthy lifestyle with a balanced diet and body movement is all that it takes to rid oneself of this condition. Onlymyhealth editorial team spoke to Dr. B Jagan Mohan Reddy, Gastroenterologist, Apollo Spectra Hospitals, Kondapur - Hyderabad, to know about some tips to prevent fissures. According to experts, a sedentary lifestyle may lead to indigestion, bloating, gastritis, and further over intake of homemade kadhas with excessive spices, without the supervision of certified medical practitioners can lead to loose motions, burning, and swelling of the anus and even bleeding in rare cases.
The pandemic has seen a spurt in the number of cases of piles, fissures, and fistula in the age group of 15-50 years. While chronic constipation, straining during bowel movements, processed foods, and heavy weight lifting can worsen one's condition, lack of physical exercise and inadequate fiber consumption may also lead to fissures. Females in the age group 15 to 30 may face this because of a lack of fiber and water in their food intake while females during pregnancy and post-delivery might be more prone to being affected by fissures. The good news is that it can be cured easily with small changes in diet and lifestyle in most of the patients. Onlymyhealth started a 'Focus of the month' campaign, in which we have been highlighting stories about different topics every month. And, this month's focus is 'Healthy Living', for which we are focusing on tips for fissure free life today.
Causes of fissures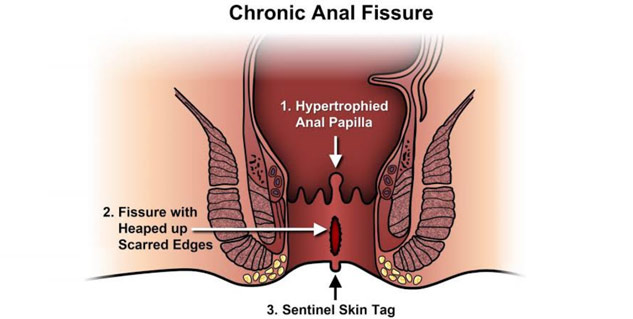 Fissures are caused due to hard, dry, or improper bowel movements or loose and frequent bowel movements. Low intake of fiber in food could cause constipation which in turn may cause fissures. Also, decreased blood flow to the anorectal area and underlying medical problems such as Crohn's disease and ulcerative colitis contribute to fissures.
Symptoms of anal fissures
Here are the main symptoms of fissures:
Burning or itching in the perianal area
Discomfort during urination or unable to urinate at all
Sharp pain during bowel movement and after
Bloody stools
Visible tear in the rectal mucosa.
The size may increase as time passes and if the condition is untreated
Tips to prevent fissures
According to Dr. Reddy, here are some important tips to prevent fissures:
1. Consume more fibrous food
The major factor that causes fissure is constipation. One must consume fiber-rich food, vegetables, and fruits that are rich in fiber to prevent constipation. These foods include fruits like pear, avocado, apples, blueberries, bananas, carrots, beetroot, blackberries, mangoes, guava, and much more. Add whole grains, potatoes, nuts, and seeds to the diet plan which are rich in fiber.
2. Always be hydrated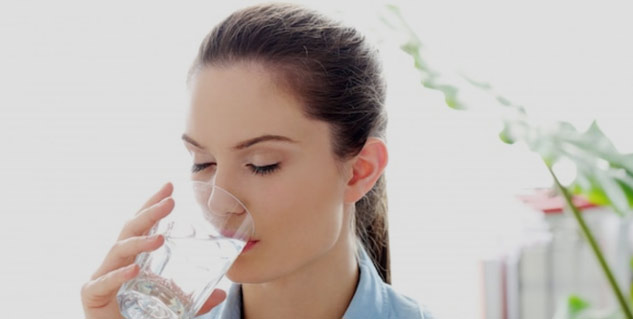 If one doesn't drink enough water it affects the whole digestive system and the body gets dehydrated. Drinking enough water helps the stools to soften and easier to pass, and helps in preventing fissures. Consumption of more water to make the stool pass easily and daily 30 minutes' exercise may also improve bowel movement and increase the blood flow to all parts of the body which contributes to healing the fissure.
Also read: Anal Fissure: Symptoms, Causes And Treatment
3. Do not control the urge
Controlling the urge to use the washroom for too long can cause pain and discomfort, as it dries off and is hard to release out the stool. It is not ok to control the body and to wait to use the washroom for a long time, as postponing the activity could result in many other issues.
4. Workout and have a healthy bowel habit
The body requires a mild workout of a minimum of 30 minutes every day to keep the digestive tract healthy. Straining or pressing hard might result in tearing of the anus lining, so try not to strain or press hard.
If the pain persists for more than one week after trying possible at-home remedies and care, it is recommended to consult a colorectal surgeon. Intake of fermented food like idli, dosa, curd, and buttermilk which promotes a healthy gut, and a sound dinner and sleep routine is a must to maintain a healthy and fissure-free lifestyle. Most of the patients with fissure can be cured with lifestyle modification and laxatives. In few patients who are unresponsive and suffer with recurrence surgical procedure – Lateral Anal Sphincterotomy is performed.