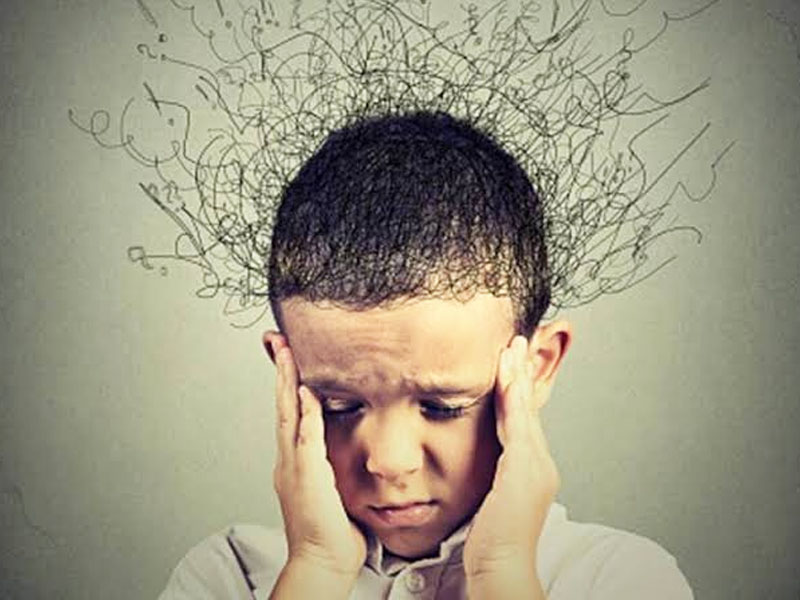 Anxiety might cause a person to feel scared during various situations. More or less, everyone gets anxious about something that is bothering them. However, sometimes this anxiety increases to a level where it becomes difficult to perform basic tasks. As parents, sometimes we forget that our child also might be facing some issues in their daily life. They worry about a lot of things like their exams, school, health and safety of the family and general environment of the house. Lack of care and comfort during these times can have a major impact on your child's mental health.
Kids are now being used to staying at home due to the worldwide pandemic. Schools and others educational institutions have been closed for more than past one year. Now that things are getting better, schools might open with certain new rules and regulations. We need to be cautious with how the child is dealing with this stress. If you think that your child is facing difficulty in concentration, too scared from a social situation or feels very self conscious, you might need to pay extra attention towards him. Read this article further to know about some tips for parents to help their kid deal with back to school anxiety.
Tips to help your child deal with back to school anxiety
Here are some useful tips to help your child deal with back to school anxiety:
1. Validate their feelings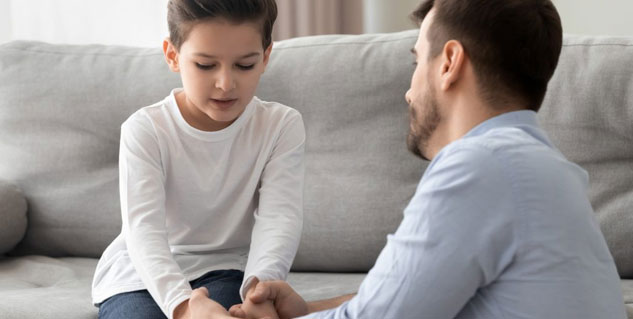 Image credits: Dpsgs
If your child expresses a fear or a situation he is scared of you must listen carefully, and validate his feelings. If you start scolding your child and make him feel stupid about sharing his concerns with you, he won't be able to share his feelings in future. You might feel that he is irrational but you should address the issue and talk about it. When the child takes the initiative to go to school you must appreciate his decision.
2. Set the tone
Words and tone are both equally important part of our speech. It delivers our messages to the child and deeply influences him. When a child comes up to you with his problems, you should not shout back at him. It can have a deep mental impact on him. It will create a hindrance in his mind to share his thought. Such kids become more prone to mental health issues. This can also help in relieving the back to school anxiety in your child.
Also read: Yoga Poses To Release Stress And Anxiety In Kids During Lockdown
3. Standard drill
A set daily routine is very necessary for a child. It helps him adopt good habits and be more disciplined. Not only it helps the child adopt a healthier lifestyle, but having a predictable routine also relieves anxiety. You can drop him to the school yourself, or you can try to carpool with some of his neighbourhood friends, so that he feels that he is in a safe environment. You should always let him know that you will be there for them whenever they need you. You should also try to figure out what works best for your child, because every child is different and you must try to understand him as much as you can.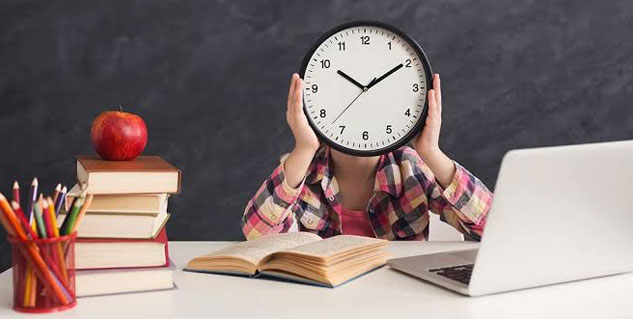 Image credits: Parentingfirstcry
4. Inculcate habits
You should listen to the child and comfort him but at the same time. You do not have to make him dependable on you. He should learn to spend some alone, but you can still supervise him from a distance. For example: you can allow him to play in his room alone for some time and you can watch him from some other window or room. Taking his own little decisions will make him feel more confident about themselves. You should also teach him about hygiene and safety measures and ensure that he follows them. This reassurance helps the child feel confident and safe.
5. Teach him to be more adaptable
You should listen carefully and tell him some facts and that he has to adapt to certain new things like wearing a mask. He might have to switch to online classes and may have to go to school due to the spread of the virus. Just make sure you are not very blunt on their faces. You can try explaining them using examples but at the same time you don't have to be comparative. Being rude and comparative can make him feel distant from you.
Also read: Exam Stress: A Serious Mental Health Concern
6. Seeking professional help
It is normal for the child to be upset about leaving home and suddenly going to school for long hours. But, if you see that your child is affected for more than a week or two, you should definitely try to know the actual reason behind the anxiety. It could be due to some other kid as well. Sometimes, the child doesn't even know what he is scared about. You should try to talk to your child and if he is still not feeling well, you can seek medical guidance. A therapist can guide both the parents as well as his teachers so that all of them are on same page.
Read more articles on Parenting tips
Image credits: Indianexpress