No clue as how to talk to girls on the phone or have a fear? Worry no more. Phone conversations can be ice-breakers! They can keep a girl interested in you at all times.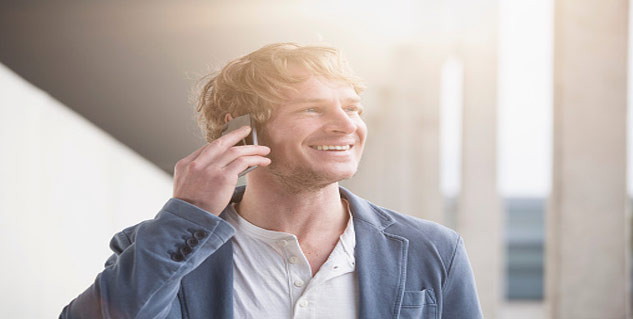 There are no golden rules or secrets on how to talk to girls on the phone, though few of the tips can prove ice-breakers! Here's how to make that first phone call and get it right.
The etiquette
First up, greet! Say hello, hi or hey to begin with. Follow it by asking her about her day so far.
There has to be a purpose
Wasting her time by calling without a reason is a turn off. There has to a purpose. Don't have one, make it!
Plan the conversation
If you have it all planned, it is easier to begin and stay in the dialogue. Don't presume all of it as most conversations don't go as planned.
Listen to every single word of hers
Give her a chance to say, better if you become a listener for most part. Listen carefully to what she says until she finishes. If you don't have anything to contribute to the agenda, just say 'yeah', 'really' and 'okay' to make her believe that you are listening.
Smile
Smile often; it will reveal your cheerful side. It will also help you to attain an upbeat tone.
Stay attentive
Make sure you are always there, with her on the phone. If you lose track of the conversation, you can lose her as well.
Keep it interesting and end it in a right way
If you get a positive signal, make sure you keep conversation alive. Don't keep questioning her as it becomes annoying at some point of time. And, know when to end.
(Image:Getty)

Read more articles on Realtionship Advice.