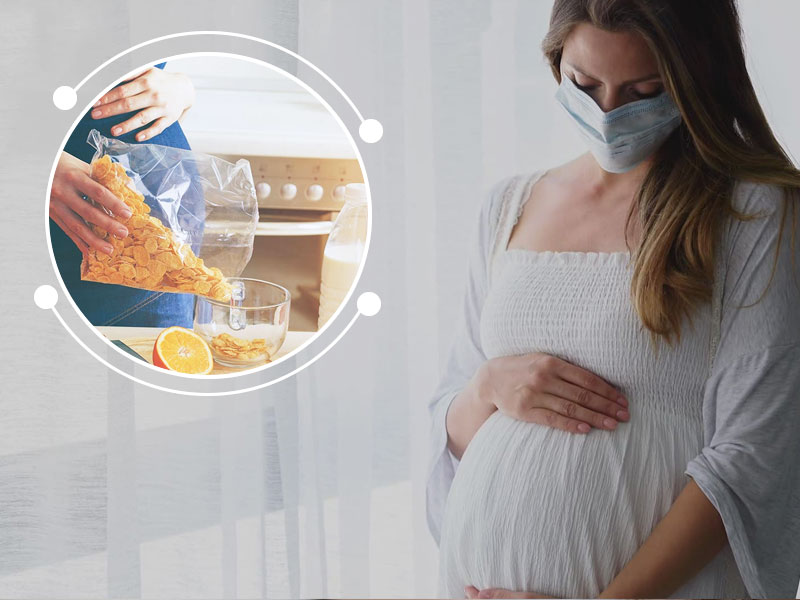 It is no mystery that a woman's body changes during pregnancy. Therefore, it becomes critical for the mother to be salubrious as well as ensuring the baby is kept healthy. In these pandemic times, immunity is the deciding factor. While normal people need to ensure immunity for themselves, pregnant women have to maintain immunity for their unborn baby also. In these crucial times, to-be mothers need to stay immune for the health & safety of their baby.
Tips to Boost Immunity for Pregnant Women
Stay hydrated
Staying hydrated during pregnancy is beneficial as water can easily absorb Vitamin C and Vitamin B12. It also helps improve blood flow, increase brain strength and body performance. Hydration is also known to reduce headaches and non-labour contractions. During your pregnancy try and drink 8 to 10 glasses of water per day.
Include ginger in your diet
In the early stages of your pregnancy ginger helps in dealing with nausea and aids digestion. You can have ginger in different ways such as ginger candy, ginger ale, ginger tea and ginger chews. You can also make your own ginger tea at home but using fresh ginger pieces. Use fresh, peeled ginger of about 1-inch. Simmer it in hot water for about 5-minutes and sweeten with honey and a fresh lime squeeze.
Eat Sweet potatoes
Sweet potatoes are rich in beta-carotene, which is a plant-derived source of Vitamin A. It is a vitamin that is extremely helpful in building body cells and tissues. In India, pregnant women are often expected to increase their intake of Vitamin A by almost 40% as it contains fibre, which helps in reducing blood sugar rise and improve digestion. Sweet potatoes can be eaten by steaming them or baking them with a dash of olive oil.
Also Read: These 5 Signs Show That You Are Having A Vitamin Deficiency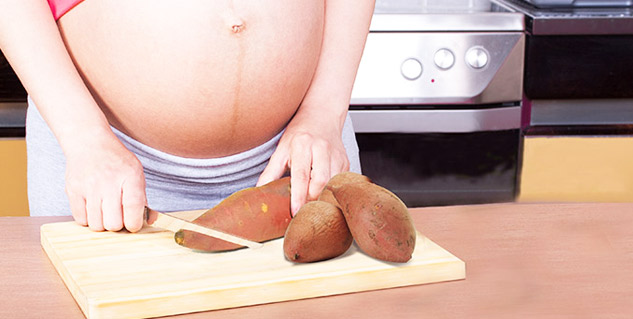 Fruits and vegetables
Fruits are healthy for daily diet not matter pregnancy or not. They are a rich source of Vitamin C and fibre. These are a few of the most important nutrients during pregnancy. You can juice your vegetables with fruits to get your daily health fix. Fruits also help curb sweet tooth and packs in nutrients that your body needs during pregnancy. Don't forget to add spinach to your diet as it is a rich source of folic acid.
Also Read: Are You Expecting And Wondering Which Fruit To Eat? Here is The List
Consume whole grains
Carbohydrates found in whole grains are essential for feeling energetic during pregnancies. They can be easily found in loaves of whole-grain bread, which also contain fibre, vitamin B, minerals and iron. Depending on your dietary needs you must consume whole grains to benefit your process. Some foods you can pick from whole-grain bread, brown rice, quinoa, barley, farro and oats.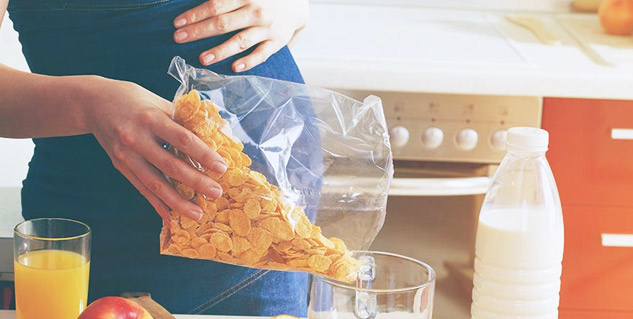 Meat, poultry, fish, eggs and beans
As you may know, they are rich in protein. They are also a healthy source of Vitamin B and iron during pregnancy. Your baby needs about 60 grams for facilitating its fast growth. Iron helps carry oxygen through the blood which keeps the baby healthy and safe. It also helps reduce swelling.
Dairy products
It helps promote strong bones, healthy teeth, reduce blood clotting and facilitate better muscle and nerve function. Your baby needs a significant amount of calcium for development. The healthy dairy products you can pick are milk, yoghurt, and pasteurized cheese.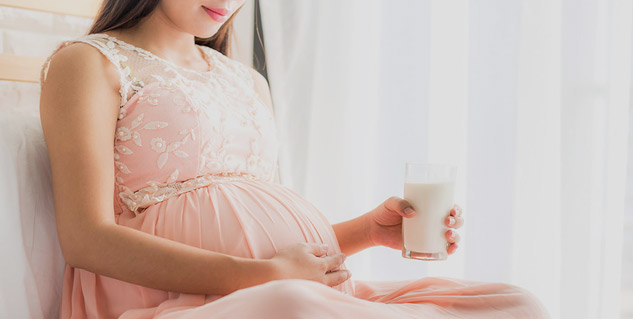 Glycine-rich foods
Glycine is an essential amino acid helping your body build new connective tissue. Your baby needs this to form its DNA. You need it to help support your stretching skin and growing uterus. You get glycine through your diet by having bone broths and slow-cooked meats. They are the richest sources of collagen and gelatin, which naturally provide glycine.
Healthy fats and oils
You can get healthy fats from nuts, avocados and olive oil. They promote cell growth and give you energy. Low in mercury fish is also a healthy source of omega-3 fatty acids. Avoid butter, margarine beef and pork fat.
(With Inputs From Mr. Kamayani Naresh, Founder Zyropathy)
Read More Articles in Women's Health