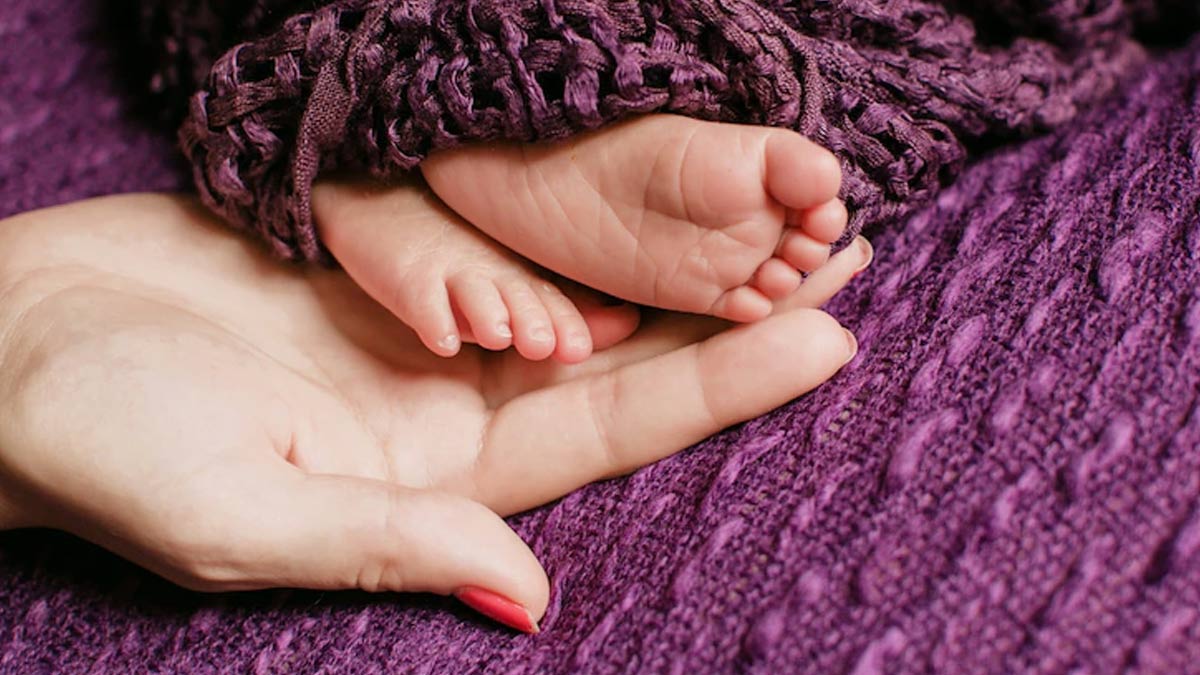 Winter is an exciting time for children as they have their winter break and some even go on annual vacations with their family & friends. But winter brings with it complaints of dry and itchy skin due to drop in humidity levels. As children venture out to play, etc. they keep washing their face, hands, and legs at regular intervals – a good habit indeed, but it causes even more moisture loss from the skin.
In an exclusive interaction with OnlyMyHealth editorial team, Dr Smriti Naswa, Consultant-Adult & Paediatric Dermatologist, Fortis Hospital Mulund explains the dos and don'ts for baby skincare during the winter season. Here is what she shared with us.
Tips For Baby Skincare In Winters
As compared to adults, children's skin is thin, and that causes it to lose heat rapidly. It is possible that their sensitive skin experiences chapped lips, red irritated skin, itchy hands and legs, windburn, and heat rashes, when the weather is dry, cold, and windy. Here are some tips to help keep your young one's skin protected, rejuvenated, and replenished this winter.
Also read: Top 7 Healthy Cuisines Around The World
1. Use a moisturiser frequently
Moisturising is essential for keeping your child's skin supple and hydrated during the winter. Apply it on damp skin after a bath, and whenever they freshen up; this will help to keep their skin hydrated. Feet are not to be missed out while moisturising.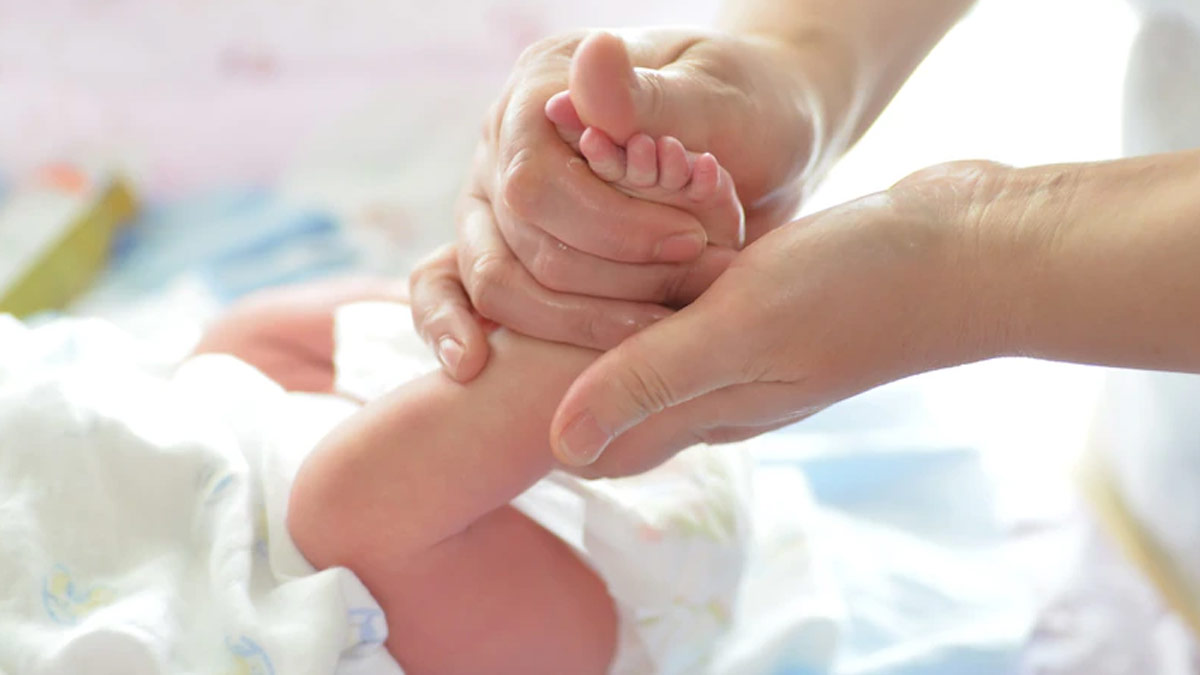 2. Lip hydration
Due to drop in environmental weather, lips dry out; licking lips to keep them hydrated further irritates and dries them out. Apply unscented lip balms, preferably petroleum jelly on your child's lips at regular intervals – especially before stepping out.
3. Limit bath time
Over-washing can lead to dry, chapped, and itchy skin throughout the winter months, especially if a moisturiser is not applied post bathing. It is also important to take showers with lukewarm water, and avoid hot showers which scald the skin, leaving it dehydrated.
4. Set a massage schedule
Massage stimulates blood circulation and keeps the skin soft. This also allows you to bond with the child and talk to them while nourishing their skin. Gentle massage before bedtime will also help your child sleep better.
5. Choose gentle products
As children's skin is sensitive and prone to dryness, parents must opt for mild soaps and shampoos, which are designed particularly for their delicate skin requirements. These will cleanse their skin without leaving it parched. Post-bath, moisturising with deep nourishing moisturiser is a must.
Also read: Top 7 Healthy Cuisines Around The World
Don'ts For Baby Skincare In Winters
While these were the must dos, there are also some things that parents must avoid doing, and also encourage the child to avoid it.
1. Avoid scratching their skin
If they have dry skin, often apply a deep nourishing lotion. Even if they request you to scratch them (especially the back) or ask for help, avoid doing it. Instead teach them not to scratch itchy skin because doing so will only aggravate it. Keep their nails short so they don't over-scrape their skin and damage it.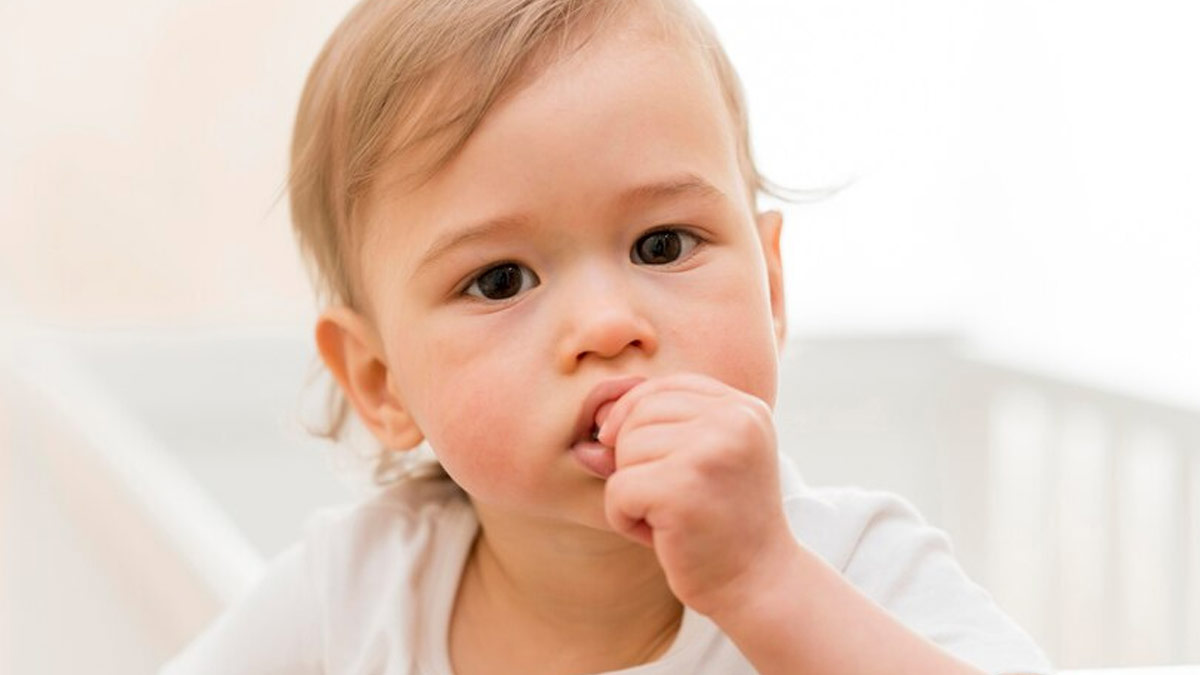 2. Avoid chewing on the cuticles
In winters as our hands dry out due to constant exposure, the cuticles around our nails also dry out, making them flaky. Most children then resort to nail-biting and picking the skin that can further damage the skin. Using a gentle hand cream frequently is a must in winters.
3. Avoid products that irritate the skin
Many hygiene products targeted towards children and pre-teens contain glitter, colours, jelly-like beads, and synthetic fragrances. Unfortunately, some children's skin may be irritated by these components. Use products that are recommended by experts.
The right way to treat dry skin is to use moisturisers and avoid long hot showers and baths. Skin-care products formulated for dry skin may be recommended by the experts. Doctors may prescribe creams or ointments to treat serious skin problems. Consult your Dermatologist about creating a customised skin care plan for your child's skin type.