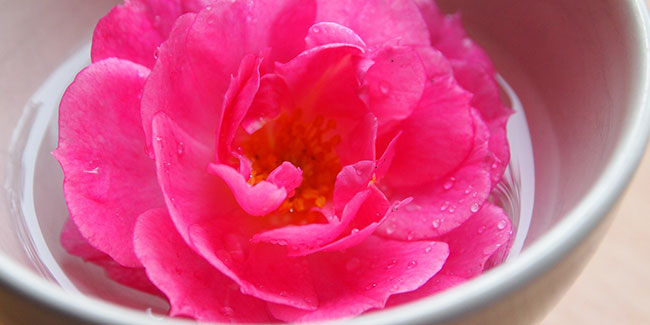 We all know what rose water is capable of. This one thing alone can fix almost every skin related issue. From skin brightening to scar removal, rose water is almost miraculous with such versatility. It is natural, so doesn't pose any threat to people with sensitive skin. It is simplest and safest to apply yet the benefits are ample. You can no doubt make rose water a part of your beauty regime. How? Have a look!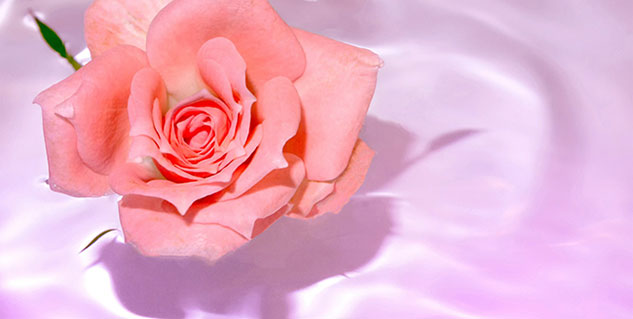 Cure to the ugly eye bags
Just take a cotton bud and dip in some cold rose water and place those cotton buds on your eyes and leave for about an hour for better results. The anti-inflammatory properties in rose water can reduce the puffiness. You just need to lie down and relax while the rose water will do its job.
A relaxing bath
You need to add a few drop of rose water into your bathing water, warm it up a bit and then bathe with it. It won't only refresh you up with beautiful rose aroma but will also calm down all your senses. The calming effect that bathing with rose water will give you makes rose water an essential part of your daily skin care routine.
The natural toner
Rose water can be a mild skin toner agent for all the people troubled with an inflamed skin. There are many skin toning agents available in market but rose water is natural and won't do you any harm and moreover will keep the skin elasticity intact. Take some rose water, dip a cotton bud in it and wipe your skin with it to unclog the pores. Do remember to take cold rose water for better result.
Complexion enhancer
Add a few drops to curd and apply this pack for about half an hour for a bright complexion. Yes, rose can be a great skin brightening agent.
Acne remover
If you have problem of acne, rose water can be your ultimate savoir. Add some drops of rose water in cold water and splash your face with it, thrice a day to heal your acne prone skin. Or add some rose water in multani mitti to cure acne.
Read more articles in Beauty & Personal Care.
For more such stories, Download Onlymyhealth App.