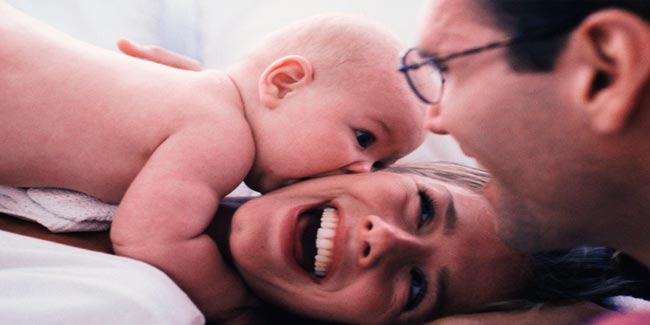 The pain of labor, and later chasing your child through the crawling, feeding, and toilet training stages – parenting can be daunting indeed. But a coat of excitement grips you when your baby takes his very first step.


The positive aspect of the parenting reward you receive by watching your baby grow and develop is priceless. Here, we help each and every new parent by presenting a few secrets that every new parent should know- ranging from child potty training to baby care, so that parenting becomes an (ever so slightly) easier task for you.

You Will Be Sleep Deprived
You may have heard stories about how newborn babies sleep all the time. Well, there is guarantee that your baby will be sleeping beauty. You will scrape off just 4-5 hours of sleep in a day.

Your Living Room will be Messy
Slowly when your baby grows up you will jump with joy to see your baby rolling, crawling and then finally walking. But that peace of moment can turn into a nightmare when your baby becomes mobile.

You will see your living room turn into a huge mess, when your child will suddenly turn into a mischievous monster. Suddenly you will see your closet empty and all the clothes on the floor and whatever is within his reach will find its way to the floor and odd corners of the room.

You Will not Recieve Rewards
Or smiles or coos, until about the 6-week mark. Up until then, you're working for a boss who only complains! To get through the exhaustion and emotional upheaval, keep this in mind: your efforts aren't lost on baby in those early days. He feels comforted by his father or mother, he feels attachment, he likes to be held.

You Shouldn't Go Overboard with Technology
You may be geeky when it comes to new technologies but it can scare your child quite a bit. The loud noise may petrify your child, when you take your child to the bathroom and there is an automated flusher installed. The fear can grip so deeply that he may never use the bathroom alone.

Your Will Make New Friends
All your friends who do not have babies will soon be in your 'out group'. You will have start hanging out with couples who have babies so that your baby can have company.

Your Maternity Leaves Are Fun
You might think that your maternity leave will be a time when you will enjoy the 'break'. You couldn't have been further from the truth. As brand new parents, you will be putting on more hours of work than you did in office.

You Will Have to Change Bed Sheets
No matter how many diapers and oil clothes you use, your baby will soil the bed sheets. And you will have to change an average of 2-3 bed sheets in a week.

You Should Dress Them in Elastic waists
Make your child's dressing and undressing process simple and effortless. Many kids are uncomfortable with buttons and zippers because it can be a time consuming affair and can make your baby frustrated when he wants to visit the bathroom. Hence, invest in elastic waist pants or shorts until your child is comfortable with the buttons and swaps.

Give Your Baby Sponge Baths
That is until the umbilical cord falls off. If it's kept dry, it falls off faster -usually within two weeks. Besides, newborns don't get very dirty! If the cord does get wet, pat it dry. And if the stump bleeds a little when the cord falls off, that's okay, too

There can be incredible sweet moments with your baby even if you've just yelled at him. These moments are very special for each and every parent who wishes to keep those memories alive forever. After a serious fight with your baby, your baby can make your day just by coming close to you, kissing your nose and gently whispering to you, 'I Love You'. Enjoy your new found parenting.
Read more articles on Newborn Care.