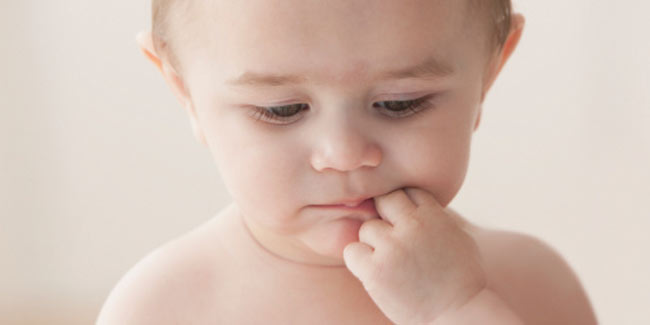 Most parents get concerned about their baby's appearance of teeth. From when it should appear to what symptoms show up, here is all that you need to know about baby tooth problems.
Babies have a hard time dealing with all sorts of pain because of their inability to talk and express what's causing the distress. Apart from the sharp piercing cry for food and diaper change, babies have something else troubling them: sprouting of tiny white things from their gums.
While some babies face no trouble going through the growth of a hard substance in their mouth, other babies have a painful challenge to deal with. Below are answers to some common baby tooth concerns that prop up in parents' mind.
When do an infant's teeth develop?
The teeth of an infant start developing right when the baby is in the mother's womb. While the primary teeth develop in the first trimester of pregnancy, the permanent ones develop in the second trimester. This is why it is very important for the mother to take a lot of calcium supplements during her term. So, disturbances in a woman's health at the time of pregnancy can affect the development of his/her teeth.
When do teeth start appearing in the baby's mouth?
The first tooth of a baby start to appear as early as 6-8 month and by the age of three, the baby would start showing 20 teeth. If your baby has had an early or delayed appearance of teeth, it is probably because of genetics and not necessarily because of any particular medical problem. However, if your baby does not have any teeth by the 12th month, you must consult the paediatric dentist.
What are the symptoms of first baby tooth appearing inside the mouth?
Some of the usual symptoms that tell if a new tooth is on its way include the following:
• increased quantity of saliva
• swollen and red gums
• lack of appetite
• grumbling
• anxiety
• difficulty in sleeping.
The symptoms that are related to the formation of teeth in the mouth are general and harmless, but if you observe that your baby has fever, diarrheoa or is vomiting continuously, visit the paediatrician. These symptoms may be experienced as a result of something else happening and not anything related to the teeth.
Read more articles on Newborn Care.