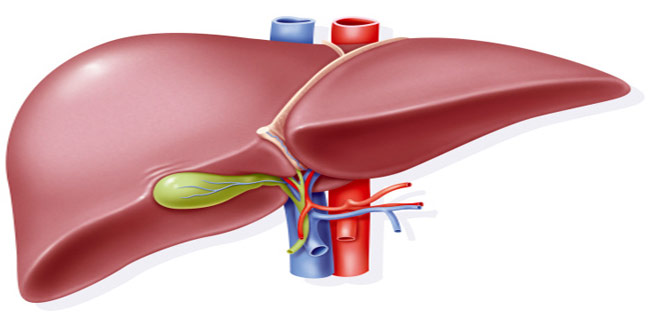 The largest organ in the human body, liver, is one of the most important organs in the human body. Shaped like a cone, it is located in the upper right-hand portion of the abdominal cavity. The functions of the liver have been said to count more than 500 and these include bile production, metabolic functions, blood detoxification or purification and storage of vitamins and minerals.


Among these functions, some are said to be crucial life functions. A metabolically active organ, the liver is one of the body's organs that is most subject to damage as it performs many activities. Liver is the only human organ that can regenerate itself and can lose three-fourth of its cells before it stops working.
Bile Production
The liver excretes a complex fluid called bile that supports the role of liver in digestion as well as metabolism. Bile contains bile acids, which are crucial for digestion and absorption of fat-soluble vitamins and fat in the small intestine. It also helps in elimination of several waste products such as bilirubin from the body.
Blood Purification
The liver is responsible for purification and detoxification of blood inside the body. It excretes bile to regulate the levels of chemicals in the blood. Bile helps the liver in detoxification and removes waste products from it. At a time, about 13% of the total blood is present in the liver.
Carbohydrate Metabolism
Liver metabolism is a crucial role played by the liver. The liver is responsible for maintaining blood glucose levels for short as well as long periods. As you may know already, it is very important for a person to ensure that he/she maintains optimum blood glucose levels.
Fat Metabolism
The liver breaks down fat so that it can be converted into energy or used and metabolized by tissues. The liver also synthesizes lipoproteins in bulk along with large quantities of cholesterol and phospholipids.
Protein Metabolism
The liver performs this crucial task by deamination and transamination of amino acids. Once this is done, the non-nitrogenous part of the molecules are converted to glucose or lipids.
Removal of Ammonia
The liver removes ammonia from the body through synthesis of urea. Ammonia is toxic for human body and may cause severe complications if not removed efficiently from the circulation.
Liver also produces certain proteins for blood plasma, processes hemoglobin for use of its iron content, removes drugs and other poisonous substances from the blood, regulates blood clotting and resists infections.
Image Courtesy: Getty
Read more articles on Digestive Diseases.