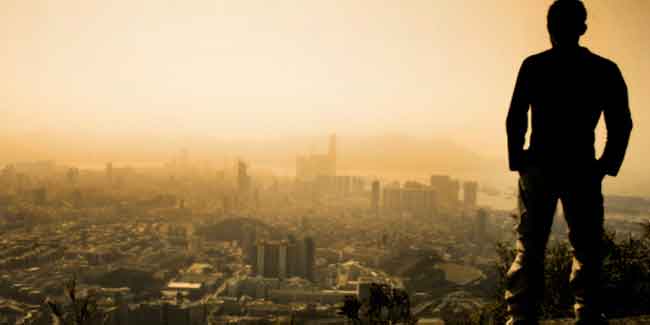 Time is precious and successful people know it. The moment they step into the office, their time flies off with numerous phone calls, meetings, and sudden crisis, leaving only the morning hours under their control. Which is why most of them rise before the sun, some to relax and get nicely dressed, some to read, and others to jog. If you want your name to list with successful people, you will have to believe that productive mornings start with early wake-up calls.

Now, let's see how you can use your morning hours as a key to getting ahead. As soon as you wake up, which should be pretty early, you should do these things to motivate bright and early in the A.M.


Exercise Before You Forget
Whether you like lifting weight or going to the gym, the best morning activity of the rich and powerful is exercise. An hour long training session at least five times a week is important. You can start at 5.30 or 6 a.m. and still make enough time to get ready for work. Exercising in morning means you will not later run out of time for it. A pre-breakfast workout helps reduce stress later in the day, counteracts the effects of high-fat diet, and improves sleep.
Work on Top-priority Project
In the quite hours of the a.m. no one disturbs your important work project. And, working on your important business project first thing in the morning ensures that it gets your attention before other things use it all up. There's nobody to interrupt your work at 6:30 a.m. and you can actually concentrate.
Indulge in Your Passion
A day packed with meetings isn't just the day to write a novel or make art. And that's probably your every other day. And at the end of it you are tired and hungry, and you have to make dinner and teach your kids. So, the nest time to work on your personal projects is the start of your day. You will not just have to carve out the time in morning to practise your passion, but also make it a habit, and actually follow it through.


Spend Essential Time with Family
There's no rule to have a big meal with your family only at night. Many successful people use the mornings to invest in family time. You could read stories to your children or cook a big breakfast together. You could also ready your kids for school or just sit around the breakfast table and discuss what's going on. Morning soon would turn out to be the most precious time you will have with your loved ones.
Connect with Your spouse
A tiring day can leave you all wasted for real conversation with your partner and that's why you can use your early hours to connect with them. And what can energize you better than a pre-dawn romantic encounter? Regular and intimate love making makes you smarter, boosts your income, and burn calories. Even if getting frisky in the morning is not your thing, talking in the early hours help a lot of people to connect better. You can discuss your lives, finances, household to-do lists and plans for the week.
Meditate to Clear Your Mind
Devoting yourself to a spiritual practice such as meditation or prayer before heading out of the door, can help you centre yourself for the rush of the day. A 20-minute session of your favourite breathing exercise a day can prove to be the most life-enhancing practice you have ever experienced in your life.

Mornings are a great time and they should be used to do the right things like expressing gratitude and get proper perspective for the hours coming up. Expressing gratitude, asking for guidance, and being open to inspiration is a great way to clear your vision before heading to your work.

Image Courtesy: Getty

Read more articles on Office Health.