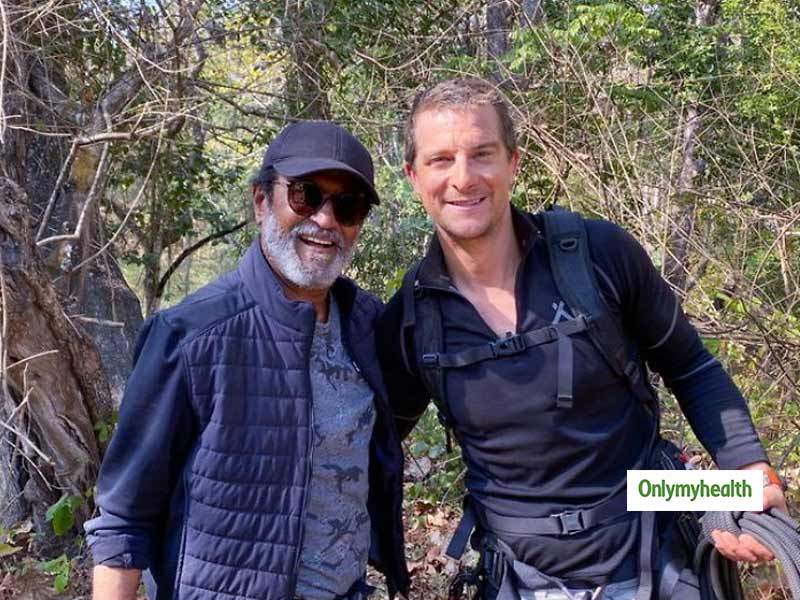 #ThalaivaOnDiscovery: Superstar Rajinikanth is the real charismatic hero of all the time. The class and the mass would never suit anyone other than the one and only Rajinikanth. He raised himself from the ashes just like phoenix bird and is still the undisputed actor of Tamil cinema. And now the wait is over! Here's a glimpse of Superstar Rajinikanth's electrifying TV debut.
Watch the trailer below:
Also Read: 9 Foods That Have More Vitamin C and Antioxidants Than Orange
Isn't the trailer giving you an adrenaline-pumping? Catch Into The Wild with Bear Grylls on 23rd March at 8:00 pm.
At the age of 70, the superstar Rajinikanth never ceases to amaze & inspire us. If one goes by the trailer, nothing has changed even a bit. The charisma, the class and the mass factor would suit only him. This is another of millions & millions of reasons why people admirably and lovingly call him The Superstar.
Also Read: Lingonberry Fruit Juice Regulates Blood Pressure
Recently, speaking at the promo meet (Darbar) in Hyderabad, Rajinikanth, had said "You desire less, think less, eat less, sleep less and do workouts regularly. You will be happy and that's the secret of my energy."
Let's uncover some lesser-known facts about his diet and fitness. Here are some secrets of superstar Rajinikanth that you would love to know about:
View this post on Instagram
Is Rajinikanth vegan? Yes, you guessed it right. Rajinikanth used to love non-vegetarian food, but owing to some health issues, he turned vegan (switched to vegetarian food) in the year 2014.
Rajinikanth believes that it is important to maintain a healthy weight, therefore he always tries to keep himself in good health. Thaliavva stays away from curd, ghee and milk.
Do you know how early the superstar gets up? Thaliavva's day starts at 5 am and around 6 am (almost an hour after waking up) he goes for a morning jog.
To stay physically and mentally fit, Rajinikanth practices yoga and does meditation.
What about a good night's sleep? Yes, Rajinikanth strongly believes in its power. The Thaliavva always makes sure that he gets his complete rest.