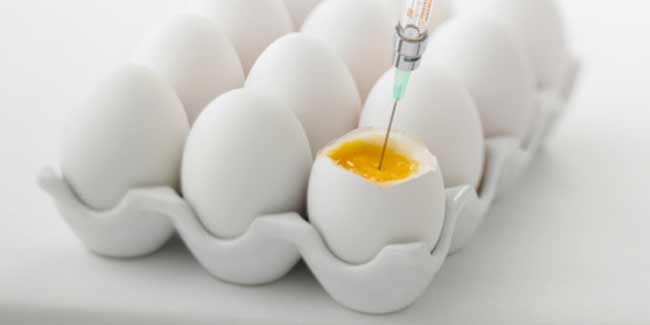 Infertility can prohibit a couple from enjoying their relationship to its fullest. The void created by infertility cannot be filled by anything else. However, at times it isn't the infertility but, a small mistake that can prevent you from c
Infertility can disable a couple from extending their family and hence, ruin their happiness. It is a condition in which a couple is trying to conceive for more than a year of having regular unprotected intercourse but in vain.

With the change in lifestyle, infertility has become a common trouble faced by urban couples. On an average, 60-80 million couples suffer from infertility out of which 15-20 million couples are Indians. In India, infertility takes up an even more serious shape as couples seek no medical advice thus, affecting the relationship and their mental well-being.
When to Get Checked?
Before a woman undergoes an infertility test, she must try some fertility awareness methods to know her exact fertility time. It has been seen that many couples miss out on the most fertile days of the cycle while trying. The most fertile period of a woman is during ovulation and 1 or 2 days before ovulating. Proper record of the menstrual cycle and ovulation must be taken down. This will prove to be of great help for the doctor to decide whether infertility test is needed or not.
However, even after rectifying all your mistakes if you still have to undergo an infertility test the following procedures may be used to diagnose the problem.
Complete Blood Count (CBC)
The CBC test measures the red blood count cells, white blood cells and platelets in the blood. It helps diagnose conditions related to the blood, like anemia. CBC can be a baseline test which is needed to know if you are infertile and want to undergo in-vitro fertilization.
Erythrocyte sedimentation rate (ESR)
This test determines the rate at which the red blood cells settle down. When there is an inflammation in the body, the rate increases. Therefore, the test is conducted when an inflammatory condition is suspected. While testing infertility, ESR is required before conducting the hysterosalpinogogram, which is a diagnostic procedure to check fertility.
Blood Sugar
Fasting and PP" Blood sugar levels have an effect on the chances of becoming pregnant. Hence, checking the blood sugar and insulin levels is important in infertility testing.
VDRL (syphilis testing)
Although syphilis does not have an effect on the fertility but, when left untreated it can harm the mother as well as the fetus. Thus, before you try conceiving you must get tested for syphilis.
Rubella IgG
This test is conducted to check whether you are immune to Rubella virus. This test is not required to diagnose fertility problems but, it is necessary for every woman to be immune to the virus before she tries to conceive.
Vitamin B12, D3 Tests
While vitamin B12 testing is done to make sure that the woman does not suffer from anemia, vitamin D3 is needed to find whether a woman is fertile.

Make use of these tests to ensure your fertility and enjoy the happiness of brining a new life into being.
Image courtesy: Getty Images
Read more on How to Get Pregnant.