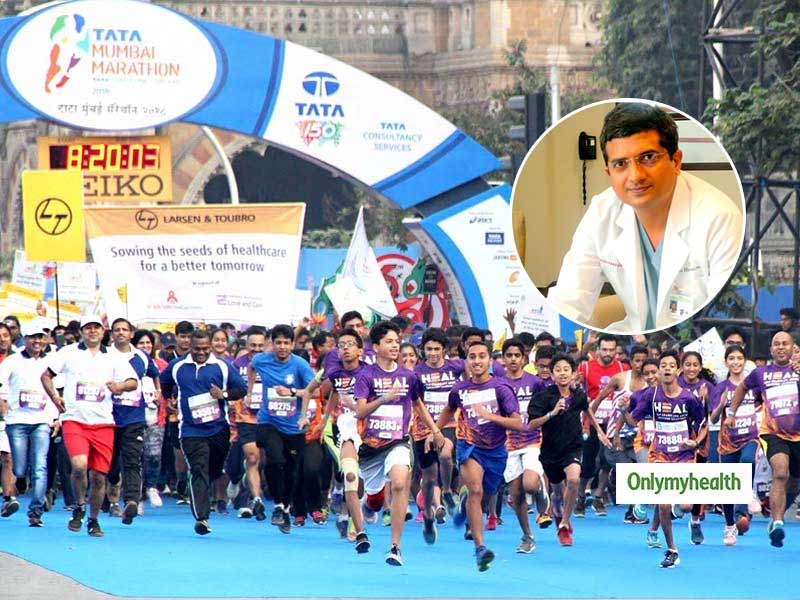 You must be aware of the sad fact that in July 1984, the famous author and runner Jim Fixx died of a heart attack while running. One lesson learned was just because one runs that doesn't mean he is safeguarded from heart problems. Heart attacks can strike anyone and anywhere. Hence, the Mumbai marathon is on the cards for you, then keep these vital tips while running.
Running is fun! But, it can turn into a nightmare too! Yes, you have heard us here! You will be shocked to know that it can lead to a heart attack while running. According to a study published in Circulation, Journal of the American Heart Association, the marathon distance is most likely to put an amateur's heart under stress. Running or any kind of high-intensity activity may put that extra strain on the heart muscle as it does one's lung tissues, leg and arm muscles.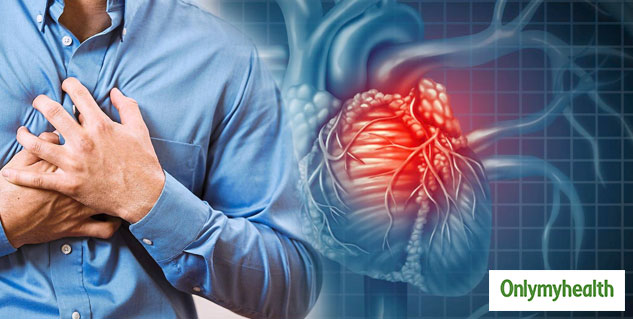 Also Read: Know Why Heart Stroke and Cardiac Arrest Are Frequent While Bathing
Thus, people may be at risk of cardiac events during high-intensity exercises. As long as you go slow, train in a progressive manner by increasing your pace gradually, and listen to the signs given by your body, your heart and lungs may adapt at the same rate. This can help you lower your risk of any injuries or heart problems.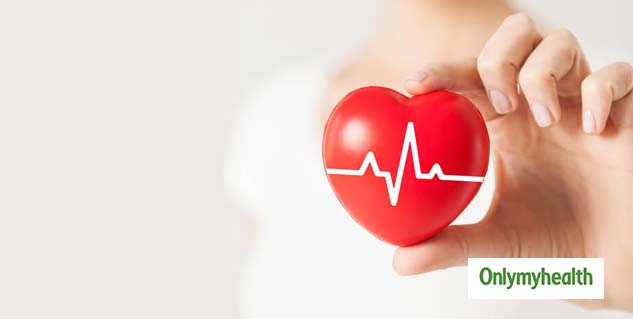 Moreover, endurance running is tied to poor heart health. According to various studies, the hearts of lifelong male endurance athletes may contain more plaque or other signs of heart problems like scarring and inflammation when compared to the hearts of less active men of the same age group. Hence, opting to run in marathons may increase your chance of surviving a heart attack. Likewise, it is also not going to prevent one, and it may also increase your risk of having one.
Also Read: Pollution and Winter Is a Deathly Combination For Heart Patients
Know about signs which indicate if your body is ready for a marathon
If your heart rate increases at a high level even with the minimal exercise then it is the time you should sort out the problem as this is not a good sign for your heart.
If your blood pressure shoots up drastically then it may be worrisome. Likewise, if your blood pressure drops instead of rising then also it is an indication of some underlying cardiac problems.
If you feel continuously feel fatigued while running then it is the right time to consult your expert and get yourself evaluated.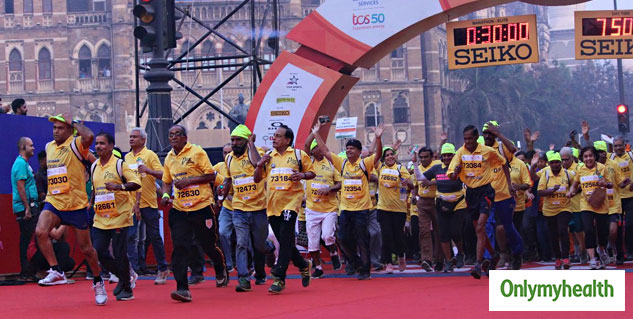 Takeaway
Each time you run, monitor your heart rate. This will help you understand the functioning of your heart. Know your family history of a heart attack, say no to smoking and alcohol, try to stay stress-free, opt for a diet low in saturated fats and loaded with fresh fruits and vegetables to minimize your risk of a heart attack.
(With inputs from Dr Bipeenchandra Bhamre, Cardio-Thoracic Surgeon, Sir H N Reliance Foundation Hospital and Research Centre, Mumbai)
Read More in Heart Health