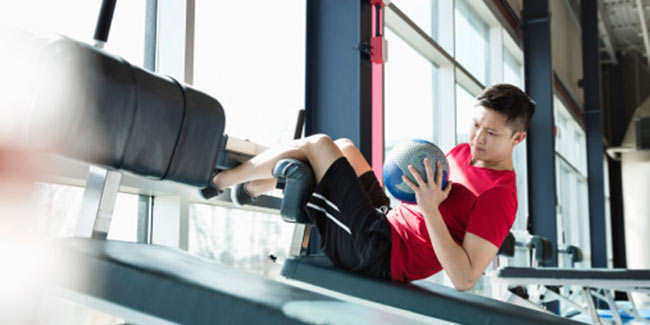 Stamina and endurance are essential to any sport or fitness training. Here are some ways to increase and sustain your stamina to get full out of your workout.
Stamina not only means having strength and energy to endure an activity for an extended period but also helps fight illness and stressful situations.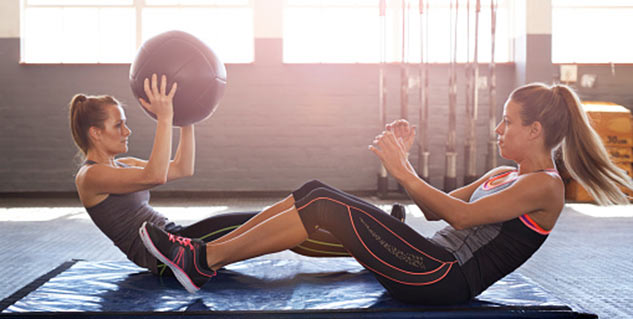 Twenty-five pushups-a-day do not make an athlete, but combining those exercises with a nutritious diet, aerobic conditioning, weight training, and a healthy lifestyle does. With strength and endurance, you can be at the top of your form- whatever your sport is.
Get a Health Check-up
Every athlete should have a baseline medical screen from which to work. Overtraining, illness, and stress can all affect performance. Fatigue sets in, and injuries may result. If you are beginning an exercise program, make sure you get that physical.
Go slow
Don't accelerate your training level too rapidly. You need time to build confidence and accustom your muscles to any new activity. The 10 percent rule suits beginners the best: do not increase mileage by more than 10 percent per week. You may want to work with a trainer initially.
Have a balanced diet
If you follow a vegetarian diet and lead an active lifestyle, be sure you know what you are doing. Vegetarians who don't eat dairy foods or other animal products need to use extra care to monitor their consumption of some nutrients that occur mainly or almost exclusively in animal foods. Vitamin B12 deficiency is especially common.
Join a sport organisation
Many people benefit by joining an organization built around their sport or reading relevant material. Maintaining this contact helps the athlete take themselves and their sport seriously. Not only does this make the sport more fun, but it helps prevent staleness and encourages maximum effort.
Combine strength days with cardio days
It's a simple equation: the more muscle you can get working, the more it will challenge your heart and your cardiovascular system. Instead of building cardio-only workouts make sure to weave strength days into your training. Use a bench press, immediately followed by pull-ups, and then run a mile as fast as you can.
Reduce your amount of rest
Men typically give themselves between 30 and 90 seconds of recovery time in between sets, but if your goal is greater endurance, be prepared to sacrifice break time. Only take a break if you physically cannot continue.
Take adequate calcium
To ensure adequate calcium intake, consider these tips if you think you are lactose-intolerant. Consume small portions of low-fat dairy products; eat dairy products with meals or snacks; try yogurt with active cultures (provides enzymes necessary for its digestion); or search out calcium-fortified soy versions of these products.
Stay hydrated
If you are taking in enough fluids, your urine will run clear most of the day. For every pound you lose to sweat during a workout, you need to drink 16 ounces of fluids or you will become dehydrated.
Break the monotony
Switching up your workout is essential to building endurance and stamina; the human body gets used to a workout after two weeks. So if you're always running, start doing Muay Thai instead. Or if you're an avid cyclist, change it up by running stairs.

While you are going gung-ho about working on your stamina, you must remember to recover from the workout, from daily chores, and stress. For this, you must get at least seven to eight hours of sleep every night. If you aren't getting it, alter your routine to make space for rest or your energy will wane soon.
Image Courtesy: Getty Images