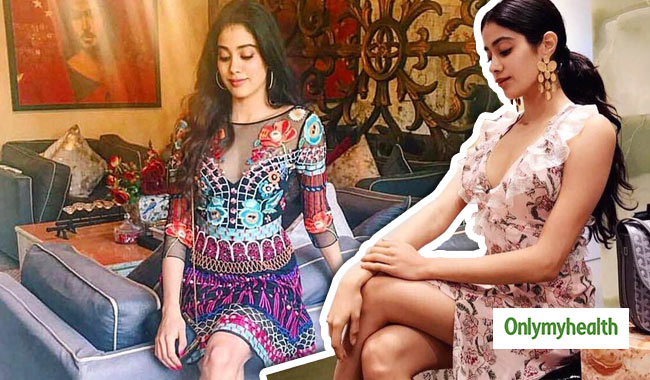 When rain takes over the scorching sun and the clouds pour warmth in the form of water, we enjoy the downpour but think that it is time to say goodbye to trendy and fashionable clothing for a few months. Well, no you do not have to. Yes, your wardrobe demands a change and it requires a makeover but that does not mean that you have to give up on your favourite type of clothes.
Monsoon is a bit messy and there needs to be a perfect balance between chic and comfort. With the regular thunderstorm, this weather could be unpredictable but it is never dull. It is the time to play with vibrant colours, gorgeous silhouettes and rain-friendly clothes.
Jhanvi Kapoor is the latest to be in top charts of Bollywood fashionistas. She is right on point when it comes to dressing according to an occasion--whether it is an airport look, weddings or a party. Take cues from her wardrobe to look ravishing this monsoon: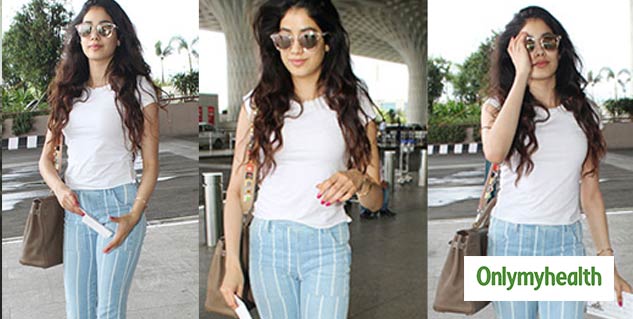 Wear breezy and vibrant colours like blue, green, pink, red and tints. This look is great for rainy season – but to avoid getting those long trousers dirty while going to work, get them altered till your ankle and you are good to go.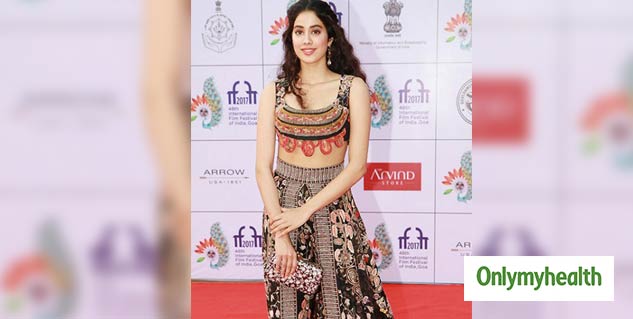 For a traditional look this monsoon, avoid going the Punjabi style with patialas. Instead, opt for leggings and completely avoid dupattas so that you could easily manage your outfit if it gets wet.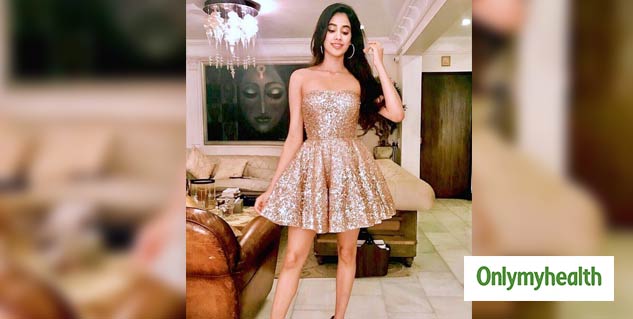 Short hemlines are the key to look chic and they are functional in the season. Pick bright hues and you can also accessorize your outfit to look edgy. Pair them with monsoon friendly shoes such as Birkenstock slides to avoid slips. Remember, do not wear prints that might bleed in rain.
Also Read: The complete guide to dressing up according to your body shape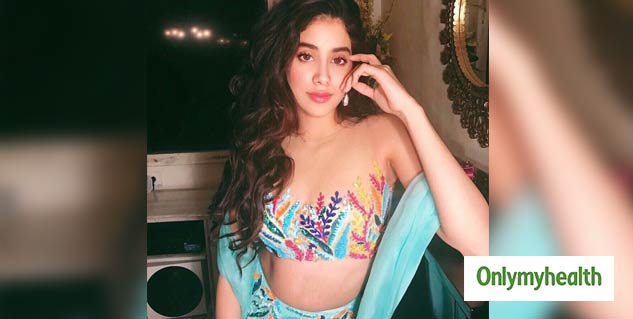 You could opt for fabrics such as silk, cotton and chiffon that dry up easily, which is extremely important for the season. You can go for maxi dresses made of chiffon or any of the aforementioned fabrics. These fabrics can be worn for both casual as well as formal occasions.
Some Other Tips for Monsoon
Do not leave your hair open in this season, tie them up in a ponytail or a bun. Leaving your hair open might make them unmanageable and destroy the texture.

Take good care of your hair with home remedies

or visit the salon for a hair spa once in a while
Wear shoes that are slip resistant such as floaters, flats, jelly shoes, wedges or strappy footwear. Avoid wearing stilettos and sandals
Wear waterproof makeup or go bare (without makeup), show off your naturally beautiful skin. But if you want to wear make-up, apply minimal foundation and top it up with a waterproof mascara and eyeliner
Invest in a good raincoat and an umbrella to avoid getting wet and to protect your clothes as well
Avoid denim and jeans in monsoon as they do not dry off easily
Read more articles on Fashion & Style.
For more related articles, Download OnlymyHealth App.