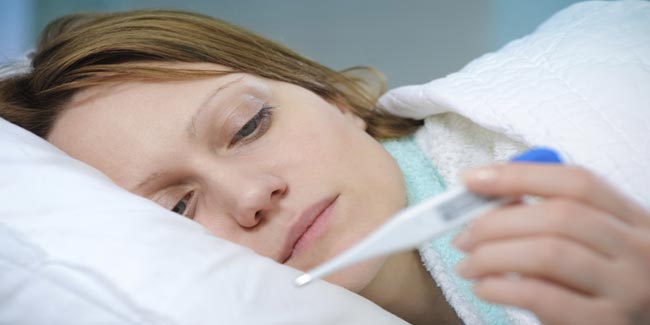 Pregnant women need to be especially careful in identifying the symptoms of swine flu as they are more prone to contracting it. Ideally the seasonal jabs are good to stay away from this flu.
Swine flu could hinder the beautiful phase of your pregnancy, and you may fall sick. There are ways in which you can alter this and make sure that you are keeping yourself safe and fine.
Pregnant women become more prone to contracting swine flu because their immune system is weakened. This weakened immunity is important so that your body may not discard your baby. It is particularly important that pregnant women take special precautions to guard themselves from the H1N1 infection.

Pregnant women are particularly at risk of catching the disease in the first or second trimester. It is important that pregnant women experiencing symptoms similar to flu get themselves diagnosed immediately.
Common Symptoms of Swine Flu
Fever.
Fatigue.
Cough.
Headache.
Pain in muscles and joints.
Acute pain in the abdomen.
Diarrhoea.
Vomiting.

Since the disease has symptoms that are quite similar to flu, it may not be apparent. Another worrying aspect of this disease with regards to its impact on pregnant women is that hospitalisation due to swine flu is more likely in pregnant women. Pregnant women need to be a bit extra cautious when it comes to protecting themselves from the infection and also to identify the symptoms early. For the latter, they must be aware of certain symptoms that show up initially after swine flu infection.
Symptoms of Swine Flu that Pregnant Women Need to Watch Out
Swine flu has a tendency to become severe suddenly after infection. In particular, if you are prone to infections such as pneumonia, the complications can worsen. To counter this, you need to particularly watch out for some warning signals of an impending swine flu infection. They are:
Short irregular breaths, difficulty in breathing.
Sputum coming out with blood or being coloured.
Turning blue.
Heaviness or pain in the chest or abdomen.
Vomiting for long periods or of a very severe nature.
Feeling dizzy or confused all of a sudden.
Not feeling your baby's movement.
Acetaminophen not able to bring down fever.

Vaccination during Pregnancy
Those who are pregnant are suggested to take seasonal flu jab; these offer protection against swine flu virus. But of course like everything else, you should at first consult your doctor regarding this.

It is however safe to say that inactivated vaccines do not cause much harm to pregnant women or their unborn baby, there has been no evidence as yet on this. Remember that prevention is far better than cure.
The symptoms given here must be recognised by you as warning signs. Go to a hospital or call your doctor immediately. Your doctor can test you and give advice on whether swine flu diagnosis would be necessary or not. If you have fever and acetaminophen does not help to bring it down, hospitalisation may be necessary. You also need to strictly follow the advice for treatment such as taking lot of fluids, taking complete rest and being choosy about the drugs you take after advice from your doctor.
Read more articles on Problems during Pregnancy