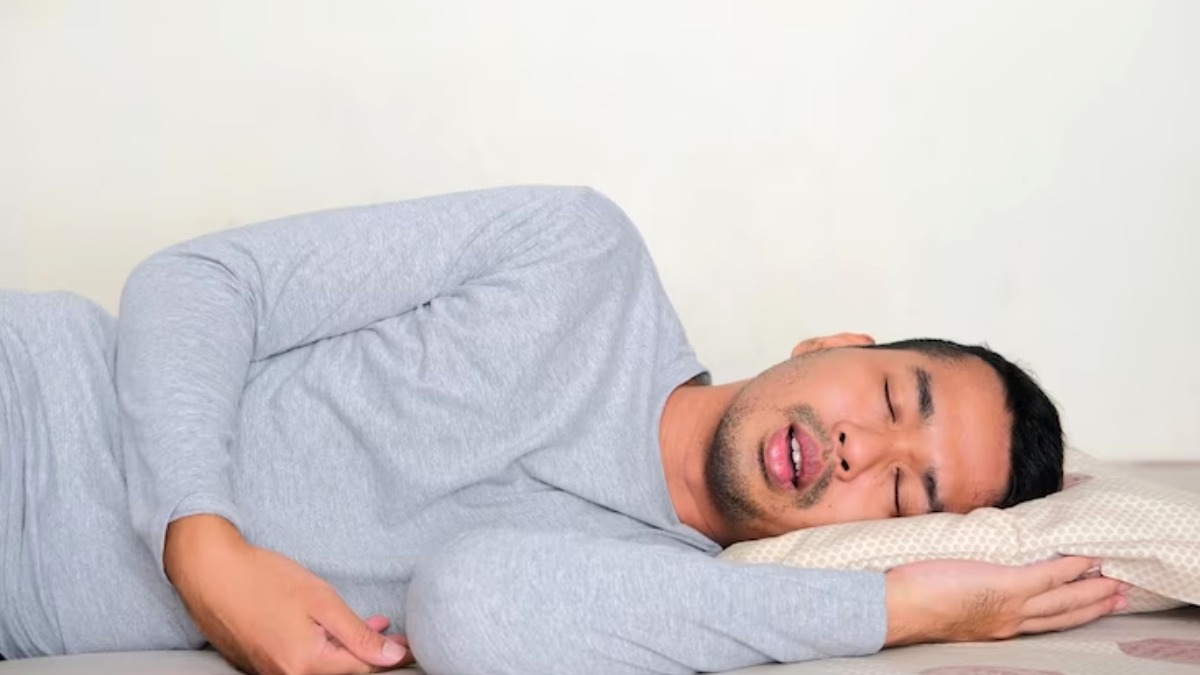 Sleeping with an open mouth may not seem unusual, but it indicates an inaccurate breathing pattern. It causes a severe negative impact on one's overall health and wellness. People sleeping with their mouths open often wake up in the morning feeling exhausted, even after sleeping for long hours at night.
Mouth breathing is not only terrible for oral health, it also causes other health issues like high blood pressure, cardiovascular disease, and diabetes, if left untreated. Also, it drastically reduces one's sleep quality, impacting the overall quality of life.
We spoke to our expert Dr Shobha Subramanian Itolikar, Consultant-Internal Medicine, Fortis Hospital, Mulund, who explained the symptoms, complications, and precautions one should follow to treat this health condition.
Symptoms Of Night-time Mouth Breathing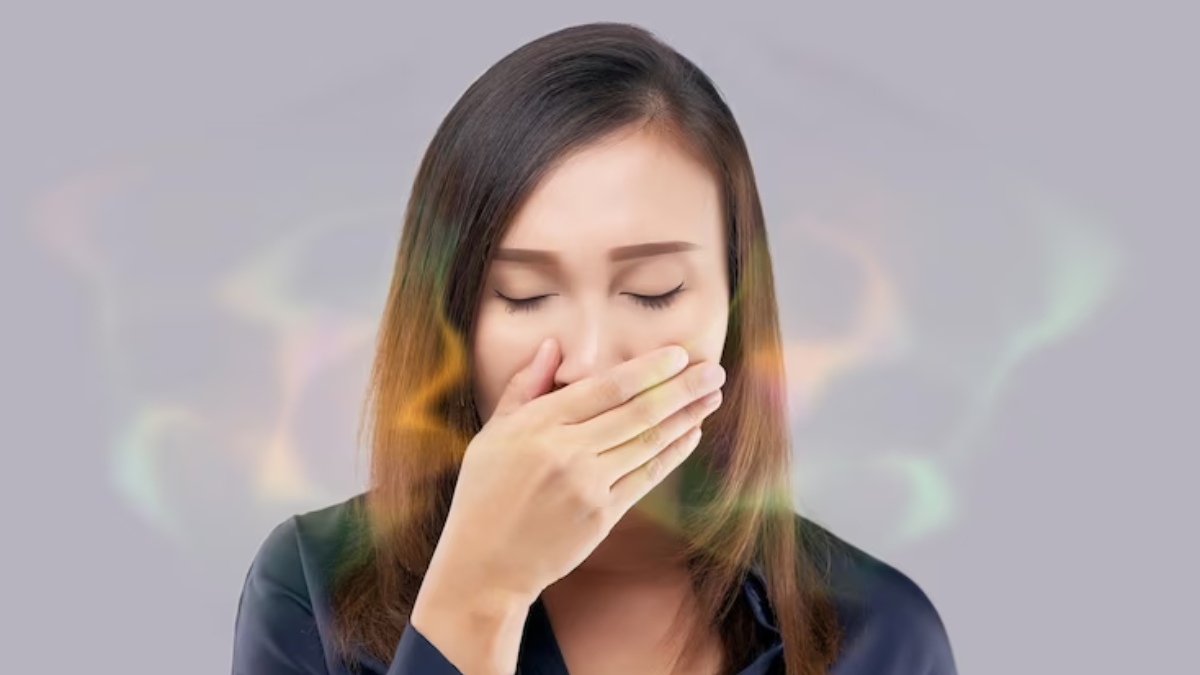 Usually, the symptoms of nighttime mouth breathing are slightly different in children as compared to adults. Symptoms like sore throat, bad breath (Halitosis), dry mouth, poor oral health (gum disease & tooth decay), and morning headaches are seen in adults. Whereas, in kids, the symptoms include oral health problems like dry mouth, tooth decay, trouble concentrating, slower-than-normal growth, excessive tiredness, and difficulty in controlling emotions.
When Does It Occur?
Mouth breathing occurs when a person's nasal passage gets blocked. Due to this, the body automatically starts to receive oxygen through its second pathway, the mouth. This might happen because of a deviated septum, abnormal nasal cartilage, blocked nasal cavity caused by cold or allergies, sleep apnoea, or inflamed nasal tissues. Breathing and sleeping with an open mouth indicates the blockage of the airway.
Also Read: 5 Healthy Lifestyle Habits To Manage Obstructive Sleep Apnoea
Health Problems Caused Due To Night-time Mouth Breathing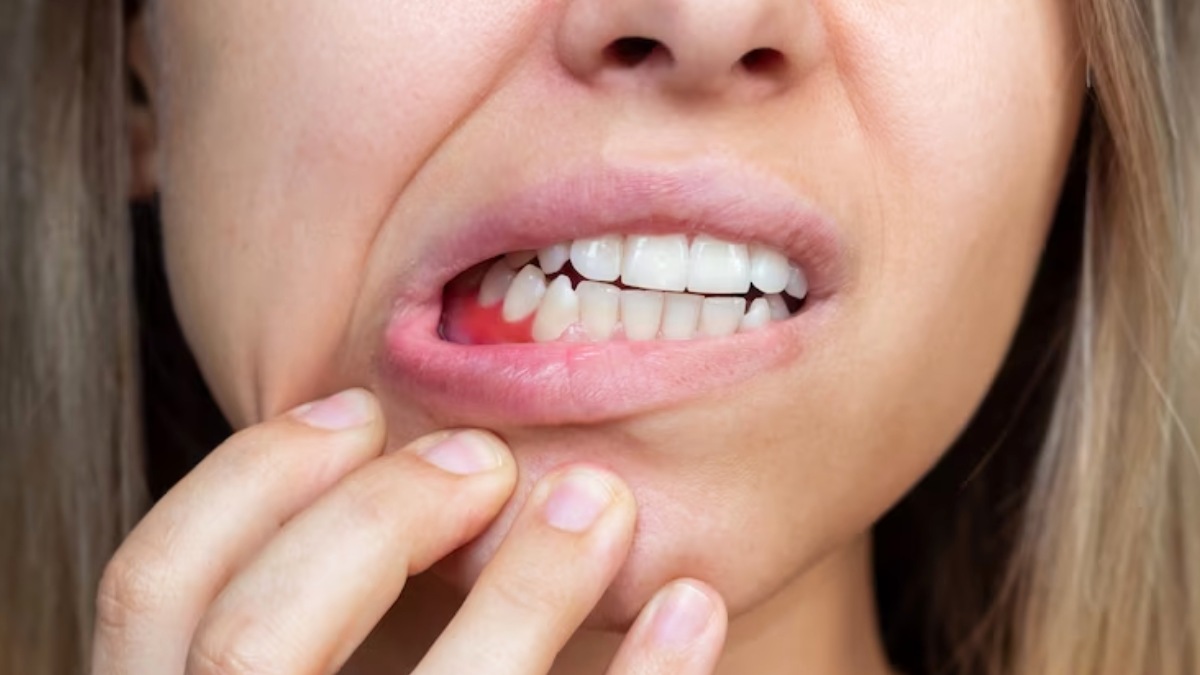 Sleeping with an open mouth can lead to following serious health conditions:
Gum disease and tooth decay
Poor development or alignment of the facial and jaw bones
Bad breath
Obstructive Sleep Apnea (OSA)
Cardiovascular disease
Type 2 diabetes
Allergies
Depression
Poor immunity
Cognitive impairment
Measures You Should Follow, As Per Expert
The type of mouth-breathing treatment you receive depends on the underlying cause of this issue. However, there are some measures that you can follow to prevent major health problems:
Always sleep on your back with your head raised. Avoid sleeping on your stomach.
Keep your surroundings and clean and free of allergens
Take allergy medication as per the doctor's recommendation only
Air filters can be used to control mouth breathing. A good air filter in the bedroom can help allergy patients by removing allergens that lessens the nasal congestion and stops mouth breathing.
You can even practise breathing exercises (through your nose) and meditation during waking hours.
Conclusion
It is important to understand that breathing through the nose provides oxygen to the body and releases waste & carbon dioxide from the body. Therefore, if anyone breathes primarily through the mouth, they should immediately consider seeing a doctor to determine the cause and take remedial action.