Even as Delhites grapple with the dengue crisis, experts warn that citizens can be confronted with the deadly swine flu, which is very much likely to hit the capital with the change of season. Swine flu carrier H1N1 influenza virus is prone to appear when the temperature dips and winter arrives. The problem with swine flu is that the virus spreads through air unlike a vector in the case of dengue fever. This makes swine flu far more rapid than dengue.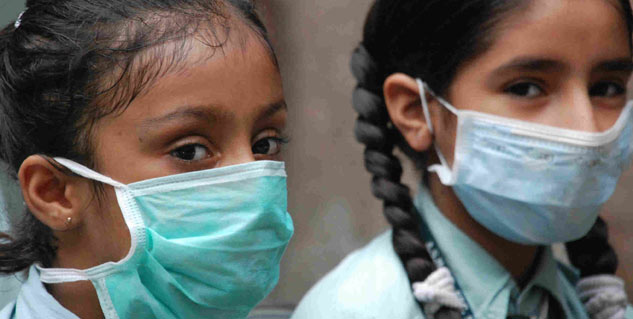 Dr. J.C. Suri, Professor and Head of Pulmonary Medicine at Safdarjung hospital said, "Elderly people, diabetics, those with kidney problems, cancer patients and pregnant women are at risk and thus should take precautions".

Hospitals in the city in the previous year had undergone infrastructural issues in handling a large number of swine flu cases and they had stressed on the need for public awareness so as to check the spread of the infection.

Dr. Suri further said that there had been a huge rush of people at OPDs, who had wanted to get tested for swine flu and a lot of them had also in fact, been tested positive and then admitted at the isolation wards. He also said that there was a shortage of space, manpower and infrastructure, which put them through a hard time dealing with the crisis.

Dr. Charan Singh, additional director in-charge of public health, said, "This is the dengue season. Next in line is the swine flu in winter. However, we have already started stocking up on drugs, diagnostic kits and other equipment required to combat the disease".

The health department officials have already started preparatory work to deal with any emergency arising out of H1N1.

Read more health news.
Image source: Getty
Source: thehindu.com