Yes, sad but true, the external affair minister Sushma Swaraj is suffering from renal failure and is undergoing tests for kidney transplant in AIIMS. She was admitted in hospital with some problem in chest and fever.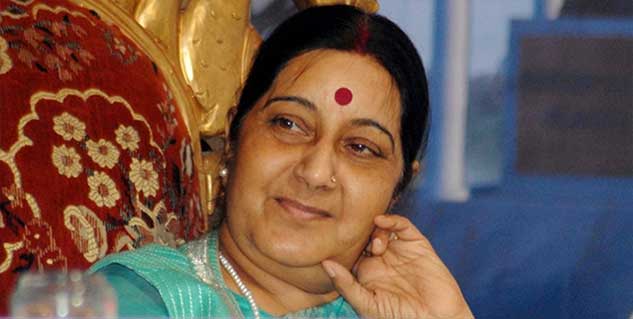 The minister who is very active on twitter posted about her health condition yesterday. She wrote "Friends: This is to update you on my health, I am in AIIMS because of kidney failure. Presently, I am on dialysis. I am undergoing tests for a Kidney transplant. Lord Krishna will bless."
Sushma Swaraj is suffering from chronic diabetes and she was recently admitted in AIIMS due to pneumonia complaining about chest pain and fever. She is admitted at the cardio-neuro centre under the supervision of Balram Airan, Chief of the Cardio Thoracic Centre. The kidney failure was diagnosed and the minister underwent dialysis.
However, she was discharged Wednesday evening and then again admitted in AIIMS today for tests to screen the donor. It is a well proven fact that diabetes affect major organs like heart, kidney, neurons and eyes in advance stages.
Sushma was hospitalized in first week on November and before in April facing the issues related to chronic diabetes resulting in improper kidney functioning.
Image Source: Google
Read More: Health News