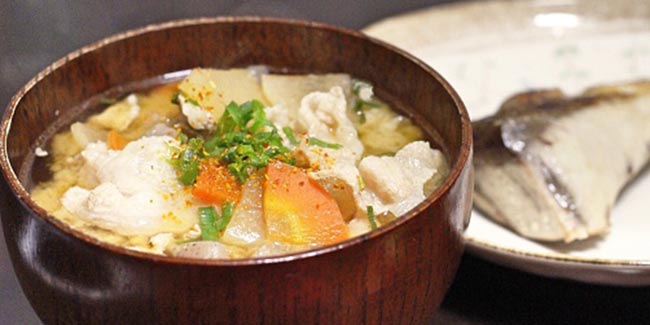 Miso soup is one of the traditional dishes of Japan. Know how miso soup is an ultimate super food.
What is miso?
Miso is traditional Japanese seasoning that is made by fermenting soybeans with some salt and other ingredients such as barley, rice and fungus, koji.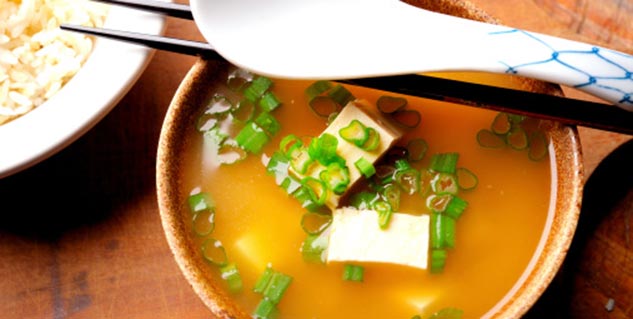 What is miso soup?
Miso soup is one of the traditional dishes of Japan. This soup has a stock made with softened miso paste. Miso soup contains many other traditional and seasonal ingredients, which depending upon the recipes. The ingredients may also vary as per personal preferences.
With every Japanese meal, you can expect a bowl of miso soup. This soup is served hot with another Japanese soup, dashi. Now, dashi is a base for miso soup, in which the ingredients are fermented bean paste, a little tofu, seaweed and chopped scallion. Miso soup is a low-calorie food.
How can super food miso soup become your bowl of health?
Miso soup has many health benefits. Take a look!
If you are having miso soup with your meals, you can lose weight. The seaweed that is used as one of the ingredients can help you lose 5 to 10 percent weight because a component found in seaweed called fucoxanthin causes fat burn.
It becomes a good supply of enzymes as miso soup is often consumed with grains like barley and rice.
It can be a perfect detoxifying meal and clean your system of all toxicity because it has binding agents, named zybicolin.
A warm bowl can very efficiently boost your digestion as it boosts the secretion of digestive fluids.
A bowl on regular basis can prevent the risk of prostate, breast, colon and lung cancer.
How can you make miso soup at home?
You can very easily make miso soup at home with this simple and easy recipe. It will take you only 20 minutes to make healthy miso soup at home.
Things you need
Dashi granules (Should be available at local stores near you)
2 spring onions/ scallions, sliced diagonally
How to make miso soup
Take a deep saucepan and add dashi granules in it with water. Bring it to boil.
Add the miso paste and lower the heat.
Add the tofu and spring onions to the soup. Boil on medium heat for 2 to 3 minutes before serving.
Image Source: Getty