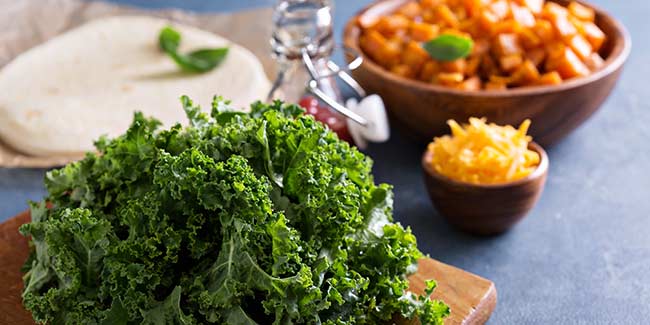 Kale is the king of all super healthy greens. Kale or Brassica oleracea is a popular vegetable, a member of the cabbage family. It is loaded with lots of macro and micro nutrients.
Kale's cancer preventive benefits have been clearly linked to its unusual concentration of two types of antioxidants, specifically, carotenoids and flavonoids. Within the carotenoids, lutein and beta-carotene are stand out antioxidants in kale. In just 1 cup of kale, you can get 200 percent of the daily recommended value for vitamin A in the form of beta-carotene. It also contains compounds like lutein and zeaxanthin, which can help maintain healthy eyesight.
Kale is one of the healthiest vegetables around and one way to be sure to enjoy outstanding nutrition and flavour from kale is to cook it properly.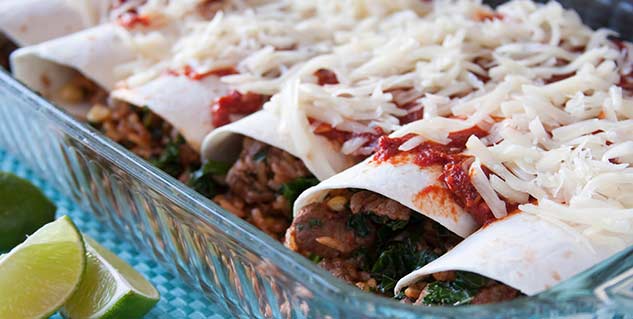 To make a delicious kale tortilla, one should use organic pastured eggs because they are simply better to commercially harvested eggs. These eggs come from hens that freely roam in clean pastures where they can hunt for their natural diet such as worms, insects, seeds and plants.
Ingredients
200 gms of organic kale leaves
5-6 organic pastured eggs
100 gms of fresh peeled pumpkin
2-3 garlic cloves
2 tbsp of toasted sunflower seeds
2 tbsp of toasted pumpkin seeds
Fresh lemon
Method
Wash the kale leaves thoroughly, then drain them well and pat dry. Roughly chop the kale leaves, discard the inner stems and set aside.
Using a fork, lightly beat the eggs in a bowl and season them with salt and freshly cracked pepper.
Heat the coconut oil or fat of your choice in a 9 1/2-inch nonstick pan over medium heat.
Add the pumpkin and cook for 3 minutes.
Decrease the heat; add the garlic and cook for another 2 minutes or until softened.
Increase the heat to medium, add the kale and cook for 1 minute, stirring constantly.
Spread the kale and pumpkin into a single layer and pour the beaten eggs into the pan, swirling the egg mixture around the pan evenly.
Reduce the heat to low and cook without stirring for 2 to 3 minutes or until almost cooked through.
Remove the pan from the heat, then cover it with a lid and leave it for 3 minutes to allow the residual heat in the pan to finish cooking the eggs.
Cut the tortilla in half, and gently slide each half of the pan onto two warm plates.
Sprinkle with toasted sesame and pumpkin seeds and a light squeeze of lemon.
Serve with a tablespoon of cultured vegetables of your choice on each plate.
Image Source: Shutterstock