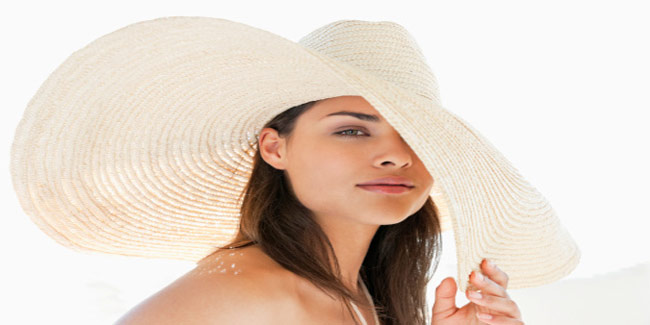 One of the best and safest ways to look beautiful during summer is to use herbal products, especially those which you can prepare at your home. You just need to follow some homemade beauty tips to keep your skin glowing and healthy during summers.
Sandalwood and fuller's earth pack

With the start of summer, it is recommended that you start using homemade sandalwood and fuller's earth (multani mitti) pack on your face. Apply them once in a week or once in two weeks. These can absorb all extra oil from your skin's surface. Sandalwood makes your skin soft, smooth, and supple. Mix the pack in rose water and use it. Rose water is a natural astringent and will be helpful in reducing redness from your face.
Rose water

In summers, make a resolution that you will use rose water twice a day to clean your oily skin well. Dirt sticks on oily skin and gets trapped in your skin pores, thus, causing bacterial infections that result in pimples, acne and other unwanted eruptions.
Masoor dal scrub

Make a homemade scrub with Red Lentils (masoor dal). Use this scrub once in two days to get rid of these pimples and acne. This will also absorb excess oil from your facial skin and work as a natural exfoliator on your facial skin surface.
Lavender toner

Use a lavender toner for your face cleansing. A face skin toner is best to clean the facial skin and also helps in reducing inflammation. It restores the normal PH balance of your skin and keeps it hydrated.
Don't moisturise unless the skin's dry

Do not use any moisturisers on your face unless the skin feels dry. In the winters, you can use a light moisturiser for oily skin. Drink plenty of water too, as it does wonders for oily skin.
Dry off sweat

Keep your skin clean at all times to prevent any infection and make sure that any sweat is dried off (use a hanky, or a tissue, or a face cleansing pad). Talcum powder also helps absorb the sweat. Rubbing ice cubes wrapped in a thin cloth on the affected areas also gives a lot of relief.
Deal with heat rashes

Heat rashes are inflammation of certain areas of the skin caused due to exposure to sun and humidity. If you encounter heat rashes on your skin especially in summer months, wash the affected areas with cold water several times a day. Also, apply rose water with a cotton wool ball on the affected areas.
(Images:Getty)
Read more articles on Skin Care.