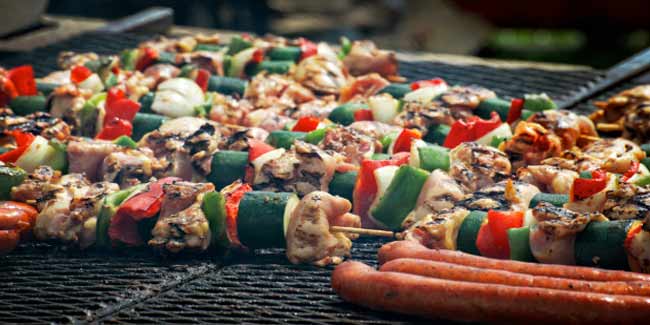 Summers are a great time to unwind and chill with friends and family, and what better way than a great barbecue! But don't they affect the heart? Here are some tips for a heart-friendly summer barbecue.
Summer time fun means sunny outdoors, a swim by the river, a couple of beers, friends, and a lot of good food. But are these foods healthy for your heart?

Now you cannot resist the temptation of a barbecue event, we know. It is, after all, a great way to sit back and enjoy a nice time, all the while eating foods that will get you ill. But how about having a barbecue that would keep your heart happy, and not cause any heart problems? Because all the meat that you will gorge down would later pose a threat to your health, especially to your heart. So, you can see that it would get difficult for you to choose the right option, most options at a barbecue are unhealthy one. Here we have brought to you some very good summer barbecue tips that would keep your heart healthy while hitting your taste buds.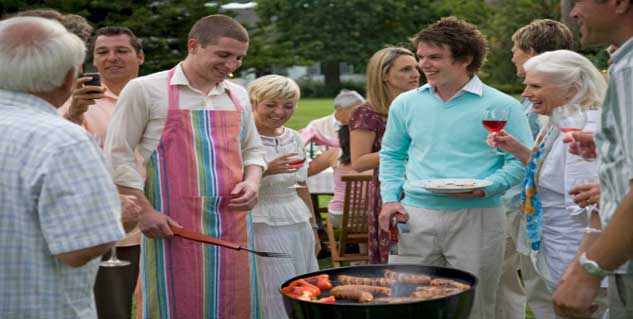 Forget Meat
You could go for a grill that does not have meat, and you will avoid the problem of gaining bad cholesterol. Opt for vegetables, fish or you could also try white meat such as chicken. Coat them with olive oil, sunflower oil, safflower oil, soybean oil, canola oil, peanut oil or sesame oil would not contribute to bad cholesterol. Another good way is to clear the visible fats that are on the meat.
Heart Healthy Toppings
You can add toppings that are good for your heart, some exciting and tasty veggies could do the trick for your otherwise dangerous barbecue. Try toppings such as spicy mustard, salsas, and other relishes. You could add grill onions and mushroom coated with olive oil, or you could top your burgers with blue cheese crumbles that have less fat, rather than full-fat cheese slices.
Some Healthy Foods at the Side
Add some really amazing side dishes that would get your guests asking for more. It is a barbecue but that does not mean that meat should be the only ingredient here. You could add pretty much everything on the side for a healthy kick back. Try squash, eggplant, asparagus, peppers, apples, peaches, watermelon, pineapple, oranges and bananas. Try cooking them through.
Better Seasonings
Too much salt is bad news for your blood pressure, and therefore you could use spices to get your dish into a healthy mode. This will ensure that your food tastes good and has at the same time reduced certain cancer-causing chemicals by as much as seventy percent! Marinades such as Greek yogurt, lemon juice and vinegar make your meat tender, and spices like mint, dill, cumin, and rosemary is also a great way to add a lot of flavour without additional calories.

It is always a great feeling to have a barbecue with friends and family, but a close look at your surroundings will tell you that people are prone to many diseases. The food we eat matters for our body and this time around make your barbecue worthwhile. Make your barbecue a heart-healthy food experience.

Image Source: Getty Images

Read more articles on Heart Health.