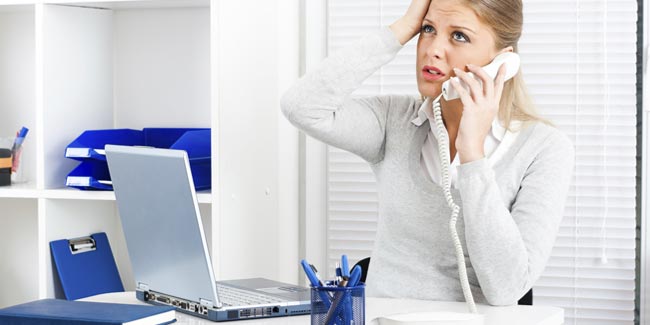 Managing diabetes is an enduring challenge for many and excessive stress may cause adverse effect on your health. Excessive stress can act like a barrier in controlling blood sugar level effectively and a danger to diabetic's health. In case you are a diabetic and under stress, there are major chances of skipping meals or medicines that will subsequently affect your glucose level in your blood stream.
[Read: How does Stress Affect Diabetes]
Though some stress is required to stay engrossed in life, but excessive stress works against diabetes, as it:
increases blood glucose levels,
causes strong negative emotions,
hampers the ability to think clearly and decision-making,
tempts poor eating habits.

Stress also forces the heart to work faster and increases pulse and blood pressure causing a strain on the heart, veins and arteries. Prolonged stress also has side-effect on various bodily systems, such as immune, digestive, renal (kidney) and reproductive. It is best to learn stress management in order to deal with stress to avoid diabetes complications.
[Read: Reduce the Effects of Stress]
1. Positive Attitude

Keeping positive approach in life helps in fighting with stress more easily. When things seem to be going in a wrong direction, try to divert your mind in each important area of your life like family, friends, and health, instead of thinking bad. Thinking about the other beautiful things that are present in your life can aid you get through the bad times and the stress.

2. Love being yourself

Try not to think that you are inferior to someone. Appreciate your talents, abilities, and goals that you have set in your life. Try to be moderate with yourself and don't expect too much from yourself. This way you will be able to help yourself avoid taking stress.
3. Exercise to Fight Stress

Start taking exercising regime seriously as it is really helpful in reducing stress, particularly for someone with diabetes. Talk to your doctor before initiating your exercise routine. Regular exercising will give you a feeling of well-being and may relieve symptoms of stress.

4. Relax

Start practicing yoga or meditation, deep breathing, muscle relaxation. It helps in relaxing your mind as well as body. You may join any yoga class or perform yoga at home or ask your health care provider to provide detailed information and available programs for the same. Along with that, you must carry out the things that you like to do in your free time like gardening, painting, etc.
[Read: Bid Farewell to Stress]
5. Accept Things that you cannot Alter

There are times, when certain situation occurs and you can't change it. It is wise to develop a simple plan of action for those stressful situations or problems that cannot be managed by you. All you need to do is to ask yourself few questions and you will get know whether it is that much important to think or not. Those questions are:

1. Will this be important in your future?
2. Do you have the power to change or control this situation?

6. Share your Problems

Talk to someone about your stress, don't keep yourself bottled up inside with the stress. In case, you are not comfortable in sharing your problems with your family members or friends, you may go to a counselor to provide support and insight. You may even ask your doctor for suggestion, if you would like to see a psychologist or counselor.