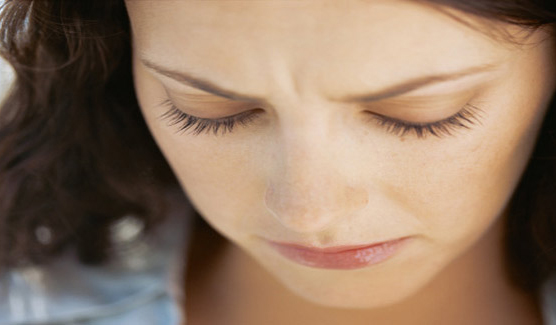 There have been several discussions about the connection between obesity and stress however a recent study has brought it into lime light. The study has found that stress and weight gain go hand in hand.
A recent survey established that high-fat meals when taken after stressful events can result in weight gain in women. This happens because anxiety slows down their metabolism rate.
The Ohio State University researchers questioned their participants about the previous day's stressors before giving feeding them a meal consisting of 930 calories and 60 grams of fat. Their metabolic rate was measured. Further, they studies how long it took those women to burn calories and fat and measured their blood sugar, triglycerides, insulin and the stress hormone cortisol.
What does the study say?
According to the study one or more stressors during the previous 24 hours burned 104 fewer calories than non-stressed women in the seven hours after eating the high-fat meal. This was a difference that could result in weight gain of almost 11 pounds in one year. It was also found that stressed women had higher levels of insulin, which contributes to the storage of fat and less fat oxidation.
Experts Say-
By now, it's an established fact worldwide – Stress is the silent killer. Renowned cosmetic surgeon Dr. Mohan Thomas explains how stress affects the skin. "Stress produces cortisol, heightened levels of which can significantly harm our facial skin cells by interfering with blood flow pattern. It weakens the facial blood vessels and leads to ageing. Stress can worsen or cause skin problems like acne, psoriasis and eczema."



"Apart from affecting one psychologically (by causing excessive anxiety, depression and even lack of sleep) stress can also affect physical health," states orthopaedic surgeon Gautam Shetty, explaining how it affects the back. "The common practice of sitting hunched at your desk for long hours without breaks under the pressure of deadlines can trigger back pain. Furthermore, coping with stress in unhealthy ways such as smoking, overeating or drinking too much alcohol may also increase the risk for back pain."



In these demanding times, sadly, a stressful life has become a norm. Ironically, today, the young generation has also become health conscious. From hitting the gym to eating the right foods, they are taking care of their bodies in the best possible manner they can. Dr. Thomas adds, "Yoga and deep breathing exercises help regulate our breathing thus clearing our airways of toxins. In a small but significant way, it contributes to glowing skin. Cleansing, toning and moisturizing also help. Water intake in a day should be minimum two liters."

"One important method of preventing back pain is to move as often as possible while you are working," says Dr. Shetty. "Take short 10-15 minute breaks at regular intervals to stretch your back and limbs. At lunch time or so, take a short walk around your office to prevent back aches and stiffness. Do a few simple, basic stretching exercises for your back and neck daily. Maintain good posture. Apart from this, sleep adequately, exercise regularly and eat the right foods. These factors also help in significantly reducing stress in our daily lives."

Image source : Getty